COVID-19 inflicts Major Blow to the Malaysian Economy
2
-min read
The COVID-19 outbreak has left devastating effects on both the Malaysian economy and the welfare of Malaysians.
Almost 47% of self-employed workers have lost their jobs – according to a study conducted by the Department of Statistics Malaysia (DOSM), among 168,182 respondents nationwide, and as for those who still keep their jobs, 35.5% reported a decrease in income by over 90%.
On a macro level the disruption of the global supply chain reverberates across the globe, and these shocks may be ominous to the Malaysian economy.
According to the Institute of Strategic & International Studies, our Malaysian market is most susceptible to the slowdown of China's supply and demand, especially as they are our number one trading partner, the major source of foreign investments, and a top tourist source outside ASEAN.
On a micro level, the closure of businesses and services due to movement and travel restrictions could see Malaysia record its lowest GDP growth rate since the Global Financial Crisis in 2009, according to recent projections.
But the trickle down effects on individual livelihoods and businesses are even more pernicious. Vulnerable households, those from the B40, will be the most affected by the temporary closures, and are at higher risk of facing immediate cash flow restraints as their earnings dwindle.
On a brighter note, various parties – from the government to financial institutions to corporations and insurance providers – have stepped up to provide Malaysians with various types of financial assistance to soften the negative impact of COVID-19.
Closer to home, Sunway also committed more than RM34 million to support Malaysia's efforts in combating COVID-19, which includes donations to the Government's COVID-19 fund, a financial pledge to help B40 communities around Sunway townships nationwide, and granting non-essential retailers of Sunway Malls rent-free during the Movement Control Order worth more than RM20 million.
Malaysia is at war against an invisible enemy, and lives matter most. Our best investment is in the livelihood of our own people, so the country's focus should remain unwavering: lives come first.
< Previous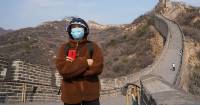 Pre, Present and Post Pandemic World
Next >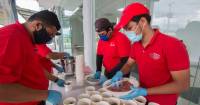 Feeding the Homeless and Sharing the Joy of Buka Puasa