Money, Market & Mentors
Sunway iLabs offers student entrepreneurs with scalable business ideas support via three M's – money, market and mentors
4
-min read
Sunway iLabs offers comprehensive entrepreneurial ecosystem for aspiring entrepreneurs through its accelerator programme.
The sky is the limit when it comes to the imagination of the young.
An economical built-in navigational system for motorcycle helmet visors and an online crowdsourcing platform to connect hackers with companies in need of their services were just some of the novel business ideas pitched by young budding entrepreneurs at Sunway Innovation Labs' Start-It Challenge.
The winner of the Start-It Challenge, 24-year-old Sunway University alumnus Jason Yim, is working on creating an artificial intelligent (AI) robot to chat with people facing mental health problems and to offer basic cognitive behavioural therapy.
"Silicon Valley venture capitalist Bill Reichert of Garage Technology was here and he has never heard of some of these ideas before, even in Silicon Valley. These were solutions that addressed relevant issues in the region, and they were scalable," said Matthijs Geert-Jan van Leeuwen, director of Sunway iLabs, the non-profit start-up incubator of the Sunway Group.
A collaborative initiative of Sunway University, Sunway Group and Sunway Ventures – the Group's corporate venture capital arm – Sunway iLabs was recently certified as a Digital Hub under Malaysia Digital Economy Corporation (MDeC) Malaysia.
The Start-It Challenge was just one of the many initiatives organised by Sunway iLabs.
In December, Sunway iLabs teamed up with MDeC and Silicon Valley-based US Market Access Center Inc (USMAC) to organise TechMatch ASEAN 2017, a two-day pitch marathon.
The event connected 40 Asean-based start-ups with a group of 20 corporate investors, venture capitalists and business angel investors from Silicon Valley and other parts of the world.
"Normally when you talk to these corporates, they don't know Malaysia and the start-up ecosystem," said van Leeuwen. Market access is one of the benefits enjoyed by start-ups joining the Sunway iLabs six-month accelerator programme.
According to van Leeuwen, Sunway iLabs differentiates its accelerator programme from others in the market by curating only the top 10 teams out of the initial 20 that display immense growth potential, following a Foundation Phase. During the one-month period, teams will attend workshops, mentoring sessions, and are required to set up key performance indicators.
"Most accelerator programmes fail at this point – they fail to select start-ups appropriately at the foundation phase. If start-ups are not ready for growth or don't look hungry for growth, we will tell them to come back another time," he said, adding that besides himself, the selection committee consists of 20 angel investors from Nexea Angels.
For the next five-month Validation Phase, Sunway iLabs takes an 8% equity stake in the shortlisted start-ups. The teams each receive RM50,000 seed funding, RM150,000 worth in Google technology credits for its cloud services and legal advice – resources to achieve as much business growth as possible.
University degrees need to be more pragmatic. Four years (spent in university) is already considered a lifetime in the tech industry. In iLabs, we do short programmes and hold hackathons so students can turn knowledge into real application to build real solutions to problems.
MATT VAN LEEUWEN, Director of Sunway iLabs
Being part of the Sunway conglomerate means start-ups get to test their business ideas across the group's 12 business units, in addition to making use of iLabs' co-working space, laboratories, researchers and interns at Sunway.
Start-ups also receive tailored mentorship from entrepreneurs and industry leaders, depending on each start-up's unique challenges.
Recognising entrepreneurship as a viable career option, Sunway University's Business School launched an Entrepreneurship degree programme while the School of Science & Technology began offering a Mobile Computing & Entrepreneurship degree last year.
Investing into entrepreneurship not only builds the local talent pool in Malaysia – it also helps Sunway access ideas from the young generation for its community, said van Leeuwen.
"We had a hackathon in October for smart cities and we wanted to see what students think about sustainable cities. One team came up with a traffic system so we're meeting them to do a proof of concept and if it works, it could lead to something bigger for the business idea," said van Leeuwen.
< Previous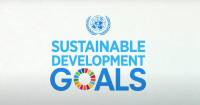 Gen Z Meets Sustainability
Next >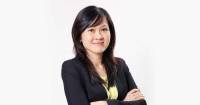 From The Top: Gender Equality
This article first appeared in Berita Sunway Issue 62