Redefining the Future of Digital Experience
3
-min read
Digital transformations, in myriad shapes, sizes and status, have evolved tremendously over the years; no longer seen as a mere digital enabler for governments, businesses, institutions and the world population at large.
Today, we are certain that the key conversations occurring in parliaments to boardrooms of corporate conglomerates around the globe would be one that robustly discusses how digital technology and disruptions can rapidly transform the evolving agenda of economic prosperity, value-creation and sustainability for the world's thriving eight billion population.
Supported by a deep understanding and appreciation of these emerging opportunities, Sunway proactively strives to implement market mover strategies by significantly redefining their offerings to customers in rapidly changing digital landscape.
Redefining Seamless Digital Experience

Unveiled to the public in February 2023, the latest digital offering by Sunway stands out for several reasons including:
Holistic ease of 'Shop, Pay, Earn and Be Rewarded' under a single platform

Agile methodology which paves the way for Sunway business divisions and merchants/partners to play an integral role in its design

Pushing the boundaries of traditional group loyalty programme as customers can now enjoy instant access to products, services and latest deals round the clock

Customers can browse products and services offered by Sunway Theme Parks, Sunway Malls, Sunway Property, Sunway Hotels & Resorts and Sunway Healthcare

The app is also a gateway to Sunway's business partners and retail merchants such as FoodPanda, Grabmaid, The Lorry and many more.
Designed with end-user's ease of navigation in mind, the Sunway Super App scores high points for a seamless experience throughout each touchpoint. To top this off, customers would truly appreciate that the Super App also acts as a digital wallet, paving the way for quick, easy and safe cashless transactions.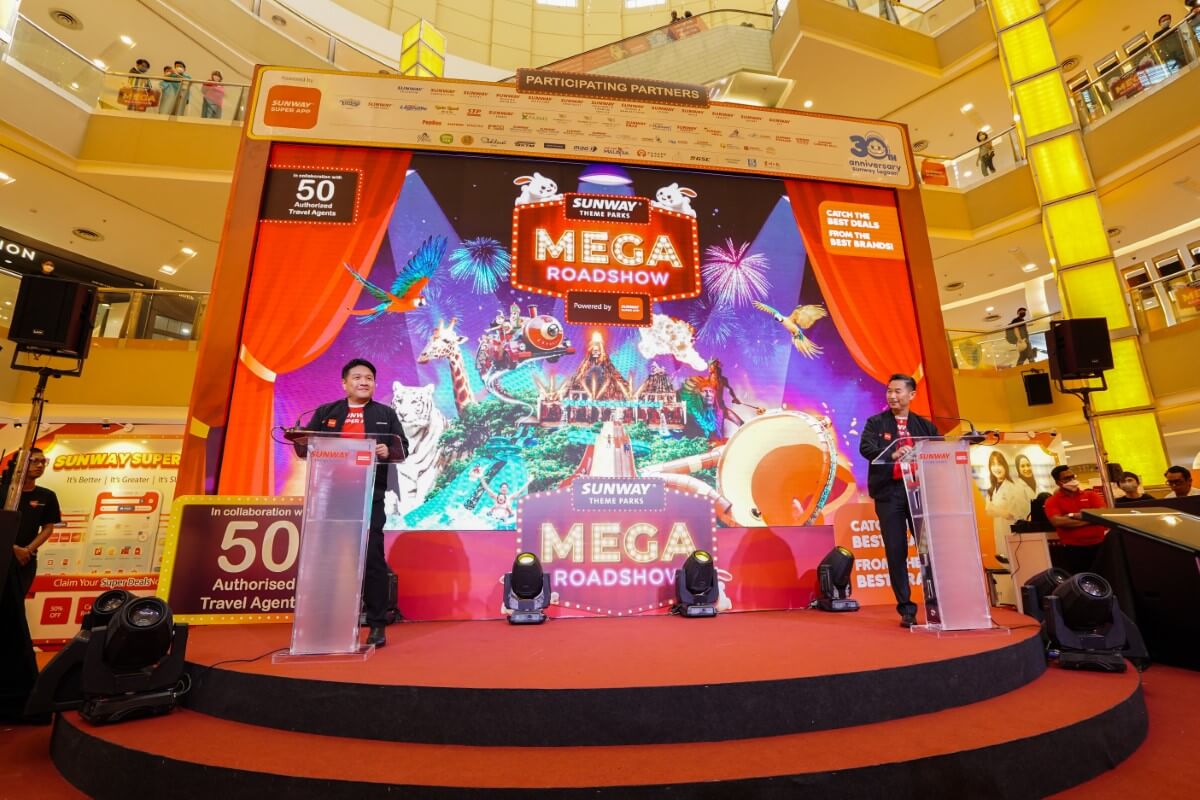 "Sunway Super App is the first of its kind one-stop lifestyle super app in Malaysia. It connects users to the products and services offered by Sunway's expansive and extensive ecosystem – our Sunway's business divisions and more than 1,500 of our existing retailers and business partners.
This is a significant milestone for Sunway on our continuous journey of digital transformation. It has always been one of our goals to provide a platform that offers users easy and seamless access to the benefits of our wide, extensive ecosystem," said Kevin Khoo, Sunway Group chief information officer.
Super App as the Game Changer
With so many innovative features already built within at the launch stage, it may come as a pleasant surprise to know that Sunway is already busy with its next phase of work given that digital solutions require constant enhancements to stay relevant to customers.
The Super App's arrival is all set to accelerate the Group's digital transformation plans as it provides an alternative customer and sales touchpoint for Sunway's businesses in its entirety, with the aim of serving a wider market segment and potentially propelling the growth regionally and globally.
For Sunway, the Super App changes the game plan for the conglomerate and the market in many ways as the group continuously brings more innovative, smart solutions to be integrated within the app.
< Previous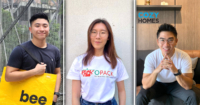 Surviving the 'Black Swan': Three Start-ups Tell Their Tales
Next >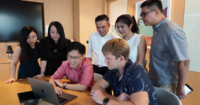 Nurturing Collaboration to Spark Innovation
This article first appeared in Berita Sunway Issue 77