Reflecting on Eid – A season of gratitude and giving
Since 2001, Sunway has touched thousands of underprivileged lives through its festive initiatives during Hari Raya, Chinese New Year and Deepavali.
6
-min read
Sunway Group launched its Raya Cheer 2019 programme ahead of Hari Raya, to reach out to more than 11,500 beneficiaries in the B40 (bottom 40%) income group across 13 locations in Kuala Lumpur, Selangor, Penang and Johor.

This year Sunway Group is the first corporation in Malaysia to sponsor the ATM Beras (automated rice teller machines).
Eid al-Fitr, which means, 'Festival of the Fast' in Arabic, is one of the biggest celebrations for Muslims around the world. 
Known in Malaysia as Aidilfitri, it is celebrated at the end of Ramadan, the ninth month of the Muslim calendar. Ramadan is the holiest month in Islam as it marks the revealing of the Quran to Prophet Muhammad, and is observed by Muslims who fast from sunrise to sundown for a month.
While it is a season of spiritual reflection, Aidilfitri is also a season of charity, as Muslims are encouraged to give to those in need during the month of Ramadan.
Giving the gift of hope
Fifteen-year-old Muhammad Alif comes across as a reserved teenager, that is, until he gets behind a keyboard. The teenager and his schoolmates from Sekolah Jalinan Kasih Bimbingan Kasih (SJKBK) were seen belting out popular Raya tunes at Sunway Group's Raya Cheer buka puasa event at Sunway Resort Hotel on May 23.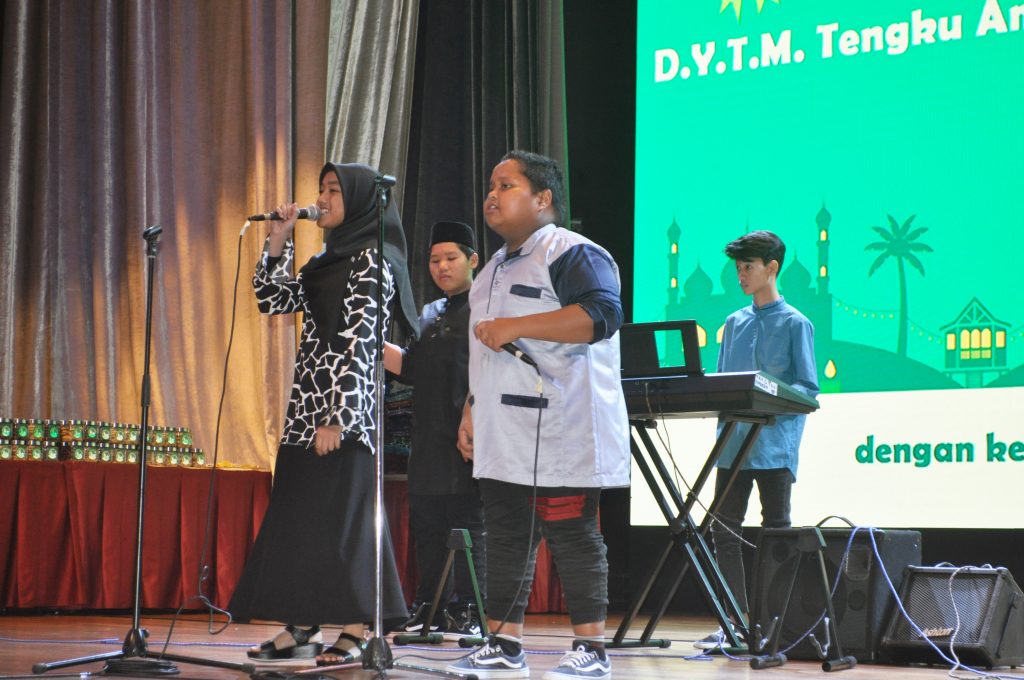 SJKBK was established in 2013 as a pilot project of the Education Ministry to provide free education for street children and undocumented children around the Chow Kit area in Kuala Lumpur. This instils hope to children like Alif, who hails from Sentul, to work towards his dream of becoming a pilot someday.
"Many of these underprivileged children, have not experienced the Raya celebration mainly because they come from very poor families. Their parents can't even afford canteen food or uniforms," said Hasnita binti Hasmat, a schoolteacher at SJKBK.
This was SJKBK's first time participating in our Raya Cheer. Last November, the school was selected as a beneficiary of the Sunway Group's Back to School programme, where 157 students received school supplies.
The Raya Cheer shopping and buka puasa event brought together 150 students from SJKBK and 150 children from four orphanages in Selangor, selected by Selangor Youth Community (SAY) and Yayasan Islam Darul Ehsan (YIDE), namely, Pertubuhan Pendidikan Anak-Anak Yatim Selangor, Rumah Kebajikan Raudhatul Al-Faeez, Pertubuhan Kebajikan Anak Yatim Darul Ehsan and Pusat Jagaan Pertubuhan Kebajikan Ehsan Ash-Shakur. The children had a day of fun with volunteers from the Sunway Group, SAY Community and the Football Association of Selangor.
The children, many of whom had never stepped into a mall before, were treated to a RM200 spending allowance by Sunway Group for a shopping trip at Aeon, Sunway Pyramid. Our volunteers served as foster brothers and sisters for the day, hanging out with the children and helped them to shop for their Raya outfits.
SAY's Founder and Royal Patron, DYTM Raja Muda Selangor Tengku Amir Shah Sultan Sharafuddin Idris Shah joined the children for a buka puasa buffet dinner along with Sunway Group Deputy Executive Chairman Tan Sri Razman Hashim and Sunway Group Executive Committee (EXCO) Member Puan Sri Latiffah Kamaruddin.
"As teachers, we appreciate seeing the children so happy today [at Raya Cheer]. We're grateful for the attention that the volunteers had given them because they too, deserve love and care. Often, they don't feel they belong to the community which affects their confidence. Sharing this experience with them makes them feel loved and needed. I hope they too, can bring joy to others," said Hasnita.
In giving, we receive
Alif said he was happy but tired after spending the evening shopping for new Raya clothes and breaking fast together with his foster sister for the day, Ainnul Hamidah Syahadah Azizan, Sunway University researcher, one of the 220 volunteers who participated in the event.
This is Ainnul's second year volunteering for Raya Cheer as she feels blessed to be able to bring joy to others. "Contrary to what people say about the poor simply spending money given to them, these children proved otherwise. They checked with me if their purchases were worth buying after knowing the cost. They certainly knew how to spend their money wisely, said Ainnul." It is her hope for the children especially the orphans to not feel alone in this world.
Ainnul expressed her pride in working for a company that is strongly committed to giving back to society.
"I'm so proud to be a Sunwayian, especially to have our founder Tan Sri Dr Jeffrey Cheah AO who is so passionate in what he does. As I'm in the field of academia, I am impressed that he has invested so much into education," she said.
For volunteer Sofea Aemilia of Sunway Hotel Resort & Spa, it is the smiles on the children's faces that keep her coming back year after year.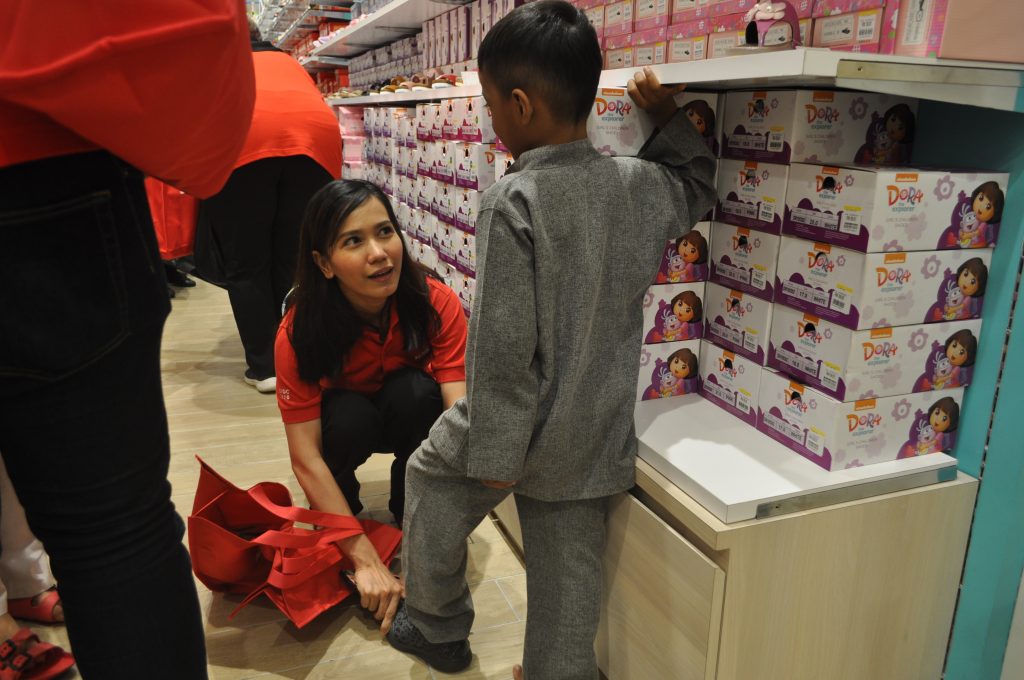 "This is my fifth year and it's always fun to see them excited! I'm very happy for Sunway's effort to provide for these underprivileged children and for giving me an opportunity to volunteer," said Aemilia.
Sunway's biggest Raya Cheer yet
This year, Sunway Group launched its #SunwayforGood Raya Cheer 2019 programme in May ahead of Hari Raya, to reach out to more than 11,500 beneficiaries in the B40 (bottom 40%) income group across 13 locations in Kuala Lumpur, Selangor, Penang and Johor.
The month-long community initiative kicked off on May 13 with bubur lambuk distribution and rice ATM installation at Masjid Daerah Seberang Perai Tengah in Penang. A total of 7,000 packs of bubur lambuk was distributed in various locations in Penang, Johor, Selangor and Kuala Lumpur throughout the programme.
Jimmy Yong, a first-time volunteer from Sunway Hotel Resort & Spa who distributed bubur lambuk at Masjid Al-Husna, Sunway City Kuala Lumpur, said he decided to help because it was for a good cause. "This initiative enables volunteers from different backgrounds to come together to help the less fortunate," he said.
Unique to this year's Raya Cheer initiative was the ATM Beras (automated rice teller machines) programme, where Sunway became the first corporation in Malaysia to sponsor the ATM Beras.
By June 22, Sunway plans to donate a total of eight machines dispensing more than 8,000kg of rice to more than 11,500 Malaysians from the asnaf (zakat beneficiary) community. The machines come with two functions – to give out rice supply in desired quantity and is equipped with a donation compartment to receive cash funds from the public, which will then be used to purchase more rice for the needy.
The efforts reflect Sunway's commitment towards achieving the United Nations Sustainable Development Goals 1, 2 and 10 of ending poverty and hunger, as well as reducing inequalities, respectively.
"Sustainable development can only happen when all can come together to accomplish these goals. Central to the 2030 Agenda for Sustainable Development is the need to promote inclusive societies, and our #SunwayforGood Raya Cheer programme is our attempt to do just that," said Sunway Group Deputy Executive Chairman Tan Sri Razman Hashim.
< Previous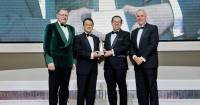 Sunway recognised for advancing UK-Malaysia bilateral ties
Next >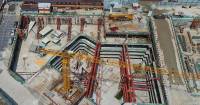 Sunway Construction Exceeds Full Year Target of RM1.5 Billion
This article first appeared in Berita Sunway Issue 66