Scholars Today, Nation Builders Tomorrow
Part three of our four-part weekly Sunway Stories series
5
-min read
While our efforts are always aimed at building a better future for youths, we cannot do it alone. Sunway Education Group, through the Jeffrey Cheah Foundation and its scholarships, hopes to empower youths for a better future for Malaysia.

Through this four-part weekly series, we will listen in on uplifting stories from our very own Sunway University talents and how they are contributing to nation in their own inspiring ways.
This four-part weekly series will highlight some of our brightest students who were trendsetters and groundbreakers during their time at university, and have now gone on to play a part in government agencies, carrying the torch in nation building and our country to a greater future.
The Sustainable Woman
Raenuga, or more commonly known as Raenu, is the latest graduate on this list – having completed her degree in psychology in August 2020.
Growing up with a single parent and a brother, her childhood was not easy. She had to undergo therapy since standard five to help her cope with the pain of her parents' separation. However, she accredited this poignant experience as a transformation in her life.
"I started to research more about psychology. I watched a lot of videos and documentaries as well as read books to learn more about it. This experience kickstarted my interest in becoming a clinical psychologist," described Raenu.
Due to these experiences, she was committed to excelling in every way possible, most importantly to excel academically to support her family – pulling off all-nighters, battling prolonged stress and even the shingles virus whilst preparing for her SPM examinations. Despite the adversity, she was determined to do her best.
Fast forward to the dreaded SPM results collection day, she received a text message that turned her world upside down.
"I wished I could have flipped the number "six" to look like a "nine" because that was all I had dreamed of; to be able to apply for most scholarships. I had needed a minimum of seven As to qualify for the application. Scholarship application season was a terrible experience as it was a painful reminder of how I had missed an opportunity with one less 'A'," lamented Raenu.
One Foundation in particular, decided to give her a chance. On interview day, she sat outside the interview room with students who scored nine, eleven or even twelve As for their SPM. She thought she never stood a chance.
However, this Foundation decided to look past her grades, and focused instead on her character, will and passion that could spark change in different ways post-graduation.
A few months later, Raenu became a proud recipient of a JCF scholarship.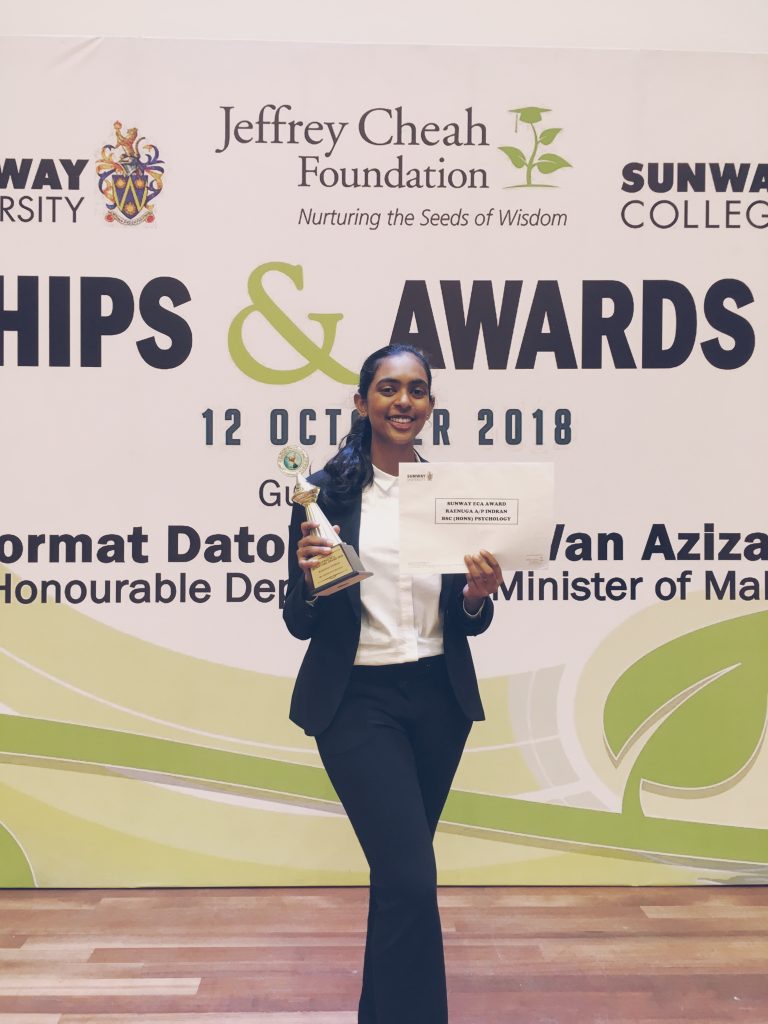 Raenu started her Sunway journey through Sunway's Foundation in a Science and Technology (FIST) programme. Citing it as "one of the best decisions she has ever made", the programme allowed her to explore various facets of science from health, ethics and the environment alongside her continued interest to pursue her degree in psychology.
Similar to her pre-university scholarship journey, she applied for the JCF scholarship to pursue her degree and was called in for an interview. She recalls an exchange she had with Prof. Hew Gill, then Head of Psychology and currently the Associate Provost of Sunway University.
"He really challenged me to think about some of the areas of society that I would like to contribute post-degree and how I can use this to change the landscape of mental health in Malaysia," said Raenu.
Whilst maintaining stellar first-class honours for her Degree in Psychology, it was also her involvement in extra-curricular activities that she credits as the reason why her time in Sunway University meant so much to her. Raenu not only participated, but was also a major spearhead for distinguished Sunway clubs and societies such as Sunway Student Ambassadors (SSA), Sunway-Harvard Project for Asian and International Relations as well as being a speaker for TedX Sunway University.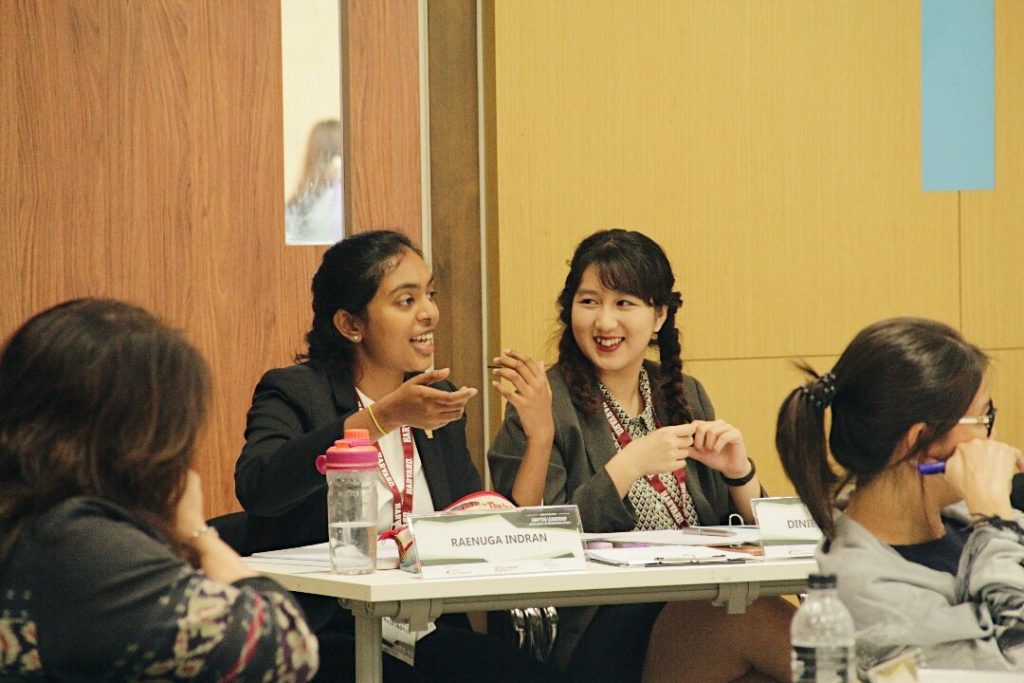 "The clubs I joined gave me a platform to really reach out to society. One particular project that stood out was the Social Leadership Programme, an initiative to foster an orphanage for long-term, equipping them with skills such as financial literacy, first-aid, learning how to make candles and so on to help them discover their personal interests. This project has now evolved into a Literacy Intervention Programme to get these kids a placement in university," said Raenu.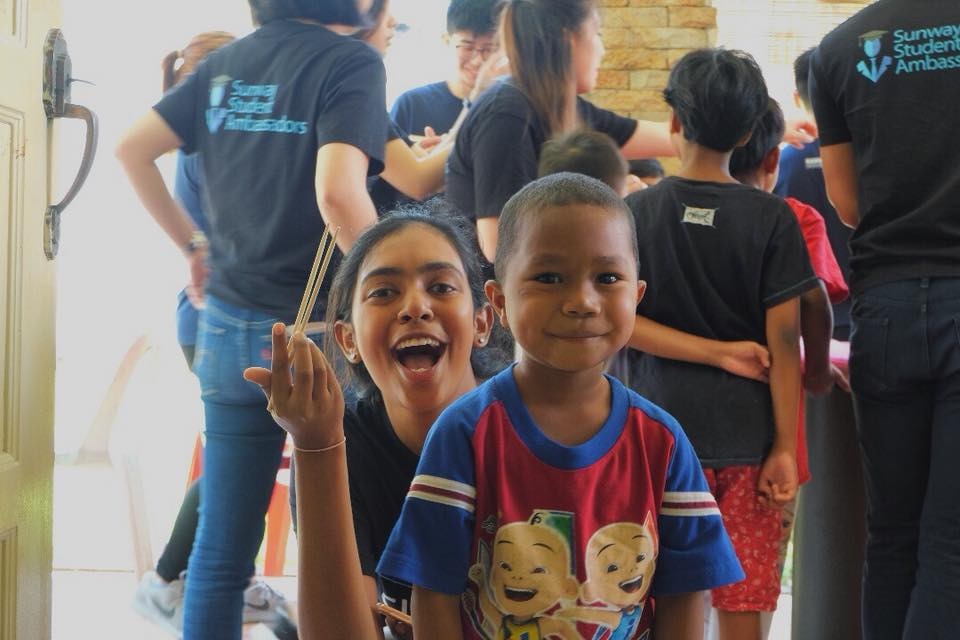 Raenu's excellent performance in university has led her to be awarded the ECA Achievers' Award. This award aims to recognise the outstanding involvement of students in extra-curricular activities, and to promote the importance and value of out-of-classroom involvement and experience of students for personal and leadership development.
It is also interesting to note that it is through SSA that Raenu got a first glimpse of her current career.
"I landed my job through an event that I organised under SSA for Closing the Gap (CTG). Through this event, I met the founders and eventually signed up to be a mentor for underrepresented students. After my degree, I was then offered to be a marketing executive for Yayasan Tunku Abdul Rahman (TAR), after it drew the CTG into its fold," explained Raenu.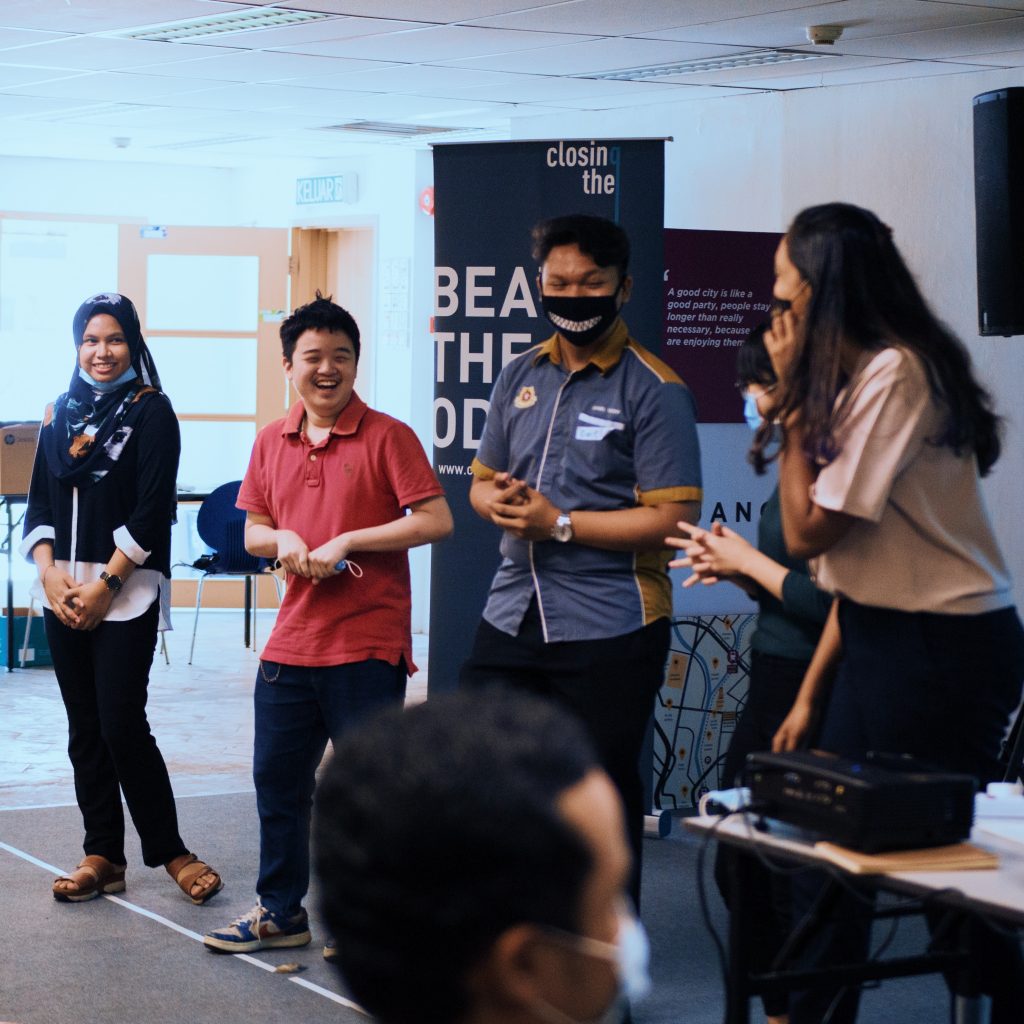 It has been a year since I joined Yayasan TAR and the opportunity to work here has been a satisfying one. Throughout her life, Raenu has always searched for a fairer higher education access. Through Yayasan TAR, it strives to empower youths to fulfil their own capacities.
"Yayasan TAR's vision is "memupuk pemimpin untuk negaraku", which means "nurturing leaders for my country". I am happy and honoured to be part of an organisation that is heavily focused on nation building through developing individuals regardless of race, colour and creed, who can make Malaysia progressive in their own ways; and uphold the legacy of our first prime minister – Tunku Abdul Rahman," said Raenu.
When asked about her journey so far and what does JCF mean to her, she proudly describes,
"I am extremely blessed that JCF had given me a chance when no one else would. They believed and saw potential in me. I have lots of dreams for the environment and education landscape. Thus with that trust and investment, I will continue to give my very best by opening as many doors and exploring as many things as I can not only for myself but others as well,".
Raenu continues,
"There's a big overlap in three parts of my life – from applying for scholarships, attending university and to my work life – JCF has played a major role in all these aspects. I am looking forward to our country having a fair higher education access, especially for bright and underrepresented students. My advice to future recipients of JCF scholarships (or any scholarships for that matter) to pay it forward and give someone else a chance, because someone has done the same for you," concluded Raenu.
This is part three of our four-part Sunway Stories weekly series. This series will take a deep dive into the past, present and future of Sunway University's scholars and their odyssey into being nation builders. Watch this space for more.
онлайн займ одобрение 100займ срочно в москвезайм плохой кредитной историей
< Previous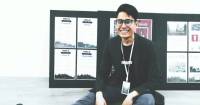 Scholars Today, Nation Builders Tomorrow
Next >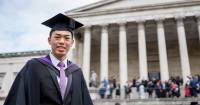 Scholars Today, Nation Builders Tomorrow