Innovation
Society
Sustainability
Sunway earns first United Nations SDG recognition for Malaysia
Innovation
Society
Sustainability
3
-min read
Sunway Malls competed against around 2000 entries from 142 countries for the award.. The exhibition in Sunway Pyramid has attracted close to 22,000 unique visitors.
Sunway Malls and The One Academy bagged the SDG Action Finalist Award under the creative category for their entry at the United Nations Sustainable Development Goals (UN SDG) Action Campaign's Global Festival of Action in Bonn, Germany.
Held since 2017, the UN SDG Action Award calls for top individuals, civil society organisations, subnational governments, foundations, and private sector leaders who are advancing the global movement for the UN SDGs in the most transformative, impactful and innovative way.
The entry, "Our Sustainability – A Reminder Through Interactive Experiences" was the only Malaysian finalist among 2000 participants from 142 countries. They competed alongside IBM USA, UK International Paralympic Committee, New York City Mayor's Office and more.
Sunway Malls Chief Executive Officer, HC Chan, shares that the recognition is just the first of Sunway Malls' continuous efforts to further implementing SDG initiatives.
"In line with Sunway Group's commitment to the United Nations goals, this achievement puts Sunway Malls on the global map for taking a pro-active role in answering the global call to action amongst many other countries in the world," said Chan.
Their award winning entry was part of a partnership with The One Academy to illustrate the SDGs through four creative and interactive installations in the first ever SDGs public exhibition in Sunway Pyramid.
Award-winning Installations
The installations, conceptualised, engineered and crafted by 18 students over a period of three months, aim to educate and raise awareness among shoppers on their roles in preserving the environment.
Head of Multimedia Design Department, Cheang Lin Yew, dedicated the recognition to the students, praising them for their hard work in creating a unique user experience via a cohesive integration of creativity, art, design and technology.
"Due to the synergy of art and technology, which is the core focus of our programme, it shows that our students are definitely on par internationally. Through this collaboration, the students had the opportunity to work on a live task and apply what they had learnt in a real project," said Cheang.
The brand partnership saw Sunway Malls' inter-departments professionals offer knowledge and advisory guidance to the students to further enhance their projects as well as advise them on the requirements of industry standards and safety aspects of their installations.
In all, the three-day festival aims to advance the need for advocacy, citizen engagement, behaviour change and political will to drive the action required to make the SDGs a reality.
< Previous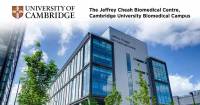 Jeffrey Cheah Biomedical Centre established in Cambridge, UK
Next >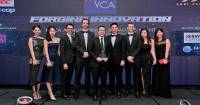 Sunway Group, Gobi Partners, MAVCAP launch US$10 million fund

Warning: sort() expects parameter 1 to be array, bool given in /home/swysunway/public_html/stories/wp-content/themes/Avada/single.php on line 555