Malaysians Who Did Malaysia Proud
What are your proudest Malaysian moments?
5
-min read
In conjunction with Malaysia Day 2019, we spotlighted several inspiring Malaysians who have made Malaysia proud of their achievements. Malaysia Boleh!
King of smash
Since making his international debut in 2000, Lee Chong Wei, a three-time Olympic silver medallist, is one of the few athletes to achieve legendary status in Malaysia.
With a total of 705 wins in his illustrious 19-year career, he was also the world's number 1 player for six consecutive years, garnering 69 titles under his belt, including 47 from the Badminton World Federation (BWF) Superseries, earning himself the nickname "Superseries King."
He retired from professional sports in June this year due to health reasons. Arguably, the best single shuttler of Malaysia to-date.
Waltzing on Ice
Not many have gone on to achieve what Julian Yee Zhi Jie, 22, has at such a young age. In 2017, the SEA Games gold medallist was the first Malaysian to represent the country at the Winter Olympics.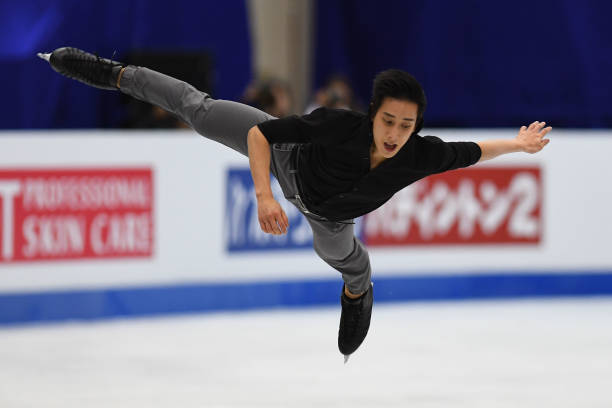 Julian, who comes from a family of ice skating enthusiasts, started skating at the tender age of four. He trained at Sunway Pyramid for 11 years, putting in almost 27 hours of training every week. Julian is a recipient of the Sports Scholarship disbursed by the Jeffrey Cheah Foundation.
Fashion Icon
Born in George Town, Penang, Jimmy Choo is best known for co-founding UK-based Jimmy Choo – famous for its couture women's shoes with a clientele that spans from British royalty, including the late Diana, Princess of Wales to Hollywood celebrities.
It's fair to say that the Malaysian designer has made us proud by leaving a lasting imprint on the world of fashion.
Nuclear Success
The KuBest Innovation Team from SMK Kuala Besut, Terengganu, did Malaysia proud after clinching the top spot at the Third International Conference on Human Resources Development for Nuclear Power Programmes in 2018.
The team comprises three students: Muhammad Syazwan Mat Sidik, Muhammad Anuar Abd Ghani, and Safiyyah Muhammad Nasir. Two of them have since graduated.
They went up against 188 teams from 30 countries, going through two different stages to make it to the finals at Gyeongju, South Korea, beating teams from Hungary, USA, Japan, and many more with their presentation entitled '100 Things About Nuclear Science and Life'. Their win caught the eye of Education Minister Dr. Maszlee Malik, who gave them a shout-out on their achievement in a tweet.
Paralympic Glory
Malaysia's beloved Paralympian Muhammad Ziyad Zolkefli is known for winning a gold medal and setting a new world record at the 2017 World Para Athletics Championship in London, U.K.
Besides Paralympic success, Zolkefli has won both the World Championship and Asian Para Games titles in his sport, in 2013 and 2014.
Before his rise to sporting glory, Ziyad was selling noodles in Jalan Tunku Abdul Rahman.
Girl Power
Janushaa Bala Krishnan Muthiah became the first Malaysian woman to enter a top U.S. military academy when she was selected to attend the prestigious U.S. Naval Academy.
She was selected based on her academic performance, fitness level, as well as leadership qualities. She is studying aerospace engineering at the Academy, and will train as fighter jet pilot after she earns her degree.
Heart of Gold
Siva Nagappan Visvesvaran was one of two Malaysians chosen to receive the Queens Young Leaders Award in 2018. He co-founded Project Paplet, an initiative that reuses and recycles used paper to benefit NGOs and orphanages.
His team turns one-sided printed papers into exercise booklets, before donating it to more than 50 refugee schools through the United Nations High Commission for Refugees.
Sweet Success
Chef Patrick Siau, a Practice Professor of Culinary Arts at Sunway University and the Malaysia National Pastry Team made history after being crowned champion at the 2019 Coupe du Monde de la Patisserie (World Pastry Cup) in Lyon, France.
Follow the pastry wizard as he takes us on a culinary adventure in this episode of #SunwayADayInALife.
Proud Sunwayians
Closer to home, two Sunwayians shared their proudest moments. Gobinathan Annamalai and Nur Afiqah Dolly Richard, both from Sunway Lagoon, were selected to be pledge readers at the Malaysia National Day Parade 2019 held in Putrajaya.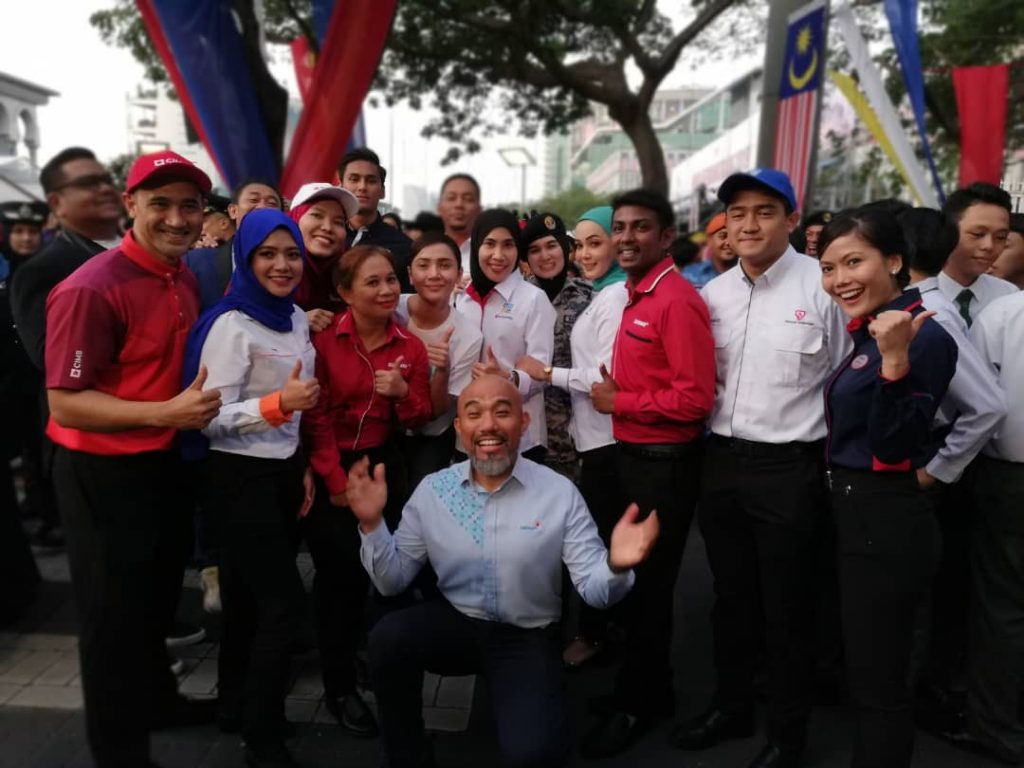 Sunway was one of the 40 teams from across the nation selected to participate in the auspicious celebration.
"I felt proud to be given the opportunity to be pledge reader at the 62nd National Day Parade. It was indeed my proudest moment as a Malaysian," said Gobinathan.
"It was a great feeling to be able to represent our fellow Malaysians regardless of gender, race, ethnicity. It was a truly mind blowing experience. Hopefully I will be able to join again next year. Thank you Sunway Group for the opportunity," he added.
Gobinathan, who has served at Sunway for seven years, says he looks up to the Group's Founder and Chairman Tan Sri Dr Jeffrey Cheah as his inspiration.
"He had transformed a wasteland to a wonderland, which is now Sunway City Kuala Lumpur. Only a true visionary is a capable of this feat," he said.
< Previous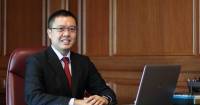 "Think big but stay practical"
Next >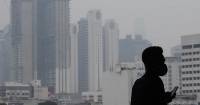 Surviving the Haze Season

Warning: sort() expects parameter 1 to be array, bool given in /home/swysunway/public_html/stories/wp-content/themes/Avada/single.php on line 555