Sunway Named Malaysia's Brand of the Year
3
-min read
The Putra Brand Awards is an annual award event that serves to benchmark the finest in brand building since 2010. With luminaries in the industry vying for recognition, these awards underscore the people's trust in these brands as they are selected by, of and for the people. Sunway was nominated in several categories, where we took home five awards reinforcing Sunway as a brand entrusted with the confidence of the people.
The evening was marked by the presentation of the highly coveted Putra Brand Personality of the Year award to Tan Sri Dato' Seri Sir Jeffrey Cheah KBE AO, the visionary founder and chairman of Sunway. Celebrating his creativity, perseverance, and leadership, this award testifies his qualities in having transformed Sunway City Kuala Lumpur from a desolate wasteland into a thriving wonderland that is now the pride of the nation.
In addition to this win, Sunway was honoured with the biggest award of the night – Putra Brand of the Year, a remarkable achievement that celebrates our dedication to upholding exceptional brand performance. Sunway's commitment to cultivating a culture of excellence was also recognised alongside three other awards in their respective categories, including the Platinum award for Education and Learning as well as the Bronze awards for Property and Entertainment.
Our success will continue to drive our unwavering commitment and dedication to raising the bar in the performance of our industries.
"On behalf of everyone at Sunway, thank you Malaysia for standing by us and placing your trust in us all these years. With integrity as our guide, humility as our virtue and excellence as our choice, Sunway is committed to nation-building through quality education, healthcare and sustainable development," states Sunway Group founder and chairman, Tan Sri Sir Jeffrey Cheah as he pledges to continue his vision to nation-building through quality education, healthcare and sustainable development across Sunway and beyond.
< Previous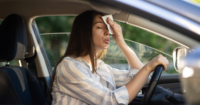 How Hot is Too Hot?
Next >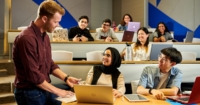 ChatGPT, Tell Me, Are Universities Still Relevant Today?
This article first appeared in Berita Sunway Issue 77