Sunway Named Among Malaysia's Top Employers
3
-min read
The Group's firm belief in sustainability has helped Sunway cement its position as one of the top employers nationwide and amass eight recognitions at Talentbank's Graduates' Choice Award (GCA) 2021/2022.
Throughout the years, Sunway has worked towards prioritising the three Ps – People, Planet and Profit, and finding the balance between all three in our pursuit of doing well by doing good.
This is affirmed by Sunway's recent recognition as one of the best employers in the country as well as being ranked second most sustainable employer by the Sustainable Employer Research Centre. Corporate boards of Malaysia's largest public listed companies were assessed based on environmental, social, and governance (ESG) disclosures.
Sunway has committed US$20 million to date to establish the United Nations Sustainable Development Solutions Network (UN-SDSN) at Sunway City Kuala Lumpur (SCKL), to spearhead continent-wide initiatives.
The Group recently introduced the Sunway Centre for Planetary Health at Sunway University, a first of its kind in the world. Led by Tan Sri Dr. Jemilah Mahmood, this Centre will break down the silos between health, crises, and economy through quality education, world-class research, and engagement with people across the Asia and Pacific regions.
People – Our Greatest Asset
Sunway emerged as the nation's graduates' favourite at Talentbank's Graduates' Choice Award (GCA) 2021/2022, being the only employer sweeping eight recognitions across various industries.
This recognition is a testament to Sunway's commitment to building a new generation of corporate leaders towards the sustainability of our nation's economy. The tertiary students nationwide acknowledged and voted Sunway as the preferred employer across the business units of Construction, Education, Facilities Management, Healthcare, Hotel, Property and Leisure.
These wins follow Sunway's recent recognition by Randstad Malaysia as the only local and private conglomerate to secure a position in the top 10 most attractive employers for 2021.
With each passing year, Sunway has stepped up and ensured the wellbeing of its employees by providing various forms of assistance such as healthcare, financial planning, and an increased focus on mental health, which has shone through every level of its business units.
The impact of climate change is moving at breakneck speed, and full implementation of green, sustainable practices will not happen overnight. Our chief human resources officer, Foo Shiang Wyne, agrees that industry leaders must start taking the necessary measures to become both economically and environmentally sustainable.
"Sustainability and profitability make better business sense as it is proven that they go hand-in-hand. Our commitment to advancing the United Nations Sustainable Development Goals and ESG best practices will continue to guide Sunway in all its business decisions and implementation as we keep delivering positive impacts for our economy, the environment, and society," said Ms. Foo
< Previous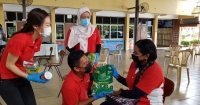 Being the Light of Hope this Deepavali
Next >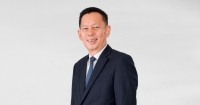 Sunway Malls Launches 7-in-1 e-Shopping with Sunway eMall!