Innovation
Society
Sustainability
What does Malaysia's model smart sustainable city look like
Innovation
Society
Sustainability
4
-min read
Sunway, Celcom and Huawei Malaysia join hands to advance smart township solutions in Malaysia's first tripartite collaboration.

The partnership will see the development in the areas of public safety and security, telehealth, e-learning, hospitality, leisure and retail experience with 5G connectivity.

Sunway City Kuala Lumpur will be the "launch pad" of this ground-breaking partnership.
It's 2020! While flying cars have yet to happen, 5G is finally becoming a reality!
For the most part, consumers are excited about this new generational leap as it offers exponentially faster download and upload speeds – goodbye video buffering delays, and more.
Closer to home, Sunway is on the brink of a technological revolution following the signing of a memorandum of understanding (MoU) with Celcom, the nation's digital enabler, and Huawei, a global leader in 5G applications, in hopes of advancing 5G technology at Sunway City Kuala Lumpur.
What is 5G technology?
5G is next generation wireless network technology that's expected to change the way people live and work. It will be faster and able to handle more connected devices than the existing 4G LTE network, improvements that will enable a wave of new kinds of tech products. Let's have a look at how the technology has progressed.
What began with 1G, which enabled the basics of our phones today, i.e. phone calls, has evolved over the years into 2G, which introduced text messaging, then 3G, which brought about wireless internet connection, to the incumbent 4G network, which kickstarted mobile broadband.
5G comes with unlimited data capacity, and is 10 to 100 times faster in speed than 4G, allowing for lower latency. Latency is essentially the delay for a signal to travel to its destination and back. For instance, the time it takes between when searching for something on Google, and seeing the results. The more responsive, the less delay, the better.
5G technology's shorter frequencies leads to lower latency, which in turn allows for a faster network. That's how 5G manages devices on the wireless network, driving innovations such as machine-to-machine (M2M) communications, IoT technologies, artificial intelligence (AI) and more.
Advancing 5G, however, requires the establishment of key factors such as infrastructure, policies and regulations, spectrum, cross-sector innovation and relevant use cases as well as wide-availability of devices.
By enabling an even faster connection between transportation systems, for example, the 5G network will help advance the development of self-driving cars, or a 5G connected ambulance to communicate emergencies from the vehicle to the hospital with little to no interruption!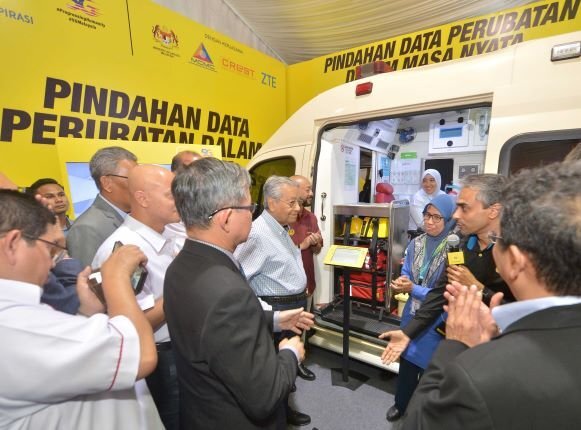 With 5G connectivity set to drive optimum adoption of IR4.0 (Industry 4.0) solutions for a smart township, the collaboration between Sunway, Celcom and Huawei will potentially develop architectural design, use cases, and deploy projects based on the latest technological standard for cellular standards for Sunway City Kuala Lumpur – which will be the 'launch pad' of this partnership.
There will also be further development of smart solutions in the areas of public safety and security, telehealth, e-learning, hospitality, leisure and retail experience using the latest telecommunications technology as they become available for Sunway City Kuala Lumpur, Malaysia's model smart sustainable city, as well as other existing and upcoming developments of Sunway.
Besides its commitment to innovation, Sunway City Kuala Lumpur has adopted other goals related to the United Nations Sustainable Development Goals such as renewable energy processes, energy management software and smart healthcare. The township has been accredited a green township with the Green Building Index (GBI) certification, amongst other accolades in recognition of its green initiatives.
The future is 5G and key to sustainable development
The collaboration between Sunway, Celcom and Huawei hopes to take the nation one-step closer to achieving sustainable development, and positioning Sunway City Kuala Lumpur as one of Asia's model smart and sustainable cities.
< Previous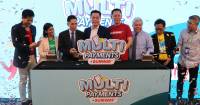 Is Cashless the Way Forward?
Next >
A Rising Trend in Domestic Tourism