The Cape of Good Hope
4
-min read
What makes humans great is our ability to bounce back to a glimmer of hope, in times of despair.

However, much like toilet rolls on some of the hypermarket shelves these days, hope is in short supply.
There are many factors that distinguish humans from other living beings. From our capability of thinking and problem solving, our ability to influence the world around us, our imagination, our optimism, our ability to create, to, of course, our ability to destroy. Humans have been living through difficult times with all these traits we possess.
However, what makes us great is our ability to bounce back to a glimmer of hope, in times of despair. As told by Martin Luther King Jr, "We must accept finite disappointment, but never lose infinite hope."
As of 7 April 2020, Malaysia has seen 63 deaths due to COVID-19. Whilst our front liners are working round-the-clock to stem the widespread of the virus, they too hope that fellow Malaysians are playing their part to support their tireless efforts.
However, much like toilet rolls on some of the hypermarket shelves these days, hope is in short supply.
It is definitely alarming. With much uncertainty amid the pandemic, it has taken a toll on Malaysians both financially and mentally. And if we do not embrace hope in this testing time, when would we be able to do it?
Just as the world has gone through many crises, humanity has the resilience to rebuild, in hopes that they can lead a better life and a better future for their next generation. Just like what happened after the World Wars, the Great depression, the 2004 Indian Ocean earthquake and tsunami, etc. Hope is built on 2 essential elements namely:
Goal
Expectation
Hope is defined as the capability to obtain a pathway to desired goals and motivate one via an object or subject thinking to use those pathways.
Now let's dive deeper into these elements.
Goal
If you were to ask individuals in different professions, or if you are just an average joe, goals would vary from one another. From the healthcare professionals, armed forces, to the general public in Malaysia, our common goal are to have fewer individuals contracting this deadly disease, and then going away completely.
As we already know, the COVID-19 pandemic is a remarkable force. To add to the existing problem, quoting CNN, the research done by many people who have been infected experience mild, or any symptoms, the consequences of infection are often severe: roughly 14% of cases require oxygen therapy and 5% require admission to an intensive care unit. A study by researchers at the Imperial College London, which applied Chinese data to the UK, estimates the overall case fatality rate to be around 0.9%.
It is important, that we as Malaysians adhere to the plea of the professionals, so that we can fight this virus together!
Expectation
"I am appealing to everyone. Please stay put wherever you are. If you are in Kuala Lumpur, stay in Kuala Lumpur. Those in Johor Bahru, stay in Johor Bahru. Those in Penang, stay in Penang. If you are planning to go back to your hometown, please cancel the plan. I'm only asking for this two-week period."
Those were the exact words uttered by our Prime Minister when he announced the MCO, urging Malaysians to let our front liners do their jobs.
From 'staying home', to 'come forth to get yourself tested', these 'expectations' were necessary, in lieu of the catastrophe that would ensue.
That said, we are still reading reports about people ignoring this advice and gathering outside in much larger than permitted numbers. However, if you know of anyone or if you are part of them, remember that this will hasten the spread of the COVID-19 and put more lives at risk.
Loss of lives, or complacency, must not be a new way of living-in-the-world. The expectations were all set in hope that we can flatten the curve. We now understand that touching things, being with other people and breathing the air in an enclosed space can be risky.
However, how quickly the theories above retreats from one's mind will be different for each individual, and it must never disappear completely.
In conclusion, 'hope' works if we have something, or someone, to deliver the happiness and satisfaction that we're expecting.
Today, we at Sunway would like to appeal to all Malaysians, to put their hope in something that must not fail, that is ourselves. By doing so, not only will we grow stronger in hope and confidence, we can also help   reduce the mortality rate of the COVID-19. Together, lets help all our front liners to mitigate this pandemic!
It is what we are hoping.
The opinions expressed herein are those of the writer. They do not reflect the opinions or views of Sunway Group or its companies.
< Previous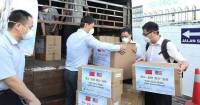 A Call for Unity: COVID-19
Next >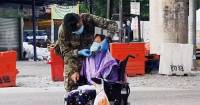 Spread Compassion, Not Fear

Warning: sort() expects parameter 1 to be array, bool given in /home/swysunway/public_html/stories/wp-content/themes/Avada/single.php on line 555

This article first appeared in Berita Sunway Issue 69