A Call for Unity: COVID-19
6
-min read
People from around the world are breaking down boundaries, distinctions of class and ethnicity, as well as differences of interest in this "race against time" outbreak.
Echoes of "Il Canto degli Italiani" the Italian national anthem, can be heard reverberating across the balconies of many Italian homes. Italians have been through a lot and the latest numbers show that that 14,700 have died from the coronavirus pandemic (COVID-19) in Europe, announcing the highest of 971 deaths in one day, at the time of writing.
Italians are seen supporting one another through music and across the globe, people are finding ways to keep spirits up by coming together in unity, amid forced lockdowns to curb the spread of COVID-19 which has affected more than one million and claimed more than 68,000 lives worldwide. The number of cases continue to increase by the hour.
Source: Global News
When the World Health Organization (WHO) declared COVID-19 a global pandemic, countries around the world have taken unprecedented measures to contain the virus from mass quarantines, travel restrictions to citywide lockdowns. Similarly, the Malaysian government has imposed movement control order (MCO) throughout the country from 18 March until 14 April 2020.
People are confused, anxious and worried as the pandemic stresses every component of a nation. Most evidently, the strain on the public healthcare systems and the economy worldwide. People are glued to their devices, hoping for good news.
People from around the world are breaking down boundaries, distinctions of class and ethnicity, as well as differences of interest to combat the outbreak.
On 19 March, medical supplies such as ventilators, face masks, testing kits and sanitisers that China sent arrived on Malaysian shores. Each box carried a note with a special message that read "Berat sama dipikul, ringan sama dijinjing" and "Bukit sama didaki, lurah sama dituruni". The heartfelt messages convey a sense of teamwork and solidarity between the two countries.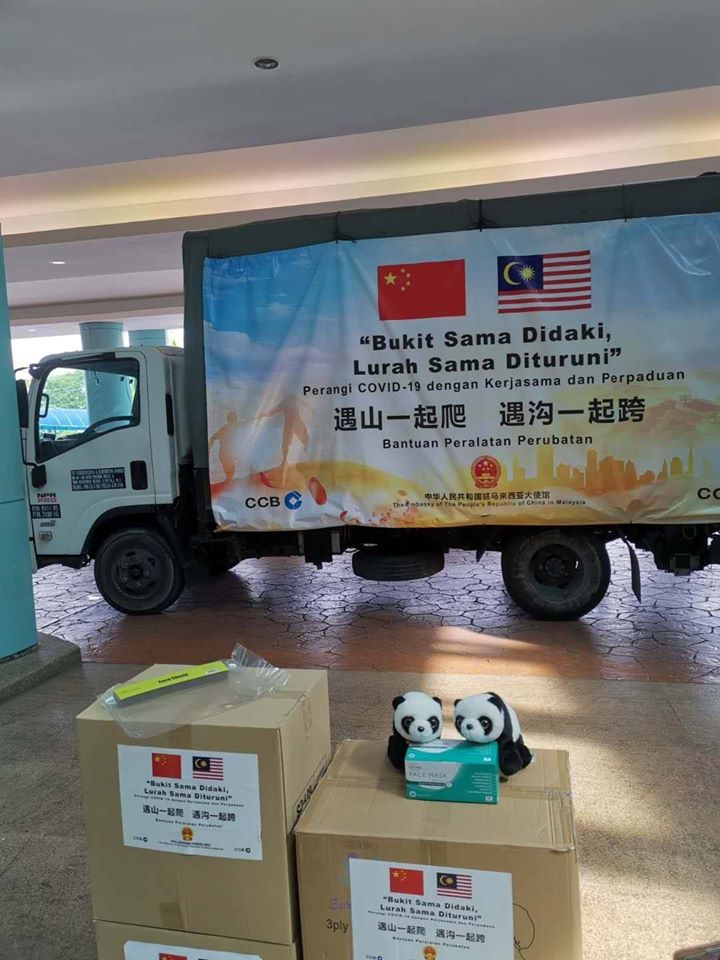 Japan had also lent warm support to China in its battle against the outbreak.
Globally, companies are helping countries by reducing prices on items purchased in bulk by hospitals such as ventilators and personal protective equipment (PPE). Additionally, some governments are giving their citizens discounts on rents, water and electricity bills, as well as loan deferment in mortgages and hire purchases to help individuals and businesses tide over the difficult times.
Even artistes and celebrities are donating food and supplies to countries that need them the most. On 29 March, British pop legend Elton John pulled double duty as host and performer in hosting the iHeart Living Room Concert for America, an effort to raise funds to fight the coronavirus pandemic. Among the quarantined stars who joined to perform in their own homes were Alicia Keys, Mariah Carey, Camila Cabello, Dave Grohl of Foo Fighters, Billie Eilish, Backstreet Boys, Billie Joe Armstrong of Green Day, Tim McGraw and many more. The concert has raised nearly $8 million for COVID-19 relief efforts from viewers around the world.
For the greater good, Alibaba founder Jack Ma has come forward to donate masks and protective suits to countries like Africa, Indonesia, Malaysia, the Philippines and Thailand.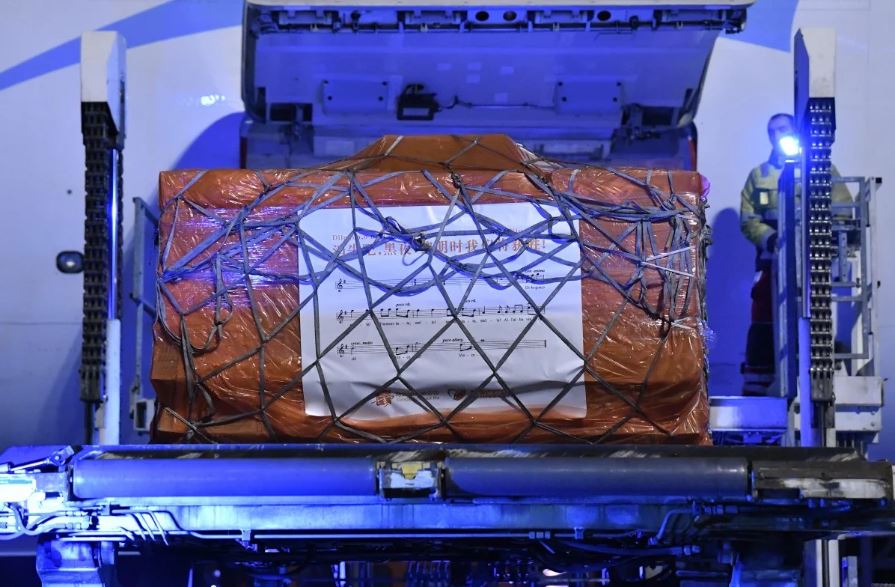 With Italy's health system under severe pressure from the COVID-19 outbreak, help is being flown in from China in the form of specialist doctors and medical equipment.
These doctors bring with them first-hand experience of dealing with the coronavirus, having previously helped manage the outbreak from China's Hubei province.
Tang Menglin, head nurse of the Pediatric Section at the intensive care unit (ICU) of West China Hospital told China Global Television Network, "When the outbreak happened, I got my luggage ready. I did not make it as part of the batch sent to Wuhan, but I'm now more ready than ever to help."
A team of top Chinese doctors landed in Rome on 12 March as part of China's effort to help Italy tackle the country's escalating Coronavirus outbreak.
Vice Foreign Minister Ma Zhaoxu said China is also providing many countries such as South Korea, Iraq, Cambodia, Laos, Myanmar and Sri Lanka necessary assistance to help them weather through these difficult times.
As the virus knows no borders, the worst of times have certainly revealed the best in people. We are seeing how this has brought nations together and how humanity can offer the most beautiful moments through this pandemic.
In the spirit of unity during these trying times, we at Sunway are doing our part to #FlattenTheCurve.
Sunway Malls remains partially open to serve the community in terms of daily essentials supply.  Sunway Malls collectively offered seven supermarkets, 23 pharmaceutical and healthcare outlets, 19 convenience stores, 23 service centres and 107 F&B outlets, all of which operate from 10am to 8pm daily.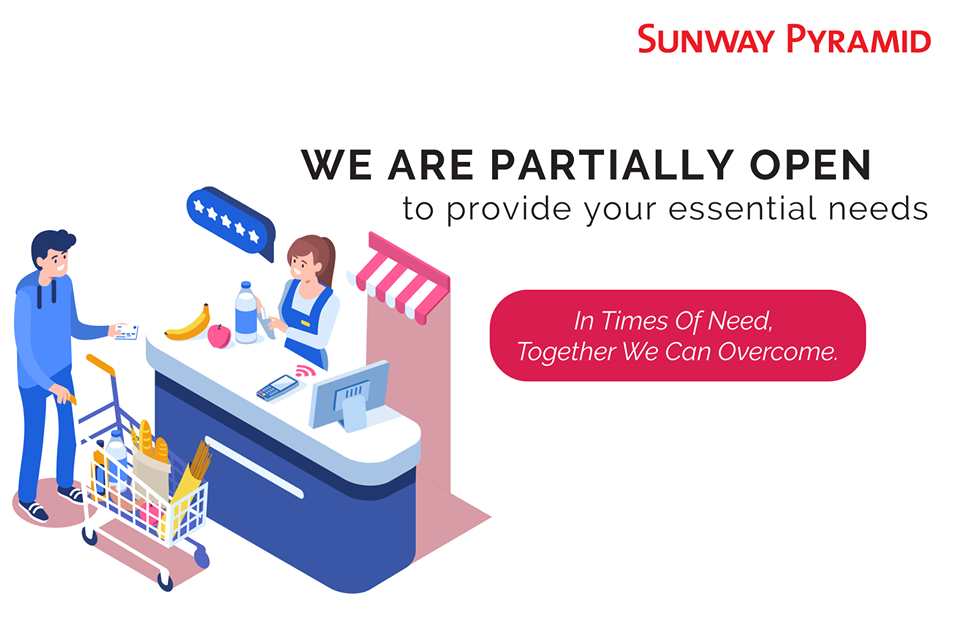 Sunway Malls has granted RM20 million rent-free to all non-essential retailers across its seven malls for the MCO period to help tenants weather through this difficult time.
Sunway Malls has banded together to purchase boxes of prepared food from various F&B operators within their malls for community affected by the MCO. Amongst the non-governmental organisations and government bodies receiving the packed food are communities in Subang Jaya identified by Lions Club and Subang Jaya Municipal Council, Yayasan Chow Kit in the city, communities in Cheras identified by What A Waste, communities identified by Seberang Jaya state assemblyman in Penang and Yayasan Kebajikan Suria Permas in Johor Bahru.
Sunway hospitals remain open and serves patients as usual, limiting visitors and allowing only one guardian during clinic consultations.
Sunway's healthcare arm has been in close contact­­ with the Health Ministry and University Malaya Medical Centre (UMMC) to help decant their non-Covid-19 cases so that the Government facilities can focus on managing confirmed Covid-19 cases.
Sunway's healthcare arm will also be setting aside 100 beds across both Sunway Medical Centre and Sunway Medical Centre Velocity as well as a budget of up to RM12mil to cover the cost of subsidising treatment for these public patients from government and UMMC hospitals. 
Sunway hotels operations in Malaysia remain open with limited access to services and facilities for current in-house guests only. In addition, Sunway hotels will not be accepting new room reservations and/or check-in and all Sunway Hotel's restaurants, lounges and bars will be closed during the MCO period.
Sunway Group has donated RM1 million to the Government's COVID-19 fund to minimise the burden of those who are directly affected by the COVID-19 outbreak, specifically, the unemployed COVID-19 patients and those under quarantine.
The sacrifices we are making during this time, from putting business operations to a halt, to cancelling of gatherings and social distancing will not be in vain as we are all doing what we can to curb the spread and flatten the curve of this pandemic.
We need to see beyond colour, race and creed to offer unconditional support, love and motivation to those who have been affected. Let's unite, fight on and help heal Malaysia, as well as the world.
We are all in this together.
< Previous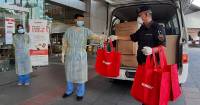 #KitaJagaKita: You Don't Have to be Rich to Make a Difference
Next >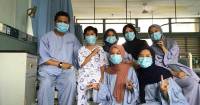 The Cape of Good Hope