The Inner Workings of ESG at Sunway
6
-min read
ESG is not just another "buzzword" at Sunway. It is distilled into the Environmental, Social and Governance (ESG) compliance framework that seeks to communicate the company's sustainability strategy and vision towards creating long-term value for investors and other stakeholders. Sustainability indices rate and rank companies based on ESG reporting.
Adopting best practices for ESG reporting also drives sustainability efforts through risk management and mitigation in preparation for all eventualities of the corporate world. However, despite the lofty goals of ESG to advance the 17 United Nations Sustainable Development Goals (UN-SDGs), there are many factors in the backend that are unseen in the public eye.
We sat down with Jacqueline Wong, who leads the Group's Sustainability Department, as she discusses the finer details of Sunway's sustainability agenda in regards to the ESG Criteria and the UN-SDGs – and what are the steps that make the sustainability aspect of Sunway run like clockwork.
1. As ESG gains traction, numerous companies are starting to incorporate the Disclosure and Compliance Framework. Hence, what is the role of Sunway Group Sustainability Department?
On 25 September 2015, Malaysia alongside 192 member states worldwide adopted the 17 United Nations Sustainable Development Goals (UN-SDGs) as part of the 2030 Agenda for Sustainable Development. The Agenda calls for a global commitment towards a more sustainable, resilient and inclusive development with the 17 UN-SDGS over the next 15 years.
At Sunway, we have always prioritised sustainability since the inception of the Group in 1974. Deeply rooted in the core values, vision and mission of Sunway, the concept of sustainability has always driven our goals and strategic direction. ESG is an effective tool and a means to achieve the SDGs. As such, we have aligned our material ESG issues to the SDGs.
The Sunway Group Sustainability Department (GSD) was established in 2017 to further advance Sunway's commitment to the sustainable development agenda. Prior to the establishment of the department, a Sunway Smart and Sustainable City taskforce led the Group's sustainability framework development. In recognition of the taskforce's importance in addressing sustainability matters, the management immediately set up the Sustainability Department which began with a single headcount that has since expanded to its current team of four.
GSD provides Sunway Group's Board Sustainability Committee (BSC) with information and data to make informed decisions when integrating the Group's sustainability strategies into business operations and implementing initiatives towards achieving the Group's sustainability goals.
The team oversees and monitors sustainability trends, governance and reporting besides overseeing key sustainability risks and opportunities, stakeholder engagement as well as materiality assessment.
GSD also chairs the Sustainability Committee (SC) and communicates the Group's sustainability direction to the SC, which comprises the business divisions' heads of department and line managers responsible for ESG performances.
2. Sunway is a diverse conglomerate with 13 business divisions operating across 50 locations, primarily across the Asian region. Who drives the Group's Sustainability agenda?
In 2020, Sunway Berhad Board of Directors (BOD) set up a Board Sustainability Committee (BSC), comprising four directors, to oversee the Group's sustainability strategy and issues while integrating sustainability risks into our overall risk management. The Committee reviews, supervises and manages materials that are ESG-related as well as, progress and scorecard to advance the Group's sustainability leadership.
To further strengthen our sustainability strategy, the Committee is supported by the GSD and the Jeffrey Sachs Center on Sustainable Development (JSC), which acts as the Advisory Panel to the Committee. The JSC also supports the GSD with findings from their academic research.
This structure serves as the overarching sustainability management framework for the Group as the Committee identifies and advises on key ESG elements in our operations and their relationship to business performance. The Committee also ensures every business division is held accountable for its contribution to Sunway's sustainability plan as we seek to develop evidence-based goals for continued progress. The Committee meets at least twice a year to review Sunway's sustainability strategy and plans.
3. There are many different frameworks, each requiring hundreds of disclosures. How do you go about gathering data and information for purposes of disclosure? What are the challenges?
Indeed, there are many different frameworks that require hundreds of disclosures as well as sub-disclosures.
Taking FTSE4Good Bursa Malaysia Index Series for example, which Sunway has been a constituent of for six consecutive years since 2014, we disclose ESG issues that have high, medium and low risk exposures to the respective business segments within the Group.
Under FTSE4Good, there is a total of 662 sub-disclosures or indicators under the three pillars of Environmental, Social and Governance, which require at least three years' worth of data for submission. And based on each indicator, GSD then collects and filters the data for each of Sunway's 13 business divisions across our three-public listed companies – Sunway Berhad, Sunway REIT, and Sunway Construction Group Berhad. GSD's role is to be able to synthesis and integrate all the information that we have acquired. Last year we managed to attain our most impressive disclosure rate of 78% or 517 indicators, an 8% increase from 2019 and 47% increase from 2018.
The same process is applicable to all sustainability frameworks that we are a constituent of including the Morgan Stanley Capital International (MSCI) ESG Rating and S&P Global ESG Scores.
In 2015 when we first began our data collection journey, we started by collecting the most commonly available environmental data which include energy consumption, water consumption and waste generated from our properties located within Sunway City Kuala Lumpur (SCKL). The initial stage proved to be very tedious as a lot of data and information needed to be collected and subsequently interpreted for the purposes of disclosure. Data collection was disclosure-driven as we sought to identify the gaps in terms of meeting disclosure requirements or even where there is a lack of data.
We have since enhanced the completeness of data by extending the database to operations beyond SCKL and investment properties throughout the country. The database and system have become more established and subsequent progressions have been made effortless. With the data we acquired and interpreted, we established a set of five goals complete with 19 key targets against which we benchmark our yearly performance. Our focus now is to address the gaps between our key targets and actual performances rather than the gaps of disclosure itself.
The most challenging part about data collection is the consolidation process across a conglomerate as diverse and as large as Sunway, all while ensuring integrity of data is maintained. However, once the data has been interpreted, there is much that we can do with that information while preparing ourselves better for future potential risks.
4. How do you ensure integrity of your data? Are they audited?
Today, we have extended our data collection to cover all our businesses within the Group. Working closely with Sunway's IT Services and Support Centre, we managed to automate our data collection to improve the quality of data that is being compiled.
The independent assurance statement issued by SIRIM QAS for the Sunway Berhad Sustainability Report 2020 marks a huge milestone for Sunway as it demonstrates the vast progress we have made in our ESG reporting. In 2020, we also won GOLD in the category of Asia's Best Sustainability Reporting (Digital) in the regional Asia Sustainability Reporting Awards.
5. Comprehensive disclosures do not necessarily mean one is on the right track and advancing the SDGs or ESG agendas. How does the Group ensures alignment with its goals and targets?
There are three key dimensions within the ESG landscape – the goals, the reporting framework and the sustainability indices. We analyse our data trends to check if the Group is on track to contribute meaningfully to the UN-SDGs and if we are aligned to our national goals.
For example, to "ensure access to affordable, reliable, sustainable and modern energy for all" as per UN-SDG 7, we will need to promote investment in energy infrastructure and clean energy technology. Meanwhile, the Malaysian government has set a target to achieve 31% of renewable energy target in its installed capacity in 2025.
In line with these international and national goals, Sunway decided to set a goal of achieving 25% of energy consumed to be from renewable sources by 2030. To achieve this goal, we have installed solar panels on our rooftops where space is available such as our flagship Sunway Pyramid Mall in Sunway City Kuala Lumpur.
We will continue to identify areas where we can improve energy efficiency in our effort to build sustainable cities.
< Previous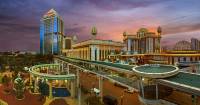 What is Urban Mobility and Planning?
Next >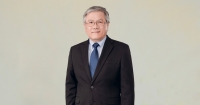 GIC-Sunway Partnership to Elevate Healthcare Services in the Region