How Does Good Corporate Governance Empower Corporations to Flourish?
6
-min read
"Corporate governance" – once overlooked – has quickly risen as the buzzword in recent years.

Across the globe, heated debates are taking place on the necessity of a regulatory reform to ensure the soundness of the financial sector, as well as the governance of all public-listed companies.
Business leaders, policymakers and antitrust experts are, unsurprisingly, still struggling to find a consensus on what constitutes good corporate governance. Regardless of the school of thoughts they are in, many has begun to come around to echo this common sentiment: that good corporate governance should not only premise on companies' obligations to enhance economic prosperity and protect the rights of shareholders, but to serve all stakeholders from employees to communities.
The doctrine of good corporate governance
This is not a novel doctrine. In the early 1980s, Ira Millstein, the godfather of the corporate governance movement, authored a "Statement on Corporate Responsibility" in which he asserted that companies have larger obligations to society that go beyond profits.
Millstein's belief has commanded broad boardroom attention, both then and today. After all, it taps into and articulates the very core of governance: that it is not set in place to suppress innovation or even deny a company's value. On the contrary, the very purpose of governance is to, in a measured way, empower the industries to grow and flourish. Regulatory scrutiny insures that businesses are conducted in compliance with the laws and values of the societies in which they operate, which will in turn strengthen corporate accountability and restore public faith in corporate integrity.
By calling companies to account, we can reshape the way they run, the flow of investment capital, the strategies for growth, and the people to whom the spoils of efficiency go. The status quo of corporate giants and monopolies can be thus challenged to make space for competition on fairer grounds. Power abuse, reckless manoeuvres and corporate greed shall flee in the light of transparent and equitable operations. And, perhaps, there may finally be hope for us to remedy the grotesque level of income and wealth inequality that exists in many regions, including our own.
MSWG offers practical governance guidance
In view of this, the most crucial question to ask today is not what constitutes good corporate governance. But rather, how do we make sure that the illustration above is not merely grand empty assurances; that it is truly meaningful and feasible? Because talk is cheap.
The Minority Shareholders Watch Group (MSWG) may hold part of the answer. Notable for the MSWG-ASEAN Corporate Governance Awards it hosts annually in recognition of corporate governance best practices by Malaysian listed companies using the ASEAN Corporate Governance Scorecard assessment, the activist organisation has been a major mover-and-shaker promoting conversations that summon gravity in the local governance realm.
Initiated by the ASEAN Capital Markets Forum, and supported by the Asian Development Bank to establish a common governance framework across the region and to raise ASEAN public-listed companies' profiles within the global investment community, the scorecard adopts the Organisation for Economic Co-operation and Development (OECD) Principles of Corporate Governance as its main benchmark. It covers five areas of the OECD Principles, while adopting two-level scoring to better capture the actual implementation of good corporate governance.
These principles address a number of elemental governance topics, including board composition and leadership, director and CEO responsibilities, management succession planning and compensation of management, shareholder rights and public reporting, while emphasising critical issues of director engagement, independence, accountability and refreshment. The compendium of guidelines offers a promising basis from which boards may recalibrate their approach to corporate governance.
Grabbing the top spots in the Awards this year are Sunway Berhad and Sunway Construction Group Berhad (SunCon), who were named first runners-up in the Industrial Products & Services and Construction categories, respectively. Recognised for our best corporate governance practices, both companies also made the list of the Top 30 companies with best corporate governance disclosures out of the total 866 public-listed companies in Malaysia assessed by MSWG in 2019.
Prioritising governance practices
The awards are no doubt a testament – that Sunway Group is strengthening our businesses through best practices that are in line with our core value of integrity. For one, we believe the destiny of public corporations is closely bound up with the quality of their leadership. To meet the legitimate complexity of modern-day business decision-making, corporations must first redefine their mission, as well as the role of the board, CEO and all management levels.
At Sunway, we affirm the merits of competency-based leadership selection and practise detailed articulation of the board's position. The latter includes the critical nature of the board's responsibility for enterprise risk management and, in particular, compliance oversight. Concurrently, we hold all our subsidiaries accountable to the same ethical standards.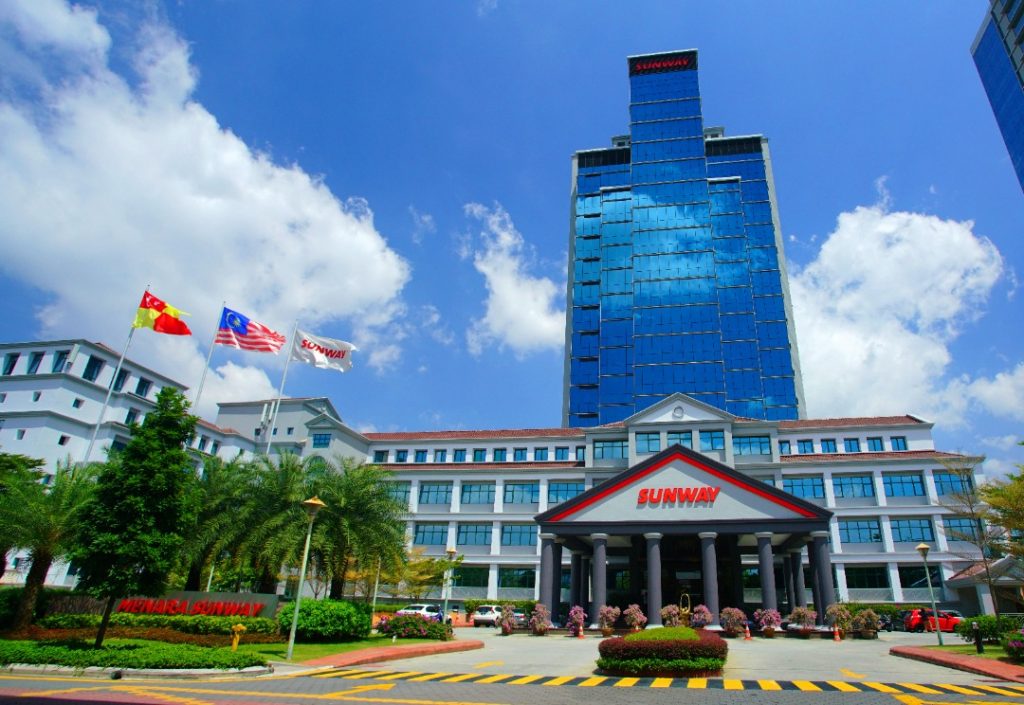 To this end, we have established a Risk Management Committee and a Group Internal Audit Department to review our risk mitigation and internal control framework, as well as to reinforce its effectiveness. All directors and employees are required to adhere to the Code of Conduct and Business Ethics Policy which provides a guideline for actions and behaviours at work, as well as whistleblowing policies that encourage reporting of suspected inappropriate behaviour or misconduct relating to fraud, corrupt practices and abuses involving the Group's resources. For additional transparency, we also take the extra mile to disclose all decisions concerning management remuneration.
Studies have shown that gender diversity on boards brings value in terms of improved performance, better compliance, governance and risk management. At present, we are nurturing our efforts to support diversity standards for governance, starting from the very makeup of our Board.
With recently appointed Datuk Tong Poh Keow onboard, we have fulfilled the 30% representation of woman directors at the board level.
Related: Sunway's board of directors
We understand that it is not sufficient to create corporate governance policies. These policies are only successful if they are treated as seriously as other business practices and are enforced at all levels. The qualified, robust governance team Sunway Group has today reflects our commitment to preserve the virtue of our governance at all costs, which is pivotal in helping the company focus on truly value-added governance regulations, instead of just advocating the conventional wisdom of the moment.
Responsible business for a sustainable future
It is worth noting that this is the second year Sunway Berhad has won the award (2018 and 2019), while SunCon has clinched it for four consecutive years since 2016.
Prior to the win, all the three Sunway public-listed companies have also retained a firm stake in the FTSE4Good Bursa Malaysia Index, demonstrating our strong Environmental, Social and Governance (ESG) best practices.
"At Sunway, corporate governance goes beyond regulations and compliance. We view it as the foundation for sustained competitive advantage that strengthens our business as well as management of sustainability-related risks. It is how we continue to deliver exceptional value to our stakeholders. We are honoured to have received the award and would like to express our gratitude to MSWG for the recognition," said Sunway Berhad president Tan Sri Dato' Chew Chee Kin.
Sunway Construction Group managing director Chung Soo Kiong added, "SunCon continues to uphold high standards of transparency, accountability and integrity in managing our Group's business, as evident in our fourth consecutive year of winning since our listing in 2015. We remain committed to effectively managing risks and providing clear leadership and vision to our people in the pursuit of service excellence for our clients."
< Previous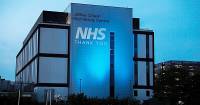 "We're in it for the long haul" The Cambridge institute taking on COVID-19
Next >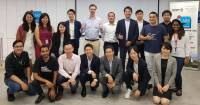 Giving Start-ups a Foothold: iLabs and JETRO's Partnership for Innovation