Just Stay at Home with These Activities
4
-min read
During this Movement Control Order period, you may be wondering what you can do to keep yourself entertained (on top of work of course!)

We've compiled a list of things to do to keep yourself occupied for however long it takes until business continues as usual.
The coronavirus (COVID-19) is currently affecting more than 150 countries worldwide and confining nearly 1 billion people to their homes, at the time of writing. During this difficult time, it is important that we support one another with additional love and understanding.
We cannot thank the essential services workforce enough for their sacrifice in the battle against COVID-19, but we can show them our appreciation by simply staying at home. After all, they stayed at work for us, so we SHOULD stay at home for them!
Staying at home may be difficult and frustrating, but there are things that you can do to make it easier.
Spring Cleaning
As tiresome as spring cleaning can be, it actually improves our health, our mood, and the air quality of our home. With the current pandemic, there's no better time to spring clean.
In preventing the COVID-19 spread, here are some tips by the US Centers for Disease Control and Prevention (CDC):
Clean first, disinfect later.
Prioritise high-touch areas first before moving into the rest of the house (high-touch areas such as door knobs, light switches, tables, and cell phones)
Bleach sprays most effective for non-porous surfaces made of metal, glass, and wood.
So let's start cleaning better!
Tour museums and galleries!
Art and culture lovers, you can now visit world-famous museums and galleries from the comfort of your own home!
Google introduced Google Arts & Culture to provide public access to the collections of some of the world's most well-known art museums. You can check out Google Arts & Culture 10 Top Museums.
Here's another list of museums, which includes The Louvre, The Vatican and others!
Attend a concert
Virtually, that is!
Some people believe that music makes everything better, and they may be right!
Studies have found that listening to music is a powerful tool for improving overall health and well-being. Musicians are now 'touring' online to boost morale as COVID-19 puts a pause on their live performances. Chris Martin, John Legend and Charlie Puth have already streamed shows to fans last week, but fret not as there are more live streams to come!
Host group video calls
Thankfully, there are numerous social video calling apps available to help us keep in touch with loved ones (and sanity) while practising social distancing.
You're just a click away from them. Check in on your family and friends to make sure they're okay during this stressful period. You can also host virtual group workouts, movie sessions and even yum cha sessions!
Read to relax
Constantly having to watch, read or listen to news updates about the pandemic can really take an emotional toll on us. Reading is one of the best ways to unwind and relax, so pick up a book or if you prefer to read inspiring short stories, check out our very own Sunway Stories!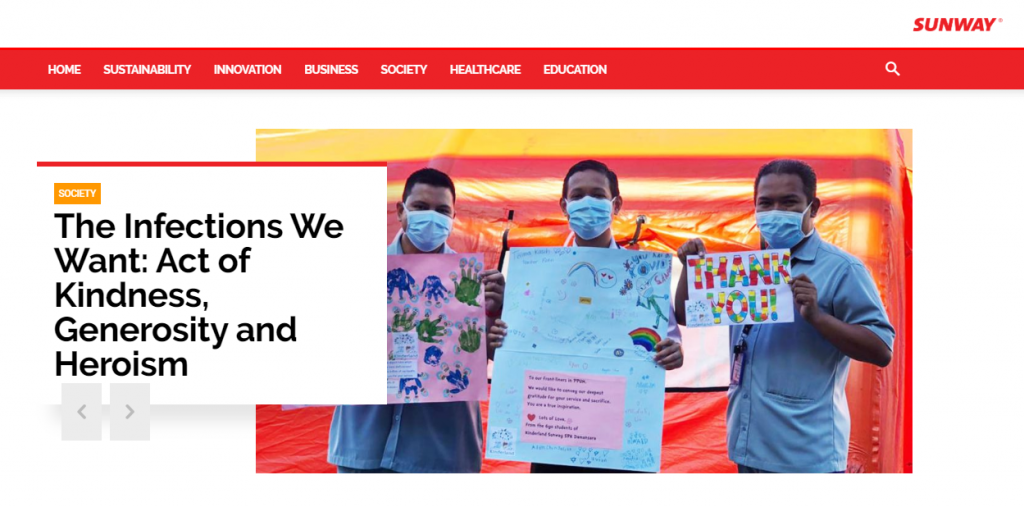 File your income tax early this year!
It's that time of year again!
Even though the Inland Revenue Board (IRB) has extended the income tax submission deadline to 30 June for this year due to the Movement Control Order, there's no reason that we can't get started early. Logon to ezHASIL now!
File your income tax now, with this complete guide by RinggitPlus.
The list of things we can do at home is endless.
Regardless of how we keep ourselves entertained at home, let's all play our part by just a simple act – staying at home. Together, as a nation we can flatten the curve.
We are all in this together.
< Previous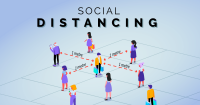 Do Your Part, Stay Apart – Why Flattening the Curve is Important
Next >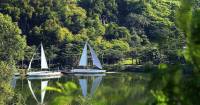 Cities Sleep, Mother Nature Heals

Warning: sort() expects parameter 1 to be array, bool given in /home/swysunway/public_html/stories/wp-content/themes/Avada/single.php on line 555

This article first appeared in Berita Sunway Issue 69