War On Plastic
Malaysia is taking a step forward in reducing single-use plastic. Under the new government policy, there will be no drinking straws and plastic carrier bags by 2030.
6
-min read
Malaysia aims to eliminate single-use plastic by 2030.

The government has implemented many initiatives to address the burgeoning problem of plastic waste.

Leading by example, Sunway has initiated their own green steps toward eliminating single-use plastic.
Plastic. It's everywhere. Durable, lightweight, economical and versatile – it is easy to see why plastic is a popular material for all kinds of products across industries.
But the ubiquity of plastic also means that plastic waste can be found from the highest point on earth on Mount Everest, to the deepest depths of the ocean floor in the Mariana Trench.
Plastic has even left its mark on Earth's geology with the discovery of 'plastiglomerate,' rock hybrids formed by plastic trash fusing with natural materials such as coral, wood, sand and rock.
The problem with plastic
Disposable plastic products like plastic bags, cups and bottles are some of the modern conveniences that are enjoyed for a few minutes but takes more than 400 years to degrade in the environment.
"Rapid mass production of plastic over the last six decades has resulted in 8.3 billion metric tonnes of plastics entering the planet." – Science Advances –
From the 8.3 billion metric tonnes of plastics, 76% have become plastic waste, according to a 2017 study published by international journal Science Advances – the first global analysis of all plastics ever made. More worryingly, only 9% of plastic waste has been recycled and 12% incinerated. The other 79% ends up in the landfill or as litter, which could eventually wind up in the oceans.
The global shift from reusable to single-use products in the last 60 years are mainly to blame for the increased usage of plastic, according to the same study. If nothing changes, an estimated 12 billion metric tonnes of plastic waste will fill up landfills by 2050.
Just like on land, the ocean is not spared of plastic pollution. Researchers estimate that 8.5 million metric tonnes of plastic waste turn up in the sea every year, of which 236,000 tonnes are microplastics – small pieces of disintegrated plastic that are barely visible to the naked eye. Birds, marine life and fish often ingest plastic, mistaking it for food. In fact, more than 90% of the world's sea birds and more than half of the sea turtles globally have been found with plastic trash in their stomachs.
Plastic waste pollution also disrupt natural ecosystems by transporting invasive species of marine creatures to foreign lands. As plastics slowly disintegrate, additives such as phthalates and Bisphenol A (BPA) leach out, adversely affecting hormone function in humans and animals.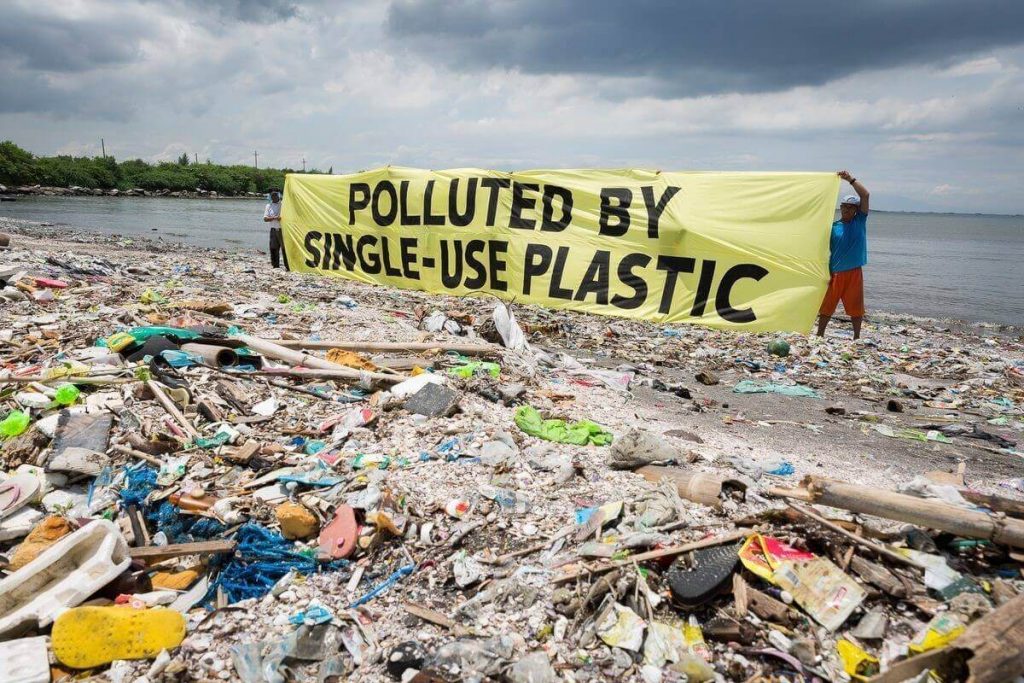 Concerted efforts to reduce plastic
Malaysia is making strides in the race against plastic. The government aims to eliminate single-use plastic by 2030. Effective January 1, 2019 plastic straws have been banned in Selangor, and the Federal Territories of Kuala Lumpur, Putrajaya and Labuan. The Penang state government has also increased the cost of plastic bags to RM0.50 each in a move to discourage the prevalent use of single-use plastic bags. State governments are also expected to implement the 'no straws on default' policy and issue a 'pollution charge' for plastic bags via local councils this year until 2021.
Spearheaded by Yeo Bee Yin, the Minister of Energy, Science, Technology, Environment and Climate Change, these initiatives fall under Phase 1 of Malaysia's 'Roadmap Towards Zero Single-use Plastic 2018-2030.' Launched late last year, the roadmap is a national-level phased approach to address the burgeoning problem of plastic waste.
First steps – stemming plastic imports
Before banning plastic waste imports in January last year, China had imported two-thirds of the world's plastic waste as of 2016. With China's ban, Malaysia became a major destination for the world's recyclable plastic waste. From January to July last year, Malaysia imported 456,000 tonnes of plastic waste from its 10 largest source-countries, a 44% increase compared to the whole of 2017.
But this did not last long. In October last year, Malaysia issued a permanent ban on the import of plastic waste, following an earlier three-month freeze on the issuance of approved permits. As a result of the ban, companies can only import clean plastic trash if they meet the government's new stricter criteria like requiring companies to obtain approval from the Department of Occupational Safety and Health, operate their own factories and submit a list of end-product buyers. Only eight companies in Malaysia currently fully comply with the standard.
To address the issue of plastic waste pollution, the government will also front the research, development and commercialisation of green packaging and biodegradable alternatives for single-use plastics, with plans to facilitate a green financing model for investors.
In the Budget 2019, tax incentives were announced for companies that produce environmentally-friendly plastics based on bio-resin and biopolymer. By 2022, Malaysia hopes to encourage the adoption of biodegradable bags to replace plastic bags.
Under the second phase of the roadmap (2022-2025), the government is considering imposing a pollution levy on plastic manufacturers of plastic bags. According to Yeo, the goal is for green business to contribute to about 1.5% of Malaysia's GDP – or RM60 billion – by 2030.
The need for the circular economy
According to the National Solid Waste Management Department's 2012 report, plastic makes up 13.2% of Malaysia's total household waste; disposable diapers account for another 12.1%. Alarmingly, only 24% of total waste is recycled and 76% is sent to landfills.
Acknowledging the need for alternative waste management solutions, the Housing and Local Government Ministry is currently studying more energy-efficient options like biomass waste management, waste-to-energy, incineration and biodigestion, as it hopes to eventually phase out landfills.
Ultimately, sustainability experts believe there is a necessary shift towards the circular economy to resolve the environmental challenges presented by waste and pollution, and to achieve sustainable development. Unlike the traditional linear economy where products are disposed at the end of its life cycle, the circular economy is an industrial system that is regenerative by design, aimed at eradicating waste systematically by keeping products, components and materials at its highest utility and value.
Conceptos Plasticos – a Columbian-based social enterprise that transforms plastic waste into affordable modular homes – is an example the circular economy can achieve sustainable development.
Sunway Group Founder and Chairman Tan Sri Dr Jeffrey Cheah AO believes that the shift towards the circular economy is possible with the right innovation and invention.
"We are living in an age where technology is transforming the world. I believe that it is now more important than ever not just to raise awareness about sustainability but to also implement policies that promote the sustainable development agenda," said Cheah at the Sustainability Summit Asia in November last year.
Sunway has taken its own green steps toward eliminating single-use plastic and increasing awareness on plastic waste pollution. Its leisure division conducted a recycling event to raise the awareness on recycling to its internal staff and have swapped its single-use plastic storage boxes with more sustainable alternatives. It's also implementing a 'no plastic storage boxes' policy at its cafeteria.
Sunway University ceased the sale of plastic bottles on its campus since July last year as part of its #TheLastStraw campaign. Additionally, water fountain stations have been stored around campus to encourage students to bring their own water bottles. Other initiatives on campus include numerous green campaigns such as the yearly 'GreenThink!,' 'Scrap-the-Styro' and 'Pay for Your Plastic Bag' campaigns.
Companies will do well to consider operating sustainably if they are to not just thrive, but survive.
"Why is sustainability important for Malaysia? Sustainability is not only about saving the world. Sustainable economies and sustainable businesses will be the future for not just Malaysia, but the world. The government and the corporate sector need to be adaptive to this change so that we will be able to compete in a world that really puts a premium on sustainability," Yeo said.
< Previous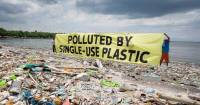 Dangers of Plastic
Next >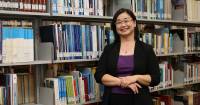 Meet Sharon Kong, finalist for 2019 Dedicated Teacher Awards by the Cambridge University Press

Warning: sort() expects parameter 1 to be array, bool given in /home/swysunway/public_html/stories/wp-content/themes/Avada/single.php on line 555

This article first appeared in Berita Sunway Issue 64