Dangers of Plastic
2
-min read
Plastic wastes have filled our lands and polluted our oceans.

Malaysia is the largest importer of plastic trash with the average Malaysian using 300 plastic shopping bags a year. Asian countries make up some of the world's top 20 polluters.
Plastic has been found in both extremes of the world:
1) HIGHEST POINT ON EARTH, MOUNT EVEREST
8,848m above sea level
25 tonnes of trash cleared in 2017.
Plastic in Landfills
One-third of all plastic waste ends up in soil or freshwater
Harmful chemicals in plastic can be absorbed by human bodies and disrupt hormone function
2) DEEPEST POINT ON EARTH, MARIANA TRENCH
10,898m below sea level
More than 1,000 pieces of macroplastic, 89% were single-use products
Plastic in the Ocean
• Estimated 8 million metric tonnes of plastic end up in the oceans every year
• Amount of plastic in the ocean expected to triple between years 2015 to 2025
• By 2050, amount of plastic will be more than fish
Plastic takes 400 years to degrade
Estimated total of 400 billion metric tonnes produced since 1950s
6.3 billion has become waste
Only 9% of plastics in the world have been recycled
79% is in landfills or litter
Malaysia – Largest Importer of Plastic Trash
The average Malaysian uses 300 plastic shopping bags a year
In Denmark, the average citizen uses 4 plastic bags a year
Asia – 11 countries are among the world's top 20 polluters
< Previous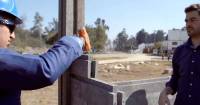 Giving New Life to Old Plastics
Next >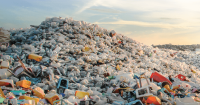 War On Plastic

Warning: sort() expects parameter 1 to be array, bool given in /home/swysunway/public_html/stories/wp-content/themes/Avada/single.php on line 555

This article first appeared in Berita Sunway Issue 64