Who Cares, Wins. On the Back of a Strong Year
7
-min read
Sunway finds ways to adapt and stay resilient, especially during these unprecedented times, to continuously advance our commitment to nation-building and the United Nations Sustainable Development Goals (UN-SDGs).

Our initiatives across the board have garnered a host of highly coveted awards throughout 2021.
A sustainability strategy is central to establishing a set of sound guiding principles for an organisation. The environmental, social, and governance (ESG) framework is one of the most widely adopted practices worldwide to keep a corporation on track and thrive into the future.
Though ESG practices will undoubtedly continue to evolve, Sunway has witnessed the advantages of adopting ESG across its business divisions, underscored by the various accolades the Group took home throughout 2021.
We proudly conclude the year with a list of recognitions under Sunway's belt in 2021, categorised under three pillars: corporate social responsibility (CSR), employer branding, and sustainability which includes sustainability reporting.
Corporate Social Responsibility (CSR)
Sustainability and CSR Malaysia Award: Company of the Year
As a conglomerate that lives by the phrase "Doing Well by Doing Good", winning the prestigious Company of the Year in Multi-Disciplinary Business Portfolio Group at the Sustainability and CSR Malaysia Awards 2021 was the cherry on top in this area of CSR for Sunway.
iProperty Development Excellence Awards 2021: Community CSR Award
At this year's iProperty Development Excellence Awards (iDEA), Sunway Group was among the newly introduced Community CSR Award winners, recognising developers who exhibited exemplary leadership during the COVID-19 pandemic.
The Edge Billion Ringgit Club 2021: Best Corporate Responsibility Initiatives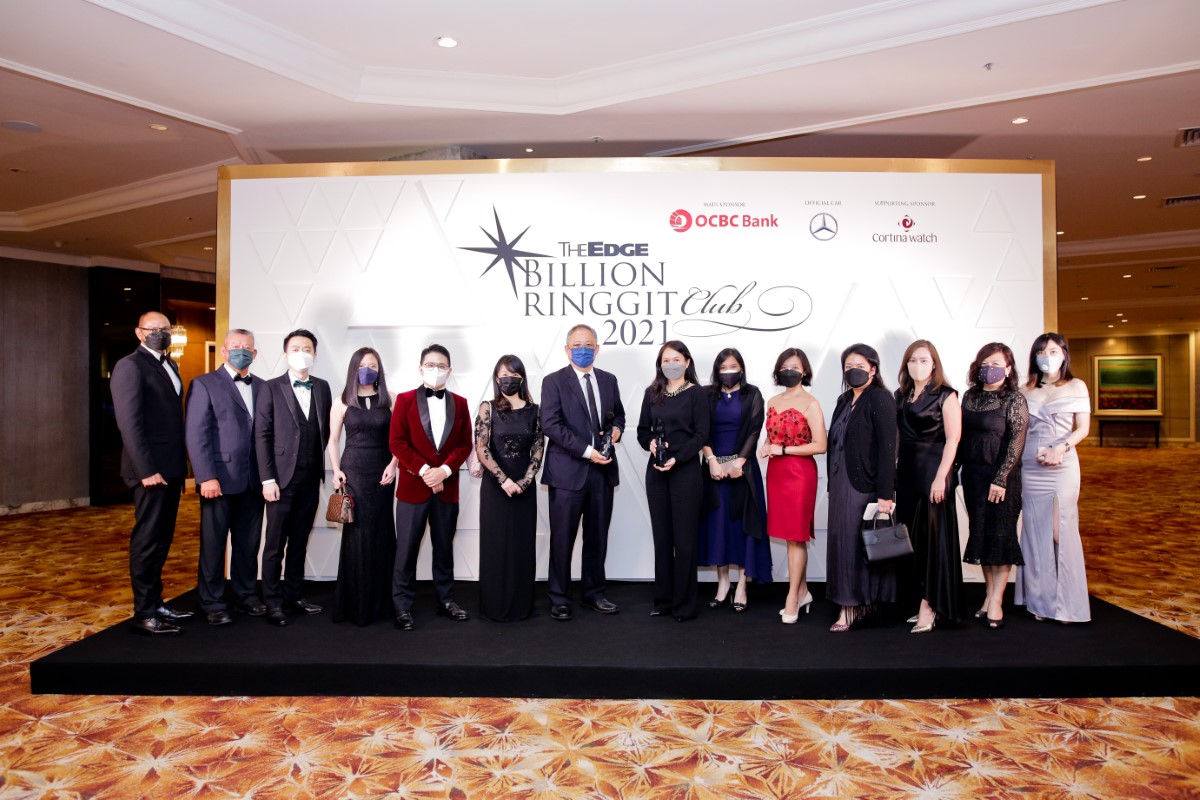 The Edge Billion Ringgit Club (BRC) honours the nation's top responsible organisations and best-performing listed companies with a market capitalisation of more than RM1 billion.
In addition to profitability, Sunway has also placed a huge emphasis on giving back to society. This has not gone unnoticed, with Sunway walking away with the "Best Corporate Responsibility Initiatives" award, the Group's third from BBC since 2015.
75th Anniversary Celebration of the Department of Social Welfare Malaysia
Sunway has always focused on delivering education, healthcare, and enriching communities. But with the COVID-19 exacerbating many of these avenues, we stepped up to fill the gap in these areas – helping our fellow Malaysians and frontline workers combat COVID-19 and alleviating the hardships of those most impacted by the pandemic. Recognising Sunway's social impact, the Group was bestowed a prestigious recognition from the Department of Social Welfare Malaysia at its 75th Anniversary Celebration.
"We are humbled by the recognition, and this award goes to our team at Sunway who is working tirelessly to not only innovate long-term solutions for the world's most pressing challenges every day but also dedicated to reaching out to those who need it the most at every step of the way." – Tan Sri Sir Jeffrey Cheah, Founder and chairman of Sunway Group
Employer Branding
Deloitte Malaysia's Best Managed Companies
Demonstrating stellar performance as a leader in a host of industries, Sunway shines as the only Malaysian conglomerate to clinch Malaysia's Best Managed Companies 2021 by global consulting firm Deloitte.
Among the four inaugural winners, Sunway was recognised for its efforts in demonstrating resilience and the ability to respond, reinvent, and recover amidst the pandemic.
MSWG – ASEAN Corporate Governance Award 2020: Industry Excellence
Sunway Berhad, Sunway Real Estate Investment Trust (REIT), and Sunway Construction Group Berhad (SunCon) took home an award each at the Minority Shareholders Watch Group MSWG-ASEAN Corporate Governance Awards 2020.
Sunway Berhad has been a recipient of the MSWG-ASEAN awards since 2018, and SunCon since 2016, bringing the total amount of accolades won from this awards ceremony to five.
Randstad Malaysia's Top 10 Most Attractive Employers in Malaysia 2021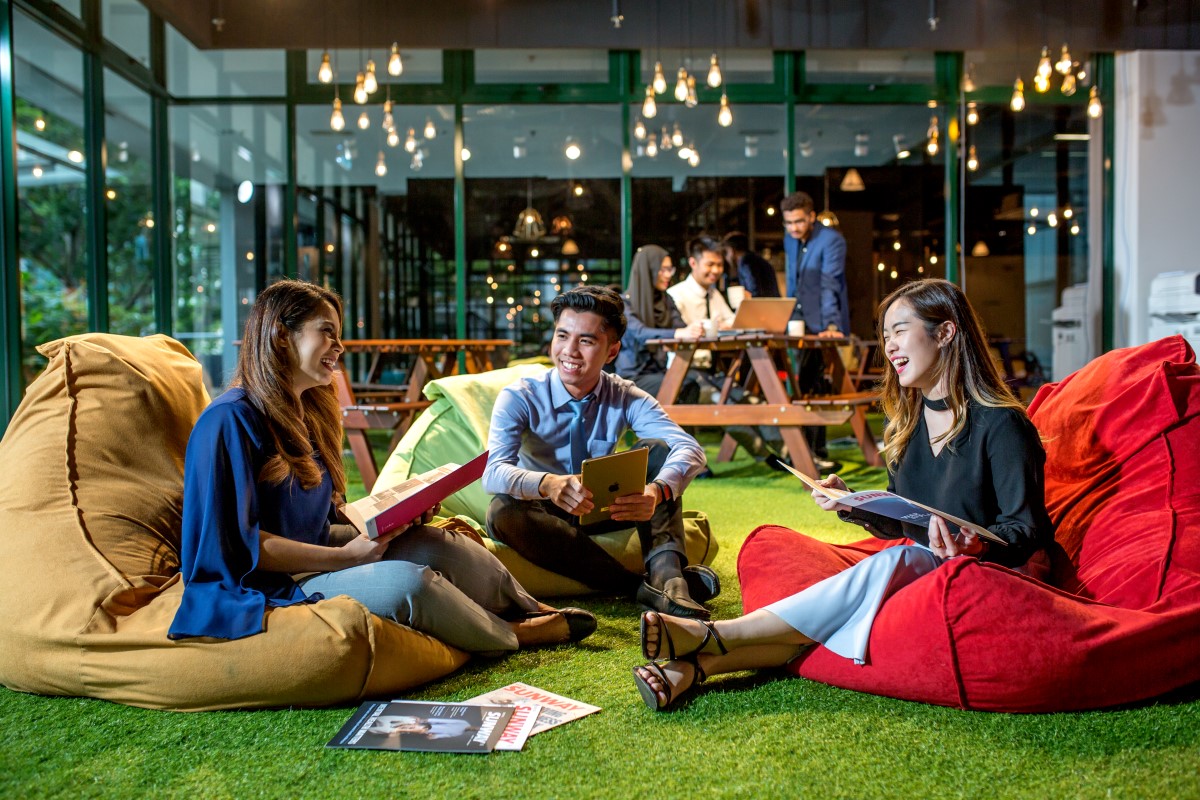 Sunway Group ranked in eighth on Randstad Malaysia's list of most attractive employers to work for in Malaysia for 2021.
As the only local private sector company to break into the top 10, Sunway made it to the top of the list out of 75 other commercial companies ranking alongside some of the most prominent global brands including Deloitte, Hewlett Packard, IBM, Nestlé and Samsung.
Graduates' Choice Award 2021/2022
Sunway has worked tirelessly to create a healthy and conducive work environment. Following the various initiatives implemented to support the wellbeing of its people, the Group amassed the highest number of awards with eight recognitions at Talentbank's Graduates' Choice Award (GCA) 2021/2022, as voted by university students nationwide.
Among the divisions that emerged champions in their respective categories were Sunway Education Group, Sunway Lagoon Theme Park, Sunway Property, and Facilities Management.
Top 100 Sustainable Employers
Sunway's implementation of sustainable practices across its business divisions has also contributed to its recognition as one of the top employers nationwide, awarded by the Sustainable Employer Research Centre. The honour was awarded upon assessing the Group's ESG preparedness, ranking Sunway the second most sustainable employer out of 930 nominees.
SUSTAINABILITY
Low Carbon Cities 2030 Challenge: Diamond Recognition
Following Sunway City Kuala Lumpur's (SCKL) success in reducing greenhouse gas emissions by 1.19% since 2018 through efficient energy and waste management, SCKL received Diamond Recognition from the Subang Jaya City Council (MBSJ) at this year's Low Carbon City Awards.
"The awards received are testament that we are on the right track in our sustainability efforts. We have aligned our material ESG priorities to the United Nations Sustainable Development Goals (UN-SDGs) as part of our strategy for Sunway Group's long-term success. Our task now is to work harder and go the extra mile with innovations for enduring solutions to the world's biggest challenges." – Ong Pang Yen, Executive director of chairman's office
Sustainable Business Awards 2020/2021
Bringing sustainability to the forefront, Sunway bagged four awards at the Sustainable Business Awards (SBA) Malaysia 2020/2021 by coming out tops in the categories of "Sustainability Strategy" and "Energy Management", and receiving the Significant Achievement award in the categories of "Climate Change & Emissions" and "UN Sustainable Development Goals".
In hopes to spread best practices and inspire others, these wins solidify the Group's commitment to best ESG practices, aligned with the UN-SDGs throughout all of Sunway's 13 business units.
ARC Awards International: Best Sustainability Report Asia/Pacific Category
Sunway Group, through Sunway Berhad, Sunway REIT, and SunCon, has earned its place alongside global institutions by winning one gold and two bronzes at the 35th ARC International Awards, one of the largest annual report competitions in the world.
These multiple accomplishments underscore Sunway's commitment to upholding excellence through high standards of reporting and disclosure.
Asia's Sustainability Reporting Awards
At the 6th Asia Sustainability Reporting Awards (ASRA), Sunway Group emerged as the only Malaysian conglomerate to come out tops, clinching two awards at the event.
In the past year, both Sunway Berhad and Sunway REIT have demonstrated exceptional leadership in transparent reporting of its sustainability performance and reflecting its readiness for a resilient future.
"These accolades and recognitions reflect our commitment to adopting the environmental, social and governance (ESG) measures. These measures are now more important than ever for any company to thrive in the present, as well as the future. In 2022, we will continue to mobilise talent and resources in efficient and innovative ways to achieve our ESG goals," says Tan Sri Chew Chee Kin, president of Sunway Group.
< Previous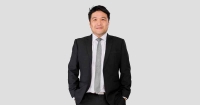 The Playbook on Cybersecurity
Next >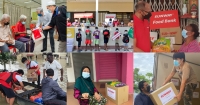 2021 in Review – Doing Well by Doing Good