An Opportunity To Deliver Sustainable Impact
2
-min read
Tan Sri Dato' Sri Dr Jeffrey Cheah AO sums his message by urging stakeholders to practice humility by listening to customers, understand their feelings and frustrations.
Today, in a world where our competitors are only a click of the button away, our customers and stakeholders, both internally – our people, and other business units – and externally – clients, investors, suppliers, authorities, the media and the community – will determine our brand and our fate as an organisation.
Forget about your competitors, just focus on your customers and serve them well.
This simple, yet powerful statement was made by Jack Ma, Founder and Executive Chairman of Alibaba Group, one of the biggest e-commerce companies in the world.
The concept of excellent customer service is not new; it is a philosophy that I have lived by for over 40 years. Treating the customer right is one of the principles that has brought Sunway to where it is today, and which will take us to where we want to be in the years ahead.
In my conversations with some of you, you have shared with me your worries about customer complaints. You may find customer complaints frustrating or the threat of the complaints going public somewhat scary. While it may be easier to get on with your work and hope for the best, I would like to propose that we shift our mindset.
How Do We Do This? Let The Sunway Core Values Guides Us.
Humility:
We need to put ourselves in the shoes of our customers and practise humility. We should listen to them, understand their feelings and frustrations and demonstrate that we share their concerns. In fact, go further, and consider the issue from their point of view. Only then can we provide our customers the best products and our sincere services.
Our customers are wise – they can see where we have gone the extra mile for them. And in turn, they will demonstrate their appreciation in their continued relationship with us.
Being humble also allows us to learn from others as we progress.
Integrity:
Customers complain because they still have hope in us and believe in our ability to do better. They show us where we can improve and where the opportunities are for growth. By practising integrity, we take accountability for solving their problems and show that we want to do right by them.
Excellence:
An interesting way to think about customer complaints is to see it as a free survey. This is an opportunity to pursue our core value of excellence, and learn what we are doing wrong and start doing it right. By providing a solution to their problems, and adding value to our services, we will build customers' trust in our brand.
Over time, customer trust becomes customer loyalty. In this era of social media, satisfied customers are more likely to share their thoughts with friends and families, making this an opportunity to reach a larger audience who will one day be our customers as well.
Personally, I always welcome and value feedback from our customers, associates, colleagues and friends about our products and services. Do not forget that all this is good for Sunway revenues as well. Research has shown that increasing the number of returning customers by 5% each year increases a corporation's profits by 25% to 95%. Spending time and resources to find new customers simply costs more than keeping a good customer happy.
We must stay true to our three core values in everything we do. Thank you for flying the Sunway flag proudly.
< Previous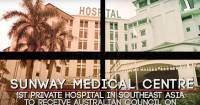 Building A Smart And Sustainable Future
Next >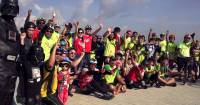 Re-cycling For Mother Nature

Warning: sort() expects parameter 1 to be array, bool given in /home/swysunway/public_html/stories/wp-content/themes/Avada/single.php on line 555

This article first appeared in Berita Sunway Issue 60