An Oxford Sojourn
Tan Sri Jeffrey Cheah Distinguished Professor at Sunway University Professor Jarlath Ronayne recalls his four-week residency at prestigious Brasenose College, in the University of Oxford, following his selection as the first Jeffrey Cheah Scholar last year
2
-min read
He was recognised at the Brasenose College as the "Cheah Scholar" and his coming into residence was welcomed with warmth.
Whenever the University of Oxford itself is the subject of a story, it is usually the domed Radcliffe Camera – a vaulted room that today serves as a splendid Bodleian reading room – that is used to represent it, much in the way the Eiffel Tower is used to represent Paris.
Around Radcliffe Square are two Colleges – All Souls College and Brasenose College, founded in 1438 and 1509 respectively.
In 2015, Tan Sri Dato' Seri Dr. Jeffrey Cheah signed a perpetual agreement with the Principal and Fellows of Brasenose College whereby two Fellows of the College, who are University Professors, are named Jeffrey Cheah Professorial Fellows and are required to visit Sunway for one week each year.
Besides the establishment of the Jeffrey Cheah Professorial Fellowships, a Jeffrey Cheah Scholar-in-Residence programme was established whereby two members of academic staff or senior postgraduates could study or engage in research and other scholarly activities in Oxford for four weeks while residing in Brasenose.
In 2016, I was very fortunate to be chosen as the first Jeffrey Cheah Scholar at Brasenose College, being in Residence from 5th September until 5th October 2016. The purpose was to complete my research for my book on the appointment of the first Catholic Provost of Trinity College, Dublin in 400 years.
A Welcoming Community
I arrived in Brasenose on a very warm September day and took up residence in Old Quad, which dates from the Foundation. I was warmly welcomed by the Principal John Bowers QC and 'inducted' into the College by Dr Liz Miller and her amazing staff in the Development Office.
When coming into residence there is an immediate feeling of being in a welcoming community. Referring to me informally as the 'Cheah Scholar' there was instant recognition of the role, and continuing introductions to the Fellows who gathered each weekday for lunch at the Fellows dining room.
During my tenure there, two major events occurred. The first was Oxford achieving the number one spot in the Times Higher Education World University Rankings; and the second was the winning of the 2016 Nobel Prize for Physics by Michael Kosterlitz, a member of Brasenose, who graduated DPhil in 1969.
An Unforgettable Experience
The Jeffrey Cheah Scholarin-Residence programme, through the generosity of the Jeffrey Cheah Foundation and Sunway University, offers the opportunity to reside in an ancient, prestigious College at the very centre of Oxford University; to work in the great libraries and laboratories; and to explore the beauty of the city of the dreaming spires.
I am privileged to have been able to take part, and I acknowledge and admire the vision of Tan Sri Jeffrey Cheah who has made this prestigious link with the University of Oxford possible.
Besides these programmes offered, the Jeffrey Cheah Foundation provides various scholarships in the pursuit of quality education for all.
< Previous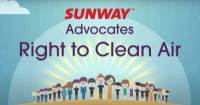 Stubbing Out The Smoking Habit
Next >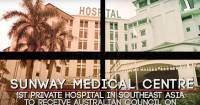 Building A Smart And Sustainable Future

Warning: sort() expects parameter 1 to be array, bool given in /home/swysunway/public_html/stories/wp-content/themes/Avada/single.php on line 555

This article first appeared in Berita Sunway Issue 59