Building a Sustainable Future Together – Sunway and SDSN's 10-year Plan
6
-min read
The Jeffrey Cheah Foundation extends partnership with The United Nations Sustainable Development Solutions Network for another 5 years to 2025.

The partnership hopes to oversee the launch of new programmes such as the ASEAN Green Deal and SDG Mission 4.7 as part of continuous efforts to advance the sustainability agenda in the region. 
Building a progressive and sustainable future, anchored by a system that carefully balances economic and social needs, has never been more vital than in today's virus-marred society.
To create a better tomorrow in this post pandemic world, countries must consider equitable outcomes, made possible via sustainable policy-making and market operations.
Malaysia is no stranger to sustainable development. Though limited by our economic and financial structures, the country has adopted, and advanced, the sustainability agenda earlier than many of its peers with the introduction of the New Economic Policy (NEP) to eradicate poverty and restructure societal imbalance, five decades ago.
At the forefront of this global effort is the nation's largest education-focused social enterprise, the Jeffrey Cheah Foundation (JCF), established by founding trustee Tan Sri Dr Jeffrey Cheah AO, who is also founder and chairman of the Sunway Group, one of Malaysia's largest conglomerates with 13 established business divisions and a 14,000-strong employee base.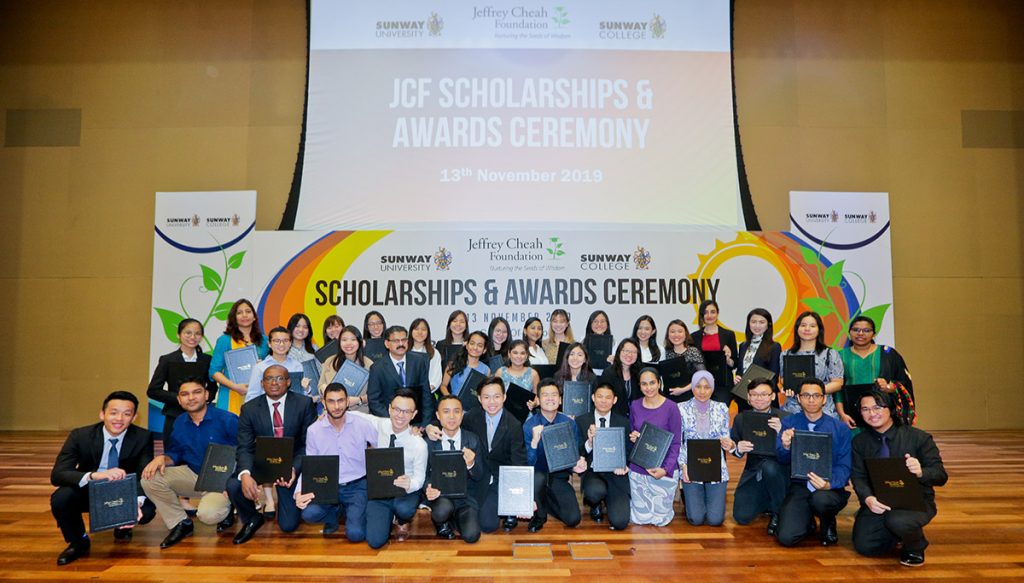 As part of its continuous effort to advance the sustainability agenda in Malaysia and Southeast Asia, JCF has renewed its partnership with The United Nations Sustainable Development Solutions Network (UNSDSN), extending it for another 5 years to 2025.
Since 2016 when the partnership was first established, JCF has led numerous global efforts that are in line with the 17 Sustainable Development Goals (SDGs) as part of the UN 2030 Agenda for Sustainable Development. These goals are part of a comprehensive and holistic global vision towards development that aims to mend socio-economic and environmental strains afflicting the world. Some of these notable initiatives include:
The JCF-SDSN partnership has enabled the SDG Academy, an online knowledge network, to become the global leader of online SDG learning, reaching more than 300,000 learners in 193 countries. 
The Global Masters in Development Practice at Sunway University has attracted widespread interest and participation throughout Asia.
The Jeffrey Sachs Center on Sustainable Development (JSC) at Sunway University is now one of the world's five SDG Centers of Excellence.
Through this partnership, JCF and SDSN hope to achieve three overarching goals and priorities to help attain the SDGs by 2030. These initiatives reflect Sunway's embrace of the sustainability agenda and our commitment to advancing the SDGs in the Asian region.
Establishing SDSN Kuala Lumpur
Sunway City Kuala Lumpur joins New York City and Paris as the three United Nations Sustainable Development Solutions Network (SDSN) centres in the world to coordinate continent-wide sustainability initiatives in Asia, the Americas and Europe/Africa respectively.
Based at JSC, Sunway University, the Asian office aims to strengthen SDSN's impact in Asia. The team will work in consultation with colleagues at Sunway University, JCF, and other key regional partners.
"I am especially proud that the SDSN Centre for Asia will be housed in Sunway University, reflecting its significant role in this global effort, while also illustrating Sunway's full embrace of the sustainability agenda and our commitment to advancing the SDGs in the Asia region, " said Sunway Group founder and chairman Tan Sri Dr Jeffrey Cheah AO.
SDSN Kuala Lumpur will work alongside other regional offices to coordinate continent-wide sustainability initiatives. It will host the KL office of the SDG Academy, and lead flagship programmes of SDSN in the region.
Establishing a local chapter of the SDG Academy
Based in Sunway City Kuala Lumpur, the local team will lead specific programmes of the SDG Academy, such as SDG Mission 4.7 and the Encyclopedia, while deepening SDSN's partnership with Sunway University, one of the 16 institutions under SEG which is owned and governed by JCF.
They also hope to raise the profile of sustainable development research and teaching at Sunway University, positioning it as a premier centre for education and research on the SDGs on a global scale. This will be achieved through an ongoing and deep partnership with the SDG Academy.
Now recognised globally as the hub of high-quality SDG education, SDG Academy  supports over 25 universities in integrating blended learning content on the SDGs.
Over the years, SDG Academy has built a large portfolio of online learning materials and has entered into numerous partnerships with organisations around the world, including hosting the Global Association of the Masters in Development Practice Program in 2019.
Global SDSN Support
The JCF-SDSN partnership also hopes to strengthen the core operating capacity of the SDSN teams globally. This will be made ever more possible due to the forward thinking and bold leadership of Professor Jeffrey Sachs, a global leader in sustainable development and one of the world's renowned economists, who has been committed to raising the global profile of JCF and Sunway University as leaders of SDG education and research.    
Through the partnership, JCF and SDSN also hope to oversee the following programmes:
1. ASEAN Green Deal
Spurred from the European Green Deal adopted by member states of the European Union to combat climate change, SDSN has been in discussions with several organisations and governments in the ASEAN region to support the development of an ASEAN Green Deal, a multi-country collaboration aimed at galvanising long-term shift in economic and environmental trajectories.                                            
The deal would present a comprehensive programme to combat carbon emissions, preserve land and marine ecosystems, and promote equitable economic prosperity in ASEAN countries. This work will be anchored by JSC.
2. Launching SDG Mission 4.7
This target aims to link education to the broader Sustainable Development agenda, and calls for key themes to be mainstreamed in curricular contents, teaching practices and assessments.
In an effort to achieve SDG 4.7, Pope Francis will launch a global initiative with world leaders in October this year with hopes of meeting the objectives of education for all. The new EU Commission will also consider options for scaling up EU assistance for education for all in Africa.
Closer to home, Sunway University and JSC, working in collaboration with SDSN and the SDG Academy, will offer a perfect strategic site to develop and implement a world-class curriculum in sustainable development for all levels of education. JSC hosts the SDSN Malaysia chapter, making it well placed to promote such a curriculum within schools and colleges across Malaysia.
To help steer this effort, JCF and SDSN will establish a High-Level Advisory Group on Sustainable Development Education that will act as a strategic leader of SDG 4.7. See below for the full list of leaders:
Ban Ki-moon (Co-Chair)
Jeffrey Cheah (Co-Chair)
Audrey Auzolay (Co-Chair)
Jeffrey Sachs (Co-Chair)
Jennifer Gross (Co-Chair)
Jack Ma (Ali Baba)
Her Royal Highness Queen Mathilde of Belgium
Charles Fadel (CISCO Systems/MIT)
Chandrika Bahadur (SDG Academy)
Monika Froehler (Ban Ki-moon Centre for Global Citizens)
Sam Loni (Global Schools Program)
Fernando Reimers (Harvard University)
Oren Pizmony-Levy (Columbia University)
Siva Kumari (International Baccalaureate Organization)
Andreas Schleicher (OECD)
Susan Hopegood (Education International)
Amy Klement (Omidyar Network)
May East (Gaia Education)
Salman Khan (Khan Academy)
Alison Bellwood (World's Largest Lesson)
Mirian Vilela (Earth Charter)
Anant Agarwal (edX/MIT)
Sir Ken Robinson (University of Los Angeles)
Malala Yousefzai (Malala Fund)
Karthik Sarabhai (Center for Environment Education)
UNEP
UNICEF
Bloomberg Philanthropies
Pearson Philanthropies
Microsoft Philanthropies
Many global leadership activities will be organised as part of SDG Mission 4.7. These include developing an SDG curriculum for K-12 education, universities, and working professionals,  curate new learning materials in line with the SDGs, and launching the SDG education in Malaysia and other selected countries through school systems. SDSN and Sunway University will work on SDG Mission 4.7 in partnership with SDSN Youth and BKMC.
Fighting for a brighter future
Recognising that sustainable development is the defining challenge of our times, Tan Sri Dr Jeffrey Cheah AO has committed and dedicated his life's work towards building a brighter, and more sustainable future, for both Malaysia and the Asian region.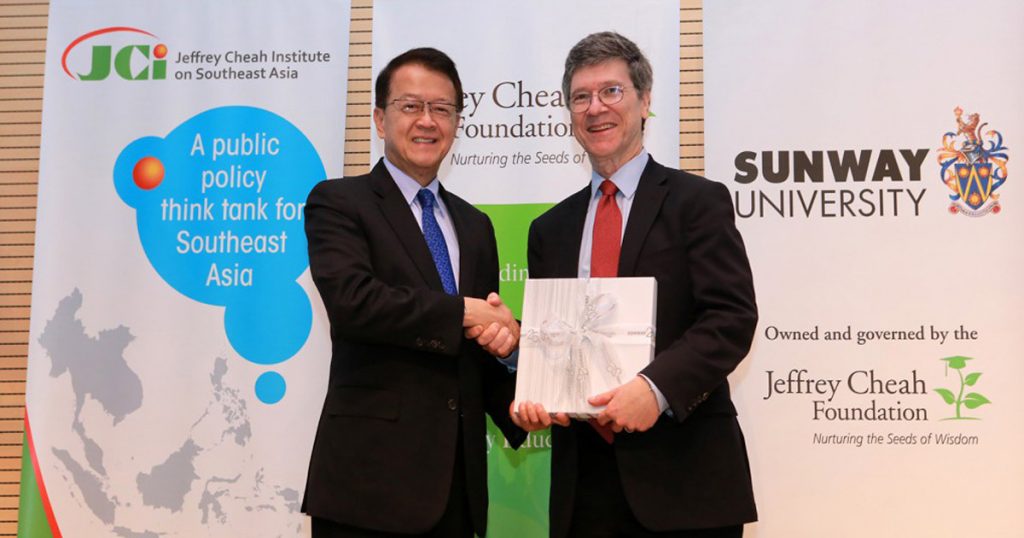 His largest contribution to date was when JCF had gifted USD10 million to SDSN. The gift funded the establishment of the Jeffrey Sachs Center on Sustainable Development at Sunway University in December 2016, the first of such centres in Asia. It was also the largest financial commitment to date focused on SDG education and implementation since nearly 200 members of the UN adopted the 17 goals in September 2015.
These measures and many more to come, are part of Tan Sri's ongoing contribution to advancing sustainable development and achieving the SDGs in the region, an effort that he believes requires the collective global expertise of academia, policy, civil society, and businesses.
"Sustainable development is no longer an option but a must and we can't rely solely on the government, it requires the contribution of all the sectors," he said.
< Previous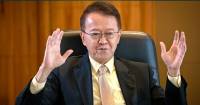 Leaving a legacy to inspire
Next >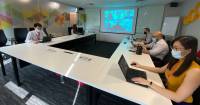 Sunway Workforce Embracing Digital Transformation with Microsoft Office 365