Cities Sleep, Mother Nature Heals
4
-min read
The coronavirus (COVID-19) pandemic is causing a lot of fear, anxiety and sadness in the world. Since January this year, thousands worldwide have died from the virus as it wreaks havoc on our healthcare systems, the economy and our social lives. 

But as humans retreat for safety, nature is beginning to flourish. Reports show that air pollution has decreased and animals are taking over our cities, finding silver linings in times of despair.
Never-before-seen photos of empty streets and literally abandoned cities across the globe are increasingly filling our news feeds, akin to a global extinction. But there is some upside, perhaps even a blessing in disguise, to this massive exodus caused by COVID-19.
The pandemic has since impacted more than 150 countries, infecting 414,179 people and killing more than 18,000 as of 25 March 2020, according to the World Health Organization coronavirus disease situation report.
Without a vaccine at hand and limited test kits across many countries, the World Health Organization (WHO) has called on people to collectively contain the virus through social distancing. Many countries have already enforced a partial or full lockdown, leaving public spaces, roads and highways empty.
Air pollution levels declining
The absence of large crowds and the shutting down of industrial activity have reduced air pollution levels around the world according to satellite imagery from the European Space Agency show.
Readings from ESA's Sentinel-5P satellite show that over the past six weeks, levels of Nitrogen dioxide (NO2) – the cause of pollution produced from emissions of cars, trucks, buses, power plants and off-road equipment – over the last six weeks across Asia and Europe, were distinctly comparatively lower than in the same period last year. The better air quality has its boon – it could save between 50,000 and 75,000 people from dying prematurely.
Levels of #AirPollution have dropped over some regions around the world, as #Coronavirus impacts travel and work.

We looked at data from London to see if the UK will follow suit.

Nitrogen Dioxide (NO2) and Particulate Matter (PM2.5) levels have both fallen since mid-Feb. pic.twitter.com/OUWgINbD8h

— National Centre for Atmospheric Science (@AtmosScience) March 23, 2020
"This is the first time I have seen such a dramatic drop-off over such a wide area for a specific event," Fei Liu, an air quality researcher at NASA's Goddard Space Flight Center told CNN.
Besides the 2008 economic recession, no other past events have led to similar decrease in NO2 levels or have been as acute as the current one, Liu added. "This year, the reduction rate is more significant than in past years and it has lasted longer," she told CNN. "I am not surprised because many cities nationwide have taken measures to minimise the spread of the virus."
Wildlife enjoying the sun
On the ground, our streams are becoming cleaner. Photos on Facebook group, Venizia Pulita (Clean Venice) show Venice's canals in a clean and clear state – to the extent that the fish living inside are now visible – very different from the usual murky waters. 
Nature is reclaiming its space as videos of dolphins returning to the coast of Italy and swans gliding happily in the canals are going viral on social media. The animals are taking over the city, quite literally.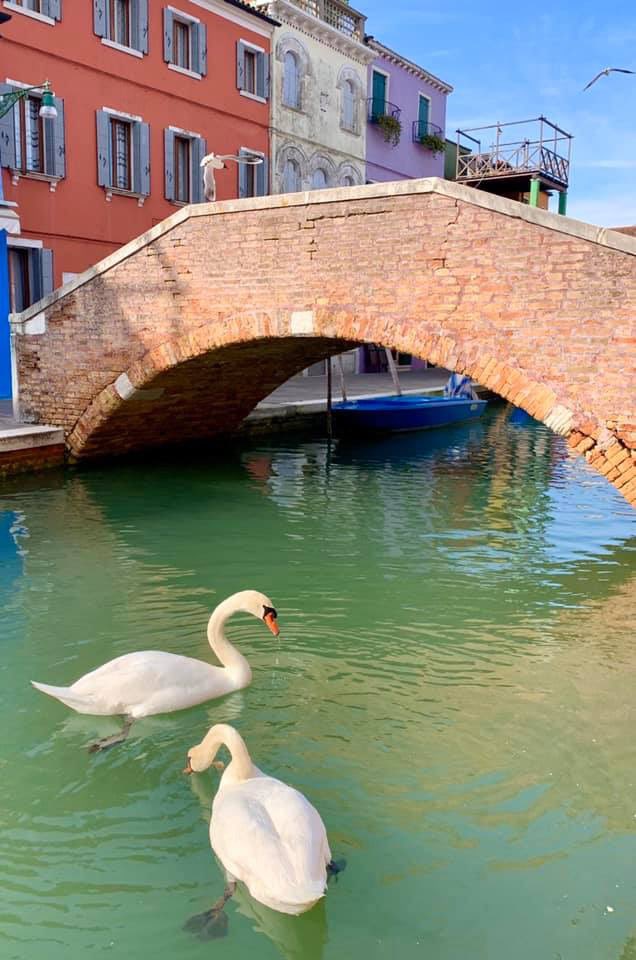 Less traffic on the canals means sediments are now allowed to stay at the bottom, a spokesperson for the Venice mayor's office told CNN. "It's because there is less boat traffic that usually brings sediment to the top of the water's surface." The spokesperson also said that fewer water taxis and boats have allowed the air to become cleaner.
In Singapore, otters were spotted cheekily enjoying a day out at Merlion Park, joyfully climbing up the stairs, before finally returning to the river.
Across the globe in Chicago, United States, Shedd Aquarium posted a video of Wellington, its 30-year-old rockhopper penguin alongside its pals, were given the chance to roam around their empty aquarium, which was closed due to the Covid-19 outbreak. A much needed heart-warming video to tug our heartstrings in these tested times.
A bunch of Egyptian geese did not want to miss their "flight" as they were seen strolling along an unused tarmac at the Tel Aviv airport in Israel. 
Where do we go from here?
As people grapple with the coronavirus, nature is seen thriving in these difficult times. Suffice to say, the pandemic has hit the re-set button on nature, letting it heal from pollution and overexposure.
If anything, the pandemic has shown us that human activity is the root of pollution on earth. The great lesson here? As we move forward, the human race should work together towards a cleaner, more sustainable future not only for our generations to come, but for the ecosystem as a whole.
< Previous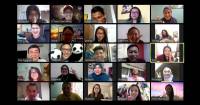 Just Stay at Home with These Activities
Next >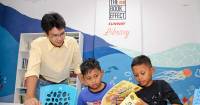 Bringing Joy to the Underprivileged, One Book at a Time

Warning: sort() expects parameter 1 to be array, bool given in /home/swysunway/public_html/stories/wp-content/themes/Avada/single.php on line 555

This article first appeared in Berita Sunway Issue 69