#KitaJagaKita: You Don't Have to be Rich to Make a Difference
4
-min read
While some of us are "bored out of our minds" being stuck at home amid the Movement Control Order (MCO), some are struggling to put food on the table for their families

Holding true to the saying charity begins at home, Sunway's employees stepped up to the plate to help our own colleagues weather through this storm. #KitaJagaKita
The COVID-19 pandemic has prompted many people all over the world to help respond to the crisis and aid those who are less fortunate than themselves, bringing governments, organisations from across different industries and sectors and individuals together. The outpouring of global solidarity and support sparked by this deadly pandemic has been phenomenal.
In Malaysia alone, millions of Ringgit has been raised via various COVID-19 funds to support nationwide efforts in riding out these unprecedented times and helping those hit hardest by the pandemic. 
Closer to home, Sunway staff have stepped forward in solidarity and support with our own people who are adversely affected by crisis and the MCO via #SunwayforGood Fund. The fund was swiftly set up in collaboration with Jeffrey Cheah Foundation to aid our healthcare colleagues and those in essential and critical services across Sunway Group as well as the most vulnerable communities, the B40 in the vicinity of Sunway townships nationwide.
"In times of trouble, families come together to help overcome a crisis. At Sunway, we hold true to the saying charity begins at home. This is what is happening now with the Sunway 'family' in facing the extraordinary challenges posed by the pandemic," said Sunway Group Deputy Executive Chairman, Tan Sri Datuk Seri Razman M. Hashim.
To-date, more than RM800,000 has been raised via the #SunwayforGood Fund, thanks to the generous contributions from our compassionate donors.
Keeping frontliners safe with "StaySafe" packs
Drawing from the #SunwayforGood Fund, close to 5,000 "StaySafe" packs comprising masks, vitamin C and sanitisers have been distributed to hundreds of our frontliners across Sunway Group.
These people include our healthcare teams at Sunway Medical Centre in Sunway City Kuala Lumpur and Sunway Medical Centre Velocity in Cheras who have been working tirelessly round-the-clock; zoo keepers at Sunway Lagoon and Sunway Lost World of Tambun who continue to tend to our animals; hotel staff across various Sunway properties nationwide, facility maintenance workers as well as security officers and auxiliary police who are safeguarding Sunway townships and the communities.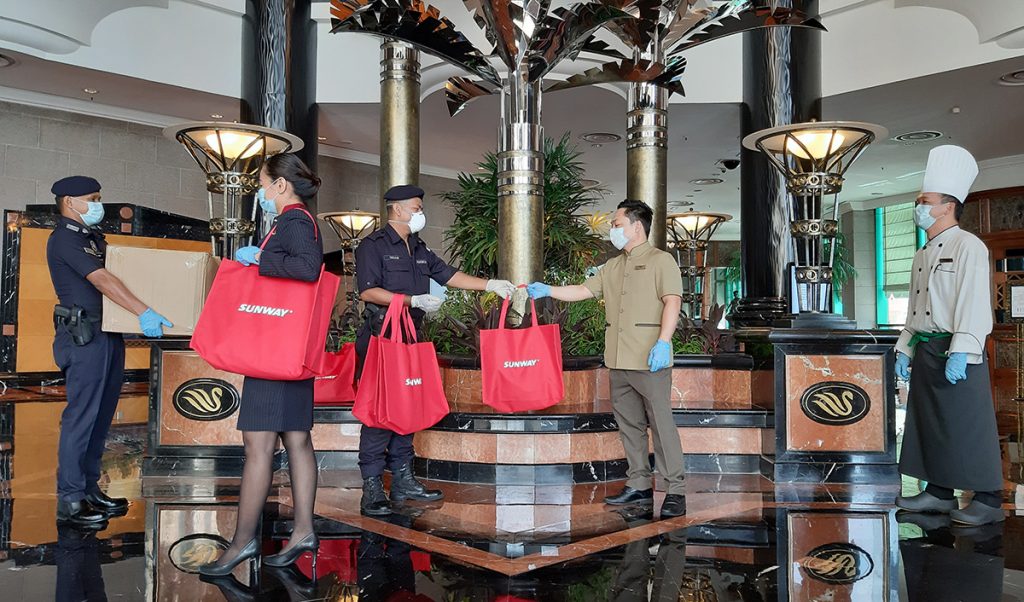 Aiding the B40
Meanwhile, Sunway Group have also activated #SunwayforGood Aid Now programme – a community relief effort designed to shore up support for B40 communities nationwide in times of crisis with priority given to those around Sunway townships in Selangor, Perak, Penang and Johor. RM300,000 has been allocated for this purpose.
The first RM100,000 has been channelled to Tabung Prihatin YKN-JKM COVID-19 by Yayasan Kebajikan Negara to benefit at least 12,000 people. Beneficiaries received dry groceries that can last up to two weeks for a family of three.
Sunway Group is also looking at possible collaborations with other NGOs and trying to do as much as we can to help the marginalised and the underserved get through the crisis.
Previously the #SunwayforGood Aid Now programme had reached out to the flood-stricken communities in Kelantan and Johor.
Last week, Sunway Group committed more than RM34 million in total that will help at least 40,000 Malaysian beneficiaries affected by the COVID-19 pandemic. The contributions include RM1 million donation to national COVID-19 fund to aid the B40 beneficiaries nationwide, up to RM12 million from Sunway Healthcare division to cover the cost of subsidising treatment for public patients from MOH and UMMC hospitals and RM20 million worth of rent-free days to Sunway Malls' non-essential retailers.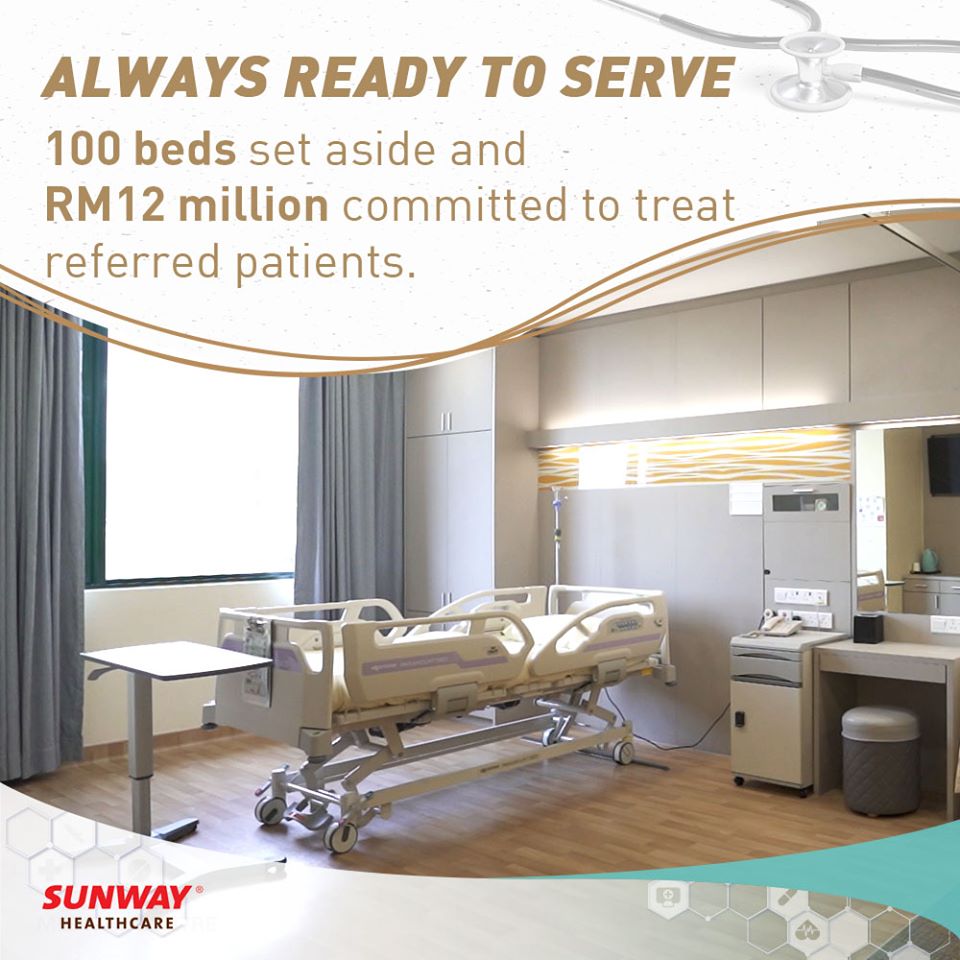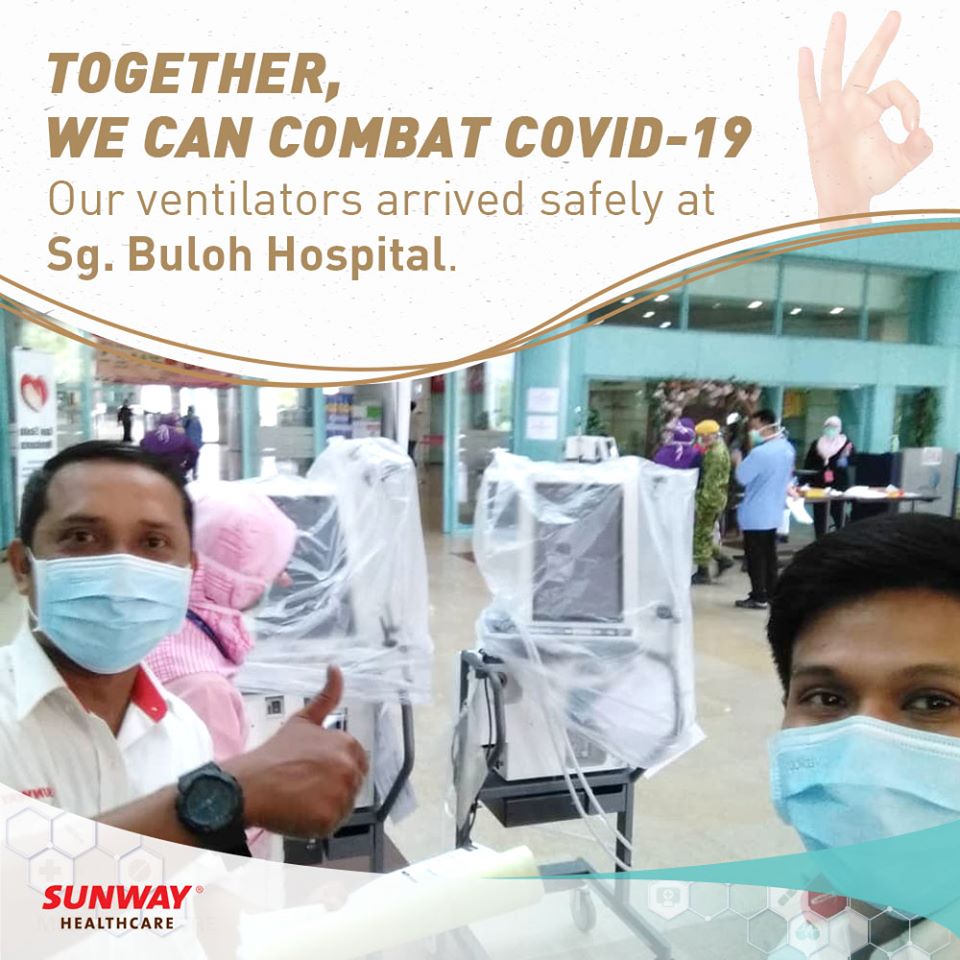 < Previous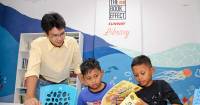 Bringing Joy to the Underprivileged, One Book at a Time
Next >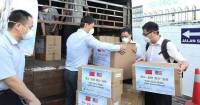 A Call for Unity: COVID-19
This article first appeared in Berita Sunway Issue 69