Kita Teguh Bersama
4
-min read
This Hari Kebangsaan and Hari Malaysia, Sunway delves into the importance of educating current and future generations on how their actions towards Mother Earth today can greatly impact lives.

The video complements Sunway's efforts in propelling the nation toward a sustainable future, one green initiative at a time.
While our Hari Kebangsaan and Hari Malaysia celebrations are reminiscent of our unity throughout the years, we need look ahead and reflect about how the choices we make in our lives now can affect us and others in the years to come.
Engendering the theme 'Empowering Future Generations', Sunway celebrates this year's Hari Kebangsaan and Hari Malaysia by highlighting the importance of ecosystems and sustainability, channelled through a new generation of nation builders and leaders of tomorrow.
Sunway is reaffirming its commitment to a sustainable nation now and tomorrow with its Hari Kebangsaan and Hari Malaysia campaign video entitled 'Suara Negaraku', that celebrates the voices of our future leaders, spotlighting on Sunway Theme Parks' Junior Rangers Programme that encourages and empowers little ones to learn about the importance of conserving and preserving the Earth's natural environment and its resources.
Designed for children from ages 5 to 12, the programme injects fun into learning about the United Nations Sustainable Development Goals (UN-SDGs), namely Goal 4: Quality Education, Goal 14: Life Below Water and Goal 15: Life on Land. Through a variety of hands-on activities and incentives such as badges and certificate of participation upon completion, the children are taught to be little guardians of the earth – knowing that no action is too small in the bigger picture of things.
Showcasing the natural allure of our Malaysian landscapes, the video places importance on protecting Mother Nature so that we can continue to enjoy its beauty and resources. Long-term sustainability is key in doing so, and this can only be achieved by coming together as one. In recent times, global warming has given rise to various natural disasters and climate irregularities such as flash floods, heat waves and even forest fires and drought in certain regions.
The unity amongst the young ones in the video reflects the camaraderie that is also needed in working together to achieve our goals – in this case, Sunway's commitment and initiative towards the UN-SDGs and Environmental, Social and Governance (ESG) with a focus on Goal 8: Decent Work and Economic Growth, Goal 9: Industry, Innovation and Infrastructure as well as Goal 17: Partnerships for the Goals.
All of these have been pivotal in the establishment and development of Sunway, which through its own growth has also been instrumental in developing the landscape of the nation. Come 2024, Sunway will be celebrating its 50th anniversary and is looking towards implanting various initiatives that will further progress the organisation and the nation into a more sustainable future. This includes working on its commitment towards achieving net zero carbon emissions by 2050.
By placing an emphasis on quality education, Sunway is ensuring the growth of the nation's youth and cultivating the leaders of tomorrow. The skills that are ingrained in the minds of the children today will empower them to not only care for and respect nature, but also to make decisions that will be significant in building a sustainable future for themselves and the generations to come.
"The future of our nation lies in the hands of our children, and the onus is on us as an organisation that places so much importance on sustainability to ensure that these young minds receive the education that they deserve. Be it in or out of the classroom, such learning will foster their consideration for the planet and the effect it will have in their lives and the communities around them – all of which will lead to the bigger picture of the nation, and the planet. This Hari Kebangsaan and Hari Malaysia, we want to inspire a greater appreciation and devotion to all that has brought us to this point, and how we can look towards planning for a sustainable future, together. From all of us at Sunway, Selamat Hari Kebangsaan and Hari Malaysia!" – Sunway deputy executive chairman Tan Sri Datuk Seri Razman M. Hashim
The video can now be viewed here, and on Sunway's social media platforms.
Selamat Hari Kebangsaan Hari Malaysia! May we cherish our blessings in a land abundant with resources and continue to preserve our country's beauty for all the years to come.
< Previous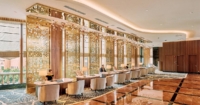 Malaysia's Dream Vacation, Reimagined
Next >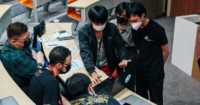 Hacking the Right Way