A Vision For Sustainability
2
-min read
Sunway City Kuala Lumpur, Malaysia's model smart sustainable city, is one of Malaysia's must-visit destinations with a vast array of entertainment, leisure and lifestyle attractions seamlessly integrated across 800 acres offering all-inclusive convenience.
Over forty years ago, it would have been unthinkable to imagine a barren former mining site as a thriving, bustling township, but not Sunway Group Founder and Chairman Tan Sri Dr Jeffrey Cheah, who saw the potential in the wasteland being transformed into a sustainable, integrated city.
Today, Sunway City Kuala Lumpur (formerly known as Sunway Resort City) is an award-winning integrated township, comprising 10,000 residential and commercial units, and 7 million sq ft of world-class facilities.
Spanning across 800 acres, Sunway City consists of residential, education, commercial, leisure, hospitality, retail and healthcare components, with a total gross development value of RM12 billion.
Sunway City – recognised with MSC Malaysia Cybercentre status – is Malaysia's first green township, as endorsed by the Green Building Index certification with a Silver Rating.
Preserving the Environment
Rehabilitating the former tin-mining site, from a brownfield to a greenfield, involved reintroducing new vegetation, wildlife and a tree planting programme.
Species of Flora and Fauna
Enriching Lives
With its residential, education, commercial, leisure, hospitality, retail and healthcare components integrated in one city, Sunway City offers great convenience and lifestyle options for everyone.
Home to a population of 200,000 people
42 million visitors annually
Sunway City is monitored by over 2,000 CCTV cameras for security
City is connected to 6 major highways
Employment opportunities for 250,000 people
500 auxiliary police personnel provide around -the-clock security patrols
Student population of over 50,000 from 103 countries
Reducing Carbon Footprint
Sunway City winning the Low Carbon City Award at the 9th Malaysian Institute of Planners (MIP) Awards for Planning Excellence showcases its continuing journey as a low-carbon city.
More than RM300 million invested into improving urban transport
RM20 million invested to construct the 2.3km elevated covered canopy walk
30% reduction in Sunway Pyramid's electricity bill using high-efficiency mall chillers
Upgrading 4,000 incandescent bulbs to LED lighting at Sunway Resort Hotel
Menara Sunway reduced annual energy consumption by 24,700 kWh and carbon emissions by 15 tonnes
More than 300,000 kg of waste recycled annually
Our vision by 2020
Moving forward, Sunway City hopes to achieve a number of initiatives by 2020:
The city's own water treatment plant by end-2016 to treat lake water in South Quay for use in Sunway-owned commercial buildings
Build a co-generation plant using natural gas to generate electricity, chilled water and hot water by 2018 – a feasibility study is currently underway
Smoke-free township at all Sunway-owned buildings
A fully green township, with edible gardens and 30,000 trees planted
Sunway-owned commercial buildings to be energy-efficient
Connected medical assistance providing 24-hour health monitoring and telepresence medical assistance
Seamless connectivity for residents, visitors, tenants and management team via an integrated platform for better living and convenience at the fingertips
Centralised township management using smart city data management and connected infrastructure
Connected city through Sunway's own telecommunication infrastructure, SunwayNet
< Previous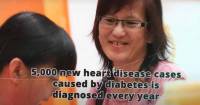 Fit To Fight Diabetes
Next >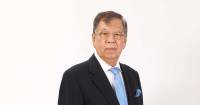 Embracing The Spectrum of Change
This article first appeared in Berita Sunway Issue 58