Discovering New Cures
In the complex task of discovering new medical drugs, collaboration between academics, the pharmaceutical industry and healthcare providers is the best way forward
4
-min read
Professor Chas Bountra of University of Oxford's Nuffield Department of Clinical Medicine gave a talk at the 2nd Cambridge-Oxford-Sunway Biomedical Symposium.

Titled, 'How We Are Transforming the Discovery of New Medicines,' the symposium was held in Sunway University.
Professor Chas Bountra was a speaker at the 2nd Cambridge-Oxford-Sunway Biomedical Symposium on "Stem Cells: From Biology to Therapy", that was held on 21st November at Sunway University. The Symposium was jointly organised by members of the School of Clinical Medicine, University of Cambridge; the Nuffield Department of Medicine, Oxford University; Sunway Medical Centre, Sunway University and the Jeffrey Cheah School of Medicine and Health Sciences, Monash University Malaysia.
Whether it is medicine prescribed by the doctor or multivitamin supplements to fortify our health, drugs are part and parcel of our everyday lives.
With medicines more readily available in this day and age, we often do not think about how difficult and costly it is to develop drugs.
Discovering new drugs comes at a high cost, said Professor Chas Bountra, Professor of Translational Medicine at University of Oxford's Nuffield Department of Clinical Medicine.
Quoting from a 2014 Forbes analysis, Bountra said that American pharmaceutical company Amgen spent US$3.5 billion (RM14.1bil) on average to develop a new drug that is marketable.
According to the same report, UK-based AstraZeneca spent an average of US$11.5bil (RM46.3bil) per new drug, he said during his talk, 'How We Are Transforming the Discovery of New Medicines' at the 2nd Cambridge-Oxford-Sunway Biomedical Symposium held at Sunway University in November.
Describing this as "unsustainable", Bountra pointed out that most of the new drugs were not novel drugs but variants of an existing drug. Innovative novel drugs refer to new molecular entities that have chemical structures that have never been approved before.
There is a pressing need for new novel drugs, said Bountra, adding that there has been no new drug for Alzheimer's disease since 2002, no novel antibiotic since 1984 or psychiatric drug in the last 30 years.
In 2015, only 39% of the 51 drugs approved by the US Food and Drug Administration were novel ones, he said.
"Our pharmaceutical industry is in a crisis – we need innovation. Coming up with new drugs is not just a problem for the industry but for all of us because one day, we will all be patients," he said.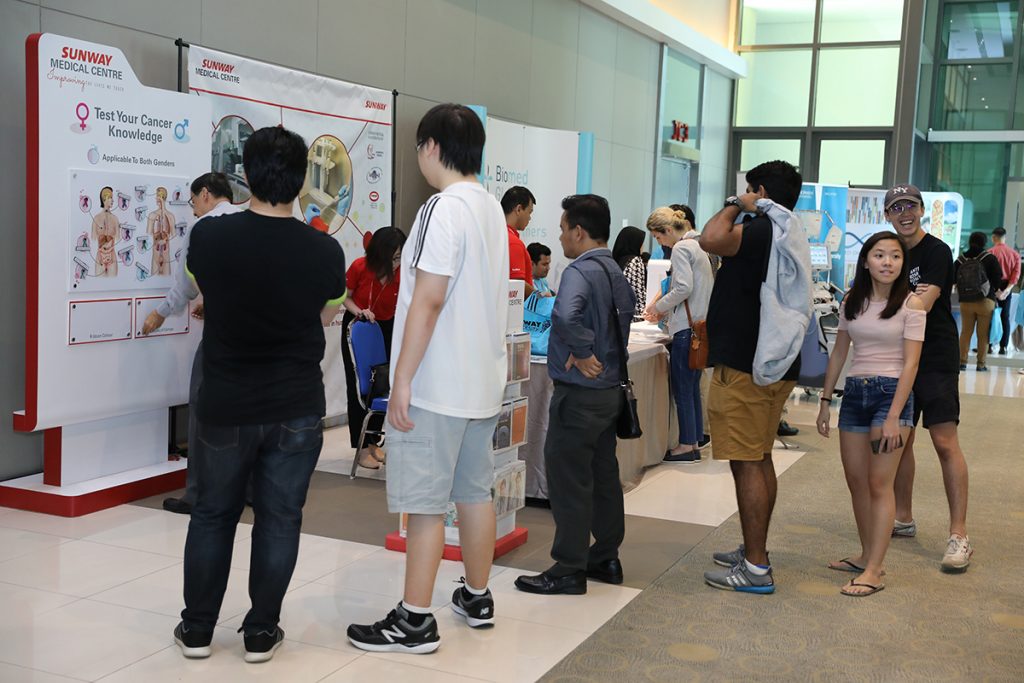 Drug discovery is challenging because "we are all so different", he said. "If I looked at 100 Alzheimer's patients, they would all be manifesting different symptoms. We differ in our diets, our genetic make-up, our living environment, and amount of sleep we have," he explained.
There is also a lack of good biomarkers (indicators or signs) for many diseases, without which, makes it difficult to measure a patient's response to a drug or the severity of the disease, he said. This is a problem especially in drug discovery for neuropsychiatric diseases such as Alzheimer's or depression.
Another problem with drug discovery is duplicity and redundancy, which occurs because different stakeholders tend to work in silos instead of collaborating with one another, said Bountra.
"It is very difficult, very risky and unlikely that one institution, company or country can do it on their own. We have to come together to collaborate because to do it on your own is quite impossible.
Less duplication, more transparency, and more collaboration is the only solution," said Bountra, who is the Chief Scientist at the Structural Genomics Consortium (SGC), one of Europe's major academic drug discovery centres.
The SGC is a public-private partnership with the primary aim of combining the strengths of industry and academia to heighten the probability of discovering new drugs.
Currently working with more than 300 academic labs worldwide, SGC focuses only on novel genes or novel proteins that could potentially become drug targets in future.
"To work effectively, medicines must find the right protein like a key in a lock. When used effectively, the structure of a protein drug target can speed up the discovery of new medicines by 18 months or more," he explained.
SGC then makes public its findings to allow commercial partners and other academics to build on their initial research. This promotes faster drug discovery, reduces duplication, and speeds up commercialisation opportunities at a lower price.
"For collaboration to work, we need to create trust and win-wins. There needs to be mutual respect. Every stakeholder must recognise that they each have complementary skills and are working towards the same goal," he said.
"As academicians, our job is to train the next generation of students and to do what is right for society. It's not about the money. I believe that if we focus on big important problems, bring together the right people, organisations and infrastructure, then we will always attract the necessary funds," said Bountra.
Bountra described Sunway Group founder and chairman Tan Sri Sir Jeffrey Cheah as an example of someone who seeks to contribute to society.
"Tan Sri Sir Jeffrey Cheah has said that he wants to create sustainable impact – he wants to do something that can result in long-term change. Forget about competition, understand what customers want. We need more people like this on the planet – a man with remarkable vision," he said.
< Previous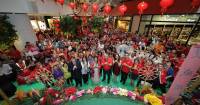 Groceries To Unite Families
Next >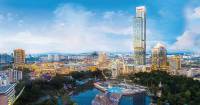 Achievement Unlocked
This article first appeared in Berita Sunway Issue 62