District Cooling for a Greener Future
3
-min read
The best respite for a hot, sticky day may come in two forms: an iced lolly, or a breezy air-conditioned room. Between the two, the latter is unfortunately not too great for our environment as it emits high levels of carbon dioxide (Co2).

In addressing the environmental impacts, Sunway via its construction arm, Sunway Construction Group Berhad (SunCon) joined forces with ENGIE Southeast Asia (ENGIE SEA) to set up a joint venture company (JVCo) to accelerate the country's low carbon transition via the expansion of district cooling technology in Malaysia.
Studies show that room air conditioners (ACs) alone – the typical window and split units used in most homes – are set to account for over 130 gigatons (GT) of Co2 emissions between now and 2050. Not all is lost as there are ways to reduce these emissions. One of them is through the adoption of district cooling systems.
What are district cooling systems?
District cooling produces chilled water at a central plant for distribution to connected buildings through a network of insulated pipes to achieve efficient air conditioning of buildings.
It comprises three main components: a central chiller plant to generate chilled water, a distribution network to distribute the chilled water to the buildings and an energy transfer station that houses an interface with the buildings' own air conditioning circuits.
Globally, district cooling systems are becoming the preferred cooling solutions for cities and buildings, as compared to stand-alone chiller plants.
How will it help save the environment?
District cooling is a fundamental aspect of utility in order to increase sustainability of an urban development. It is the backbone of a green and smart city. According to the UN Report on Sustainable Development 2018, district cooling systems help reduce the amount of energy used for cooling by a whopping 50%!
Source: International District Energy Association
When compared with traditional cooling technologies, district cooling offers the following advantages to end-users:
Reduce Co2 emissions
Minimal space required and will mostly take up only the basement areas
Lower operating costs
Higher efficiency – 20% savings in utility charges
Green building index contributor
This technological approach is more efficient and generates significant savings in capital expenditures, energy and operating costs compared to the conventional usage of decentralised chiller plants.
Accelerating the adoption of district cooling technology
The JVCo will engineer, finance, construct, develop, operate and maintain district cooling systems for greenfield and brownfield urban development projects, including some of Sunway's portfolio of office buildings, retail malls, educational institutions, medical centres, hotels, resorts, theme parks and factories.
It will also leverage Sunway's capabilities and experience as a conglomerate with 13 business divisions and the core business and technical competencies of ENGIE in integrated green and sustainable environmental solutions.
"We are delighted by this opportunity to collaborate with one of Malaysia's largest conglomerates to aid the country's low carbon transition. With the combined unparalleled deep expertise and global experience from both ENGIE and Sunway, we are confident that this partnership will bring about a significant impact on Malaysia's sustainability objectives and her people in the country," said Pierre Cheyron, ENGIE SEA Chief Executive Officer.
This partnership between SunCon and ENGIE SEA, part of the ENGIE Group, the European leader in energy and value-added energy solutions with a global presence aims at contributing towards the nation's environmental sustainability goals via the adoption of district cooling technology in Malaysia. This is also in line with Sunway's commitment towards advancing the United Nations Sustainable Development Goals (UNSDG), particularly Goal 7: Affordable and Clean Energy.
< Previous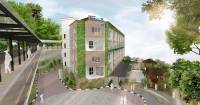 Sunway FutureX Farm to Address Food Security with Urban Farming
Next >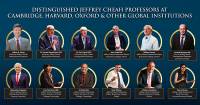 Building Strong Ties for Success