Building Strong Ties for Success
12
-min read
A joint research effort to combat the COVID-19 pandemic between Sunway-backed institutions, as well as the establishment of the Jeffrey Cheah Distinguished Professors both exemplify Sunway's ongoing efforts to raise the bar and push the boundaries of intellectual excellence.

Sunway University has been a shining beacon of academic eminence within the region. It is located at the heart of Sunway City Kuala Lumpur, a living lab equipped with a thriving ecosystem where ideas are developed and turned into sustainable solutions.
A decade ago, Sunway Group Founder and Chairman Tan Sri Dr Jeffrey Cheah AO encapsulated his vision for education in Malaysia in one sentence – to build the Harvard or Cambridge of the East.
Today, Cheah's vision of evolving Sunway Education Group (SEG) into an intellectual and cultural hub of the East has gained significant traction.
Through the Jeffrey Cheah Foundation, which owns and governs SEG, he has forged robust academic ties with some of the world's preeminent universities including University of Cambridge, Harvard University, University of Oxford, MIT Boston just to name a few. These partnerships saw the birth of many esteemed academic collaborations and programmes.
Sunway-Cambridge at the Forefront against COVID-19
One such collaboration is a joint research effort between Sunway University, one of the 16 institutions under SEG, Sunway Medical Centre and the Jeffrey Cheah Biomedical Centre (JCBC) at Cambridge University, to study the whole genomic sequencing and phylogenetic analysis of COVID-19 cases in Malaysia.
The research was spurred from the lack of available data as well as the need to better understand the genetic makeup of SARS-COV-2 lineages and its evolutionary relationships and transmission dynamics in a global setting. Depending on the outcome, the study may be extended to sequence cases from additional private or public hospitals in Malaysia.
It will also form the basis of a longer-term collaboration between JCBC and Sunway University focusing on the area of pathogen genomics, but will likely expand to include other areas of mutual interest such as translational research activities.
Sunway-Cambridge Collaboration
JCBC, established last year in Cambridge, UK, is at the forefront of global efforts against COVID-19. Named after Tan Sri Dr Jeffrey Cheah AO, the establishment of JCBC is one of a number of partnerships between Sunway and Cambridge to expand and bolster research capabilities, knowledge and skills.
Over 150 scientists and clinicians at the Cambridge Institute of Therapeutic Immunology and Infectious Disease (CITIID), housed at JCBC, are leading the University of Cambridge's response against the COVID-19 pandemic.
JCBC is located on the Cambridge Biomedical Campus, the largest biotech cluster outside the United States, situated in a group of state-of-the-art laboratories and hospitals including the world famous Laboratory of Molecular Biology (16 Nobel Prizes), the Royal Papworth Hospital – the most illustrious Heart and Lung Hospital in Europe – and Addenbrooke's Hospital.
Jeffrey Cheah Distinguished Professors
Professor Jeffrey David Sachs
Another significant collaboration between Sunway and top academic institutions in the world is the appointment of Jeffrey Cheah Distinguished Professors, a list of eminent professors who are appointed to share their knowledge and expertise with Sunway management, academics and students, as well as the public through advice, lectures under the Jeffrey Cheah Distinguished Speakers Series, forums and conferences.
One recent appointee is world renowned economist Professor Jeffrey Sachs, Director of the United Nations Sustainable Development Solutions Network. The bestselling author is one of the world's most influential experts on sustainable economic development and the fight against poverty.
For more than a quarter century, Sachs has advised dozens of heads of states and governments on economic strategy, across the Americas, Europe, Asia, Africa and the Middle East. He is also Chairman of the Jeffrey Sachs Center on Sustainable Development at Sunway University, which was launched in 2016, and is the special advisor to United Nations Secretary-General on sustainable development. 
He joins a stellar rank of experts and scholars who have contributed to solving some of the leading and critical global issues in health, disease and economy, among other disciplines and fields.
Professor Sir Alan Fersht FRS
Professor Sir Alan Fersht FRS is Honorary Jeffrey Cheah Distinguished Professor and Life Fellow of Gonville and Caius College Cambridge. A world leading protein scientist, Fersht is widely regarded as one of the main pioneers of protein engineering, a process he developed to analyse the structure, activity and folding of proteins. He studied at Gonville and Caius College, and earned his PhD degree in 1968.
His current research involves a fusion of protein engineering, structural biology, biophysics and chemistry to study the structure, activity, stability and folding of proteins, and the role of protein misfolding and instability in cancer and disease. He was Master of Gonville and Caius College, Cambridge from 2012-2018.
With interests spanning chemistry and biology, he has been appointed to three of the most prestigious societies in the U.S. – Foreign Associate of the National Academy of Sciences (USA), Honorary Foreign Member of the American Academy of Arts and Sciences, and Foreign Honorary Member of the American Philosophical Society.
He is also a member of prestigious UK and European academies – Fellow of the Royal Society of London, Member of European Molecular Biology Organization (EMBO), and Member of Academia Europaea.
On top of co-founding three biotech companies, Fersht is also the recipient of many global recognitions including the Gabor Medal of the Royal Society for Molecular Biology, its Davy Medal for Chemistry and its Royal Medal for his work on protein folding.
Both Fersht and Nobel Prize winner Greg Winter, his collaborator, were knighted for their work on protein engineering.
Professor KJ Patel FRS
Professor Ketan J (KJ) Patel FRS is Jeffrey Cheah Professorial Fellow in Gonville and Caius College, Cambridge and Principal Research Scientist in the famous MRC Laboratory of Molecular Biology, University of Cambridge.
Born in Nairobi, Kenya, Patel studied and trained in medicine but spent a large amount of his career in research at Cambridge's MRC Laboratory of Molecular Biology, a global premier research institute. His research focuses on the molecular basis of inherited genomic instability and the role it plays in the biology of stem cells.  
Patel attended medical school at the Royal Free Hospital and the University of London where he graduated as a doctor with distinctions in Medicine and Surgery.
His research has led to new understandings of how toxic molecules can damage the DNA of stem cells, particularly in those that produce blood. Studies carried out by his laboratory have uncovered new findings on how the body defends itself against these toxic metabolites.
His work has also shown that the toxic by-product of alcohol metabolism may damage DNA and contribute to diseases associated with ethanol exposure, such as fetal alcohol syndrome, bone marrow dysfunction and certain cancers.
His work has been recognised with prestigious awards and prizes, including being elected a Fellow of the Royal Society of London a member of EMBO, and a Fellow of the Academy of Medical Sciences UK.
Professor Kay-Tee Khaw CBE
Emeritus Professor Kay-Tee Khaw CBE is Jeffrey Cheah Professorial Fellow in Gonville and Caius College, Cambridge. Malaysian-born Khaw is a leading expert in the field of health and disease, and is currently one of the principal UK scientists working on the European Prospective Investigation into Cancer and Nutrition (EPIC) study, a European-wide project investigating the links between diet, lifestyle and cancer.
She was Professor of Clinical Gerontology at Cambridge from 1989-2018, and is now Emeritus Professor of Clinical Gerontology and Life Fellow of Gonville and Caius College.
Khaw has been recognised for developing improved methods for collecting information about people's diet and levels of exercise, and relating this to the number of cancer cases diagnosed.
She was appointed as Commander of the Order of the British Empire (CBE) in 2003, and has been the recipient of several prestigious awards including the Bisset Hawkins Medal of the Royal College of Physicians, the British Nutrition Foundation Medal and the NIHR Senior Investigator Award from 2009 to 2013.
Professor Sir Leszek Borysiewicz FRS
Sir Leszek Borysiewicz FRS is Honorary Jeffrey Cheah Distinguished Professor in Sunway University and Chairman of Cancer Research UK. Borysiewicz served as Vice-Chancellor of the University of Cambridge from 2011-2017, and is now Emeritus Vice-Chancellor.
Born in 1951, Borysiewicz's Polish parents trekked across Central Asia to Egypt and then the UK after fleeing from Nazi capture following the outbreak of World War II. It was in the UK that they had their son. It is safe to say that his parents played a vital role in his own life story.
His lifelong research interest in immunology was spurred after witnessing a number of odd attempted kidney transplants – in which the kidney survived but patients suffered harmful effects as a result. His research specialisms also include infectious diseases, cell mediated immunity and vaccine development.
He was appointed as Chairman of  Cancer Research UK (CRUK)  in November 2016. Borysiewicz has enjoyed a distinguished academic and clinical research career over the years, he has been Chief Executive of the UK's Medical Research Council since 2007, and also served as Principal of the Faculty of Medicine and later as Deputy Rector at Imperial College London from 2001 to 2007.
Through his role at Imperial, he oversaw the overall academic and scientific direction of the institution, particularly the development of inter-disciplinary research between engineering, physical sciences and biomedicine.
He was also a founding Fellow of the Academy of Medical Sciences. He was knighted in 2001 for his breakthroughs in vaccines, including developing Europe's first trial of a vaccine to treat cervical cancer.
Professor Rema Hanna
A highly distinguished economist, Hanna is the Jeffrey Cheah Professor of South-East Asia Studies and Chair of the International Development Area at the Harvard Kennedy School.
Part of her research focuses on improving overall service delivery, understanding the impacts of corruption, bureaucratic absenteeism, and discrimination against disadvantaged minority groups on delivery outcomes.
Her work has been published in leading economics journals such as theAmerican Economic Review, the Quarterly Journal of Economics, and theJournal of Political Economy, among others.
She is also Faculty Director of Evidence for Policy Design (EPoD) at Harvard's Center for International Development and is the co-Scientific Director of the Abdul Latif Jameel Poverty Action Lab (J-PAL) South East Asia Office in Indonesia.
She holds a PhD in Economics from the Massachusetts Institute of Technology (MIT) and a B.S from Cornell University with Honours and Distinction.
Professor Jarlath Ronayne AM
Ronayne joined Sunway in 2004 and became the foundation Vice-Chancellor of Sunway University College in 2006. As Vice-Chancellor he attracted the top-ranked Lancaster University as a partner, providing Sunway University graduates with a dual degree. In 2010 he was appointed as the first Tan Sri Jeffrey Cheah Distinguished Professor. Ronayne is a key member of the Board of Directors of Sunway University.
He graduated from Trinity College, Dublin and received his PhD from Cambridge University.
Since 2014, Ronayne has played a pivotal role in establishing links between Sunway, Oxford and Cambridge. Under his leadership, the Jeffrey Cheah Professorial Fellowships at Gonville and Caius College, Cambridge, and Brasenose College, Oxford, and Jeffrey Cheah Scholar-in-Residence programmes in both Colleges, were established; and, in 2018, the prestigious Oxford University-Jeffrey Cheah Graduate Scholarship was launched by the British High Commissioner. All these initiatives are in perpetuity. 
Ronayne is also responsible for negotiating collaborations between Sunway and the Cambridge University School of Clinical Medicine, which resulted in a vigorous Visiting Leaders programme, the establishment of the Sunway Clinical Research Centre as a Regional Site partner of the Cambridge Clinical School, and the naming of the Jeffrey Cheah Biomedical Centre. A relationship with the famous Royal Papworth Hospital in Cambridge, formed at the same time, has led to joint activities with Sunway Medical Centre.
Ronayne is a former visiting fellow at Oxford and Cambridge, and he is an Honorary Fellow of Trinity College, Dublin. He has published extensively in areas ranging from chemistry and science policy to history.
His other senior leadership roles include Deputy Vice-Chancellor of University of New South Wales and Foundation Vice-Chancellor of Victoria University in Melbourne. He was Honorary Consul for Ireland in Melbourne for eight years.
Professor Sibrandes Poppema
Poppema joined Sunway Education Group in January 2019 as a Tan Sri Jeffrey Cheah Distinguished Professor and advisor to the Chancellor, especially on the establishment of a new medical school at Sunway University. A medical expert on Hodgkin's disease, Poppema has published more than 200 articles that have been cited more than 17,000 times. He is also the co-owner of twelve patents on CD45 and Galectin and founded two biotech companies.
Poppema studied medicine at the University of Groningen before specialising in pathology and defended his PhD thesis on the immunopathology of Hodgkin's disease in 1979. He was a postdoc at Harvard University and became the first J.K. de Cock Professor of Immunopathology at the University of Groningen in 1985. Next, he served as Director of Pathology and Laboratory Medicine at the Cross Cancer Institute and the University of Alberta in Edmonton, Canada from 1987 till 1995.
Professor Poppema came to Sunway from the Netherlands where he was the President of the University of Groningen for 10 years, during which time the university progressed to rank 65 in the Academic Ranking of World Universities and 73 in the Times Higher ranking. Prior to that, he was the Dean of Medicine and later vice-president of the University Medical Center Groningen for nine years.
As Dean of the Faculty of Medical Sciences at the University of Groningen, he introduced a problem-based, competency oriented curriculum called G2010. He played an instrumental role in the merger of Faculty and Academic Hospital into the University Medical Center Groningen in 2005.
In 2007, he was appointed Knight in the Order of the Netherlands Lion to recognise his vast scientific achievements.
In 2011 he became Honorary Consul General of the Republic of Korea in the Northern Netherlands.
Poppema currently serves on a wide range of international committees and boards, including the Council of Confucius Institute Headquarters in Beijing, the Scientific Advisory Board of the Berlin Institute of Health and the Scientific Advisory Board of The European Medical School Oldenburg-Groningen.
Professor John Todd FRS
Professor John Todd FRS is Jeffrey Cheah Fellow in Medicine at Brasenose College, Oxford. He was previously Jeffrey Cheah Professorial Fellow at Gonville and Caius College, Cambridge before he translated to Oxford in 2018. He is a  leading pioneer researcher in the fields of genetics, immunology and diabetes, and is  Professor of Precision Medicine at the University of Oxford.
In his former role as a Professor of Human Genetics and a Wellcome Trust Principal Research Fellow at Oxford, he helped pioneer genome-wide genetic studies, first in mice and then in humans.
His research areas include type 1 diabetes (T1D) genetics and disease mechanisms with the aim of clinical intervention.
Todd holds senior roles as the Director of the JDRF/Wellcome Trust Diabetes and Inflammation Laboratory (DIL) at the University's Wellcome Trust Centre for Human Genetics, and is Senior Investigator of the UK's National Institute for Health Research.
He founded and deployed the Cambridge BioResource, a panel of around 17,500 volunteers, both with and without health conditions, to participate in research studies investigating the links between genes, the environment, health and disease.
His significant contribution in genetics and diabetes research has seen him receive several awards and prizes including Fellowship of the Royal Society of London.
In his lifetime, Todd has supervised 29 PhD students with three in progress, garnering over 36,000 total citations.
With a h-index of 93, Todd is considered a "truly unique" individual. The index is an author-level metric that measures both the productivity and citation impact of the publications of a scientist or scholar.
Professor William Swadling
Swadling is a Jeffrey Cheah Professorial Fellow, and Senior Law Fellow at Brasenose College, Oxford, and Professor in the Law of Property in the Oxford University Law School.
He has previously held positions in Trinity College Cambridge and University College, London.
Swadling is an expert on the Law of Restitution, and is widely cited in the English courts. He is a contributor to Halsbury's Laws of England and wrote the section on 'Property' in Burrows (ed) English Private Law.
He is founding editor of The Restitution Law Review, and has held visiting professorships at the University of Hamburg, Seoul National University, the National University of Singapore and the University of Paris. He is an Academic Associate at leading commercial Chambers, and lectures regularly at the Universities of Hong Kong and Melbourne.
He is an elected member of the American Law Institute and an academic member of the Chancery Bar Association.
Professor William James
James is a Jeffrey Cheah Professorial Fellow Emeritus and Fellow in Medicine at Brasenose College, Oxford. He is a virologist with a background in genetics and microbiology. As the Professor of Virology with University of Oxford, he is the principal investigator at the Stem Cell Research Institute of Oxford, running a research lab studying HIV-macrophage biology using stem cell technology.
His research interest since the mid-1980s has been largely focused on the AIDS virus, HIV-1, particularly how it replicates in macrophages and how smart nucleic acids can be developed to prevent its replication. He focuses on how stem cells can be used to rewrite the defence cells of the brain to make them resistant to HIV. It could one day provide insights into which drugs can be used to help slow down or prevent the neuro-degenerative effects of the virus.
He was also the University of Oxford's Pro Vice-Chancellor for Planning and Resource Allocation from 2011 to 2017.
Professor Mark Wilson
Wilson is a Jeffrey Cheah Professorial Fellow at Brasenose College, Dean of Brasenose College,  and Professor of Physical Chemistry in the Department of Physical and Theoretical Chemistry, University of Oxford. He is Dean of Brasenose Colle
He graduated from University of Oxford with a Doctor of Philosophy and is a Reader in Theoretical Chemistry and Tutorial Fellow in Physical Chemistry.
Wilson covers all aspect of the Physical Chemistry component of Oxford's four-year MChem degree. He also develops and applies models which help understand complex phenomena such as crystallisation, vitrification, polyamorphism and nanoparticle self-assembly.
The primary focus of his research interest is on the construction, development and application of relatively simple potential models. The use of such models allows a wide range of systems, with potentially unique properties, to be accessed.
His research currently in progress includes study of formation of low-dimensional crystal structures, network-forming liquids and glasses, the extension of known phase diagrams, polyamorphism and nanoparticle self-assembly.
Nation Building and Beyond
Established in 2004, Sunway University is very much still in its infancy compared to Cambridge University, one of its counterparts it aims to emulate, which was established in 1209, more than 800 years ago.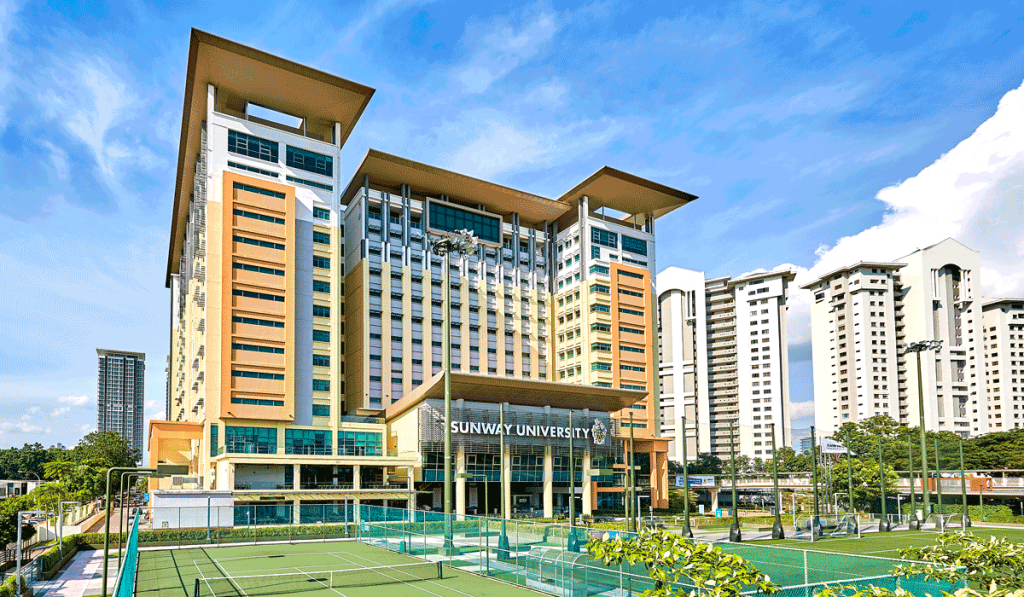 Through various global cross-partnerships over the years, Tan Sri Dr Jeffrey Cheah has progressively been laying the foundation to establish Sunway University as the 'Harvard or Cambridge of the East'.
Sunway University is proudly ranked amongst the top 500 universities in the world for the discipline area of Business and Management Studies in the QS World University Rankings by Subject 2020. This represents another milestone on its journey to become a world-leading institution. It shows that Sunway University is continuing to vie for the global top 100 institutions within the next 10 years, and is on course to realise the vision.
"Our active partnerships with Cambridge, Harvard and Oxford universities as well as University of California, Berkeley are all part of this mission. We are now in the process of establishing partnerships with the Massachusetts Institute of Technology (MIT) in Boston and Peking University in Beijing.
We believe in working with the best and learning from the best," Cheah said.
< Previous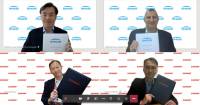 District Cooling for a Greener Future
Next >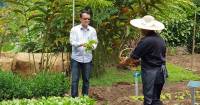 Fresh Produce Straight from The Banjaran's Organic Gardens
This article first appeared in Berita Sunway Issue 69