Forbes Asia 2019 Heroes of Philanthropy
Catalysts for Change
3
-min read
Forbes Asia today announced its annual Heroes of Philanthropy list, highlighting 30 outstanding altruists in the Asia-Pacific region.

The list includes billionaires, entrepreneurs and celebrities across the region who are committed to solving some of the most pressing issues facing the Asia-Pacific.
This article first appeared on Forbes.com on 2 December 2019.
To select the honorees, Forbes Asia sifted through dozens of candidates, reviewing their monetary contributions, the depth of their involvement and the reach of their philanthropic efforts. The goal is to highlight those giving their own money, not their company's (unless they are the majority owners of a privately-held firm). The focus is on individuals who provide the capital and are personally committed to achieving a long-term vision.
As always, the list features new names, unless there was a significant development in a previous honoree's philanthropy that justifies a relisting. The final selection is unranked — all are considered equally honoured on the list.
Sunway Group Founder and Chairman Tan Sri Dr Jeffrey Cheah AO is the only Malaysian philanthropist who made the list this year, and the only Malaysian who has been named thrice in the definitive list. He previously appeared on the list in 2009 and 2015.
Through Jeffrey Cheah Foundation, he has donated almost $39 million (approximately RM163 million) to fund scholarships and educational causes since 2018 and aim to award over RM1 billion in his lifetime.
He has also provided funding to public primary schools, giving a combined $2.5 million (approximately RM10 million) to SJK(C) Chee Wen in Selangor and SJK(C) Gunong Hijau in Perak, and another $6 million (approximately RM25 million) to support school developments across Malaysia. Since 2009, he has gradually transferred his entire stake in Sunway Education Group — valued at more than $238 million (more than RM1 billion today) — to the Jeffrey Cheah Foundation.
Also making the list is Jack Ma, who recently stepped down as executive chairman of China-based internet giant Alibaba to devote more time to philanthropy.
This year's honorees are devoted to a range of endeavours. Other honorees on the list include celebrities such as South Korea's singer and actress IU (Lee Ji Eun), who is the youngest to make this year's list, Angel Locsin, one of the Philippines' most famous actresses, supporting causes aiding victims of violence, natural disasters and the conflict in Mindanao and Australian billionaire Judith Neilson who sets up an institute to support independent journalism.
The full list can also be found in the December issue of Forbes Asia.
< Previous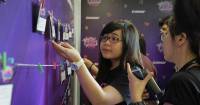 'Tis the Season of Giving
Next >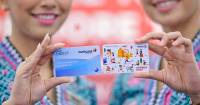 Discover the best of both worlds with this new loyalty collaboration!

Warning: sort() expects parameter 1 to be array, bool given in /home/swysunway/public_html/stories/wp-content/themes/Avada/single.php on line 555