This conversion initiative will allow members of both programmes to use their Enrich Miles or Sunway Pals Points for an expanding array of rewards, allowing members to enjoy more value from their programme.
Good news, Sunway Pals and Enrich members! You can now utilise your points at more locations thanks to a recent strategic partnership between Sunway Pals and Malaysia Airlines.
The collaboration allows Enrich members to exchange their Enrich Miles at Sunway's establishments and Sunway Pals members to redeem their points for travel and lifestyle rewards.
For starters, Enrich members will get to redeem their Enrich Miles for lifestyle rewards from over 1,000 merchants at Sunway malls, Sunway theme parks, Sunway medical centres, Sunway educational institutions, Sunway properties and other Sunway businesses.
Separately, Sunway Pals members can convert their points to Enrich Miles to enjoy flights across 13 global airlines in the Oneworld alliance.

What's offered?
From Sunway Lagoon discounted tickets to reduced room rates at Sunway Hotels, these are just some of the many benefits offered to a Sunway Pals member.
Other promotions include enjoying 30% off tickets for the Li RongHao 'If I Were Young' Kuala Lumpur 2020 concert using the promo code 'SUNWAYPALS'!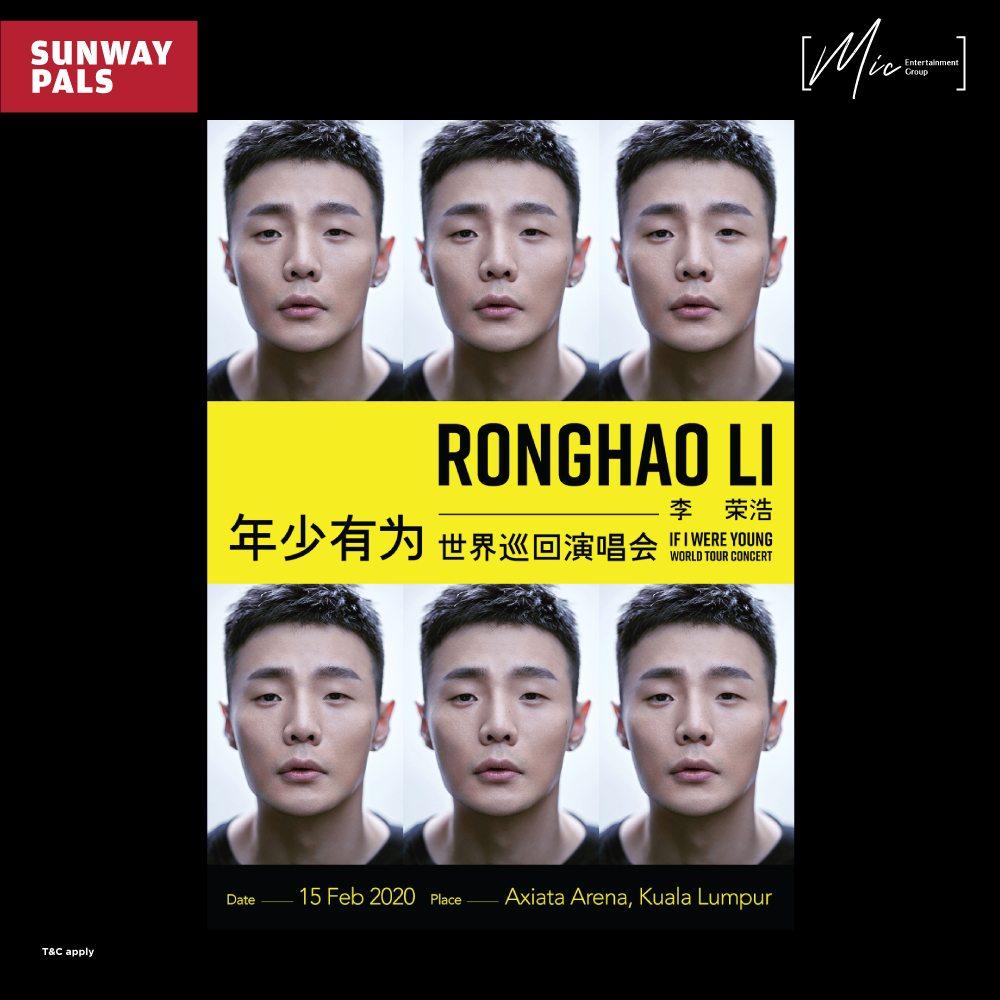 These are only a few of a multitude of promotions and benefits one has as a Sunway Pals holder. Sign up today!

Not sure how to convert Enrich Miles into Sunway Pals Points?
Here's a step-by-step guide.
Step 1: Fill up this form and click 'Submit'.
Step 2: Your Enrich membership name and ID will be validated. Upon successful match, you will receive an email to confirm your redemption.
Step 3: Upon successful transaction, Sunway Pals Points will be credited within 14 working days.
List of participating merchants at Sunway establishments:
The conversion period will be valid until 1 November 2021.
Sunway Group Executive Vice President of President's Office Evan Cheah praised the initiative for enhancing the overall customer experience for both loyalty programmes.
Related story: "Think big but stay practical" – Evan Cheah
"With the Visit Malaysia Year 2020 around the corner, inbound and domestic travellers will be able to optimise their reward options exponentially," he said. "The partnership will strengthen loyalty for both Sunway Pals and Enrich members whilst enhancing the overall customer experience."
The partnership was officially launched at a recent event of the Enrich & Sunway Pals partnership held at Sunway Pyramid. Enrich and Sunway will embark on more joint promotions in the future aimed at strengthening customer loyalty whilst enhancing the overall member experience.
Launched in February 2014, Sunway Pals is Malaysia's fastest growing and Sunway Group's flagship integrated loyalty programme. It currently has over 850,000 members.
Under the loyalty programme, members receive reward points and a range of privileges when they make property purchases or spend at the participating Sunway-owned malls, hotels, theme parks, colleges, universities, hospital and its array of participating merchants plus members get to enjoy the benefits of cashless parking with no surcharge.
Related story: Cashless and Ticketless Parking with Sunway Smart Parking