Hacking the Right Way
4
-min read
42KL, in partnership with MDEC, has concluded the region's first-ever SME Innovation Hackathon to provide its students – fondly known as cadets – with the opportunity to devise real-world solutions addressing real-world issues faced by businesses today
Four small and medium-sized enterprises (SMEs), seven days and 53 bright talents from 42 Kuala Lumpur (42KL) was all it took to enliven Southeast Asia's first-ever SME Innovation Hackathon in July 2022.
In partnership with the Malaysia Digital Economy Corporation (MDEC), 42KL organised the hackathon to provide its cadets with necessary exposure to the start-up ecosystem, as well as put them through a timely mastery and practical assessment.
Four invited SMEs under MDEC's portfolio – Troopers, Hive Resources, Moopt and PriceShop presented their digital challenges and pain points to the participating cadets. The cadets then worked closely with the founders and CTOs of the SMEs for seven days in areas such as payment system integration, UI/UX design for mobile application, UI/UX development of simple interface for end-users to easily utilise machine learning models, as well as the development of an intelligent web-scraping tool that enables data collection paired with data matching algorithm.
At the end of the week-long hackathon, 12 out of the 20 teams were shortlisted to take the stage on live Demo Day and present their innovative solutions.
"I am impressed with the outcome of 42KL's inaugural hackathon. From having little to no coding background and now solving industry challenges, our cadets have showcased their abilities as well as the effectiveness of the programme's project-based curriculum. We are immensely proud of all participating cadets in the SME Innovation Hackathon, and we truly believe that 42KL is on track with our goal of growing the local talent pool for the tech industry," said Matt van Leeuwen, Sunway Group chief innovation officer and director of Sunway iLabs and 42KL.
At 42KL, its cadets learn to code through peer-to-peer methodology, and the success of the SME Innovation Hackathon demonstrated the effectiveness of this innovative model through the visible creativity and technical capabilities of the cadets.
"The emerging forms of technology require talent workforce to be independently able to adapt to innovation. Thus, the effort to cultivate the skills and interest among youth such as the early talent programme is essential to future-proof our talents. We are honoured to collaborate with 42 Kuala Lumpur (42KL) for the SME Innovation Hackathon, of which we believe will inspire creativity and breakthrough solutions, at the same time, helping our country to be at the forefront in producing digital talents," stated Mahadhir Aziz, chief executive officer of MDEC.
"If we want to be at the vanguard of the digital economy & technology industry, we need to address the gap between the skills that hiring companies demand and the present skill set possessed by the current local workforce. Hence, an exercise such as this SME Innovation Hackathon organised by 42KL is a great effort to bridge the discrepancies," expressed Kelvin Lee, co-founder and executive director of Troopers Innovation.
PriceShop general manager Joshua Lin shares that they were fairly impressed with the quality of the solutions suggested as they could be implemented almost immediately, opening up their eyes to the power of coding.
"Our team at PriceShop was very impressed by the output presented by the teams – the cadets asked the right questions and delivered solutions that answered the challenge statements, which we were able to use and implement almost immediately. Some even went above and beyond the scope and developed useful features that will help enhance our operational efficiency. As someone without any programming background, this experience has opened up my eyes to possibilities and gave me new ideas for our company," lauded Joshua Lin, general manager of PriceShop.
To find out how you can be part of the innovative school that produces real-world solutions tackling real-world issues, visit www.42kl.edu.my.
< Previous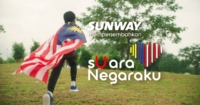 Kita Teguh Bersama
Next >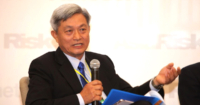 What's Up with Malaysia's Cost of Living?