Impactful Philanthropists in ASEAN
EDITION 2018
3
-min read
Having established Malaysia's largest education based social enterprise as well as the country's first sustainable township, Tan Sri Dato' Seri Jeffrey Cheah is committed to achieving the United Nations' Sustainable Development Goals through his philanthropic work.
I have discovered that philanthropy stems from the inner conviction that we, who have prospered from the resources provided by Mother Earth, have a duty to give back to society, and it can be done in many ways, not just through monetary means. We owe this to our society and nation and planet.
Raising the Bar of Excellence in Malaysia
Tan Sri Dato' Seri Dr Jeffrey Cheah's views on sustainability and philanthropy were shaped during his formative years while growing up in the small town of Pusing in Malaysia. He observed how poverty cut off access to education among his friends and neighbours. Pusing, back then, was largely a tin-mining town. He could not fail to notice the ugly scars on the landscape left by abandoned and disused mining pools.
"Poverty and environmental degradation are not abstract concepts for me. They helped form my convictions that education provided the optimum route out of poverty, and that we needed to help heal a bleeding Mother Earth", he says. As soon as he was able to, he established the Jeffrey Cheah Foundation (JCF), focused on making quality education accessible to all Malaysian students and on championing sustainable development. The foundation endowed US$ 10 million to the United Nations to establish the Jeffrey Sachs Center on Sustainable Development at Sunway University in 2016, which will train a new generation of students, practitioners and policy leaders across Asia.
Pushing the Envelope in Education
The JCF is a culmination of his three guiding principles—giving to society, quality education, and vision in perpetuity. In 2010, Tan Sri Jeffrey donated all of his equity, in perpetuity, in the Sunway Education Group to the foundation. The foundation has thus far given out RM330 million in scholarships and grants to deserving students. "It is my personal goal to award more than RM 1 billion in my lifetime in scholarships", says Tan Sri Jeffrey. As part of his vision to strengthen the education system in Malaysia, Tan Sri Jeffrey launched the first twinning programmes in Malaysia, linking up with several renowned universities around the world and has forged bonds with the University of Cambridge, Harvard University, and the University of Oxford. "We will not just stop there. We want to collaborate more closely with world-renowned institutions to make Sunway University the Harvard of the East", Tan Sri Jeffrey says.
Championing Sustainable Development
Tan Sri Jeffrey committed the Sunway Group and the JCF to championing sustainable development in a robust manner soon after the United Nations General Assembly adopted the 17 Sustainable Development Goals in 2015. The Sunway Group itself was founded on the concept of sustainable development, with the development of Sunway City. Four decades ago, the area was a barren land of disused and abandoned mining pools. Today, an entire ecosystem has been restored, and Sunway City is home to a thriving community of more than 200,000 people living, working and playing in Malaysia's first integrated green township, with plans to establish Sunway City as a model "Smart Sustainable City" of the 21st century. "Sunway is demonstrating that you can do well by doing good and that profitability and sustainability go hand-in-hand", he says.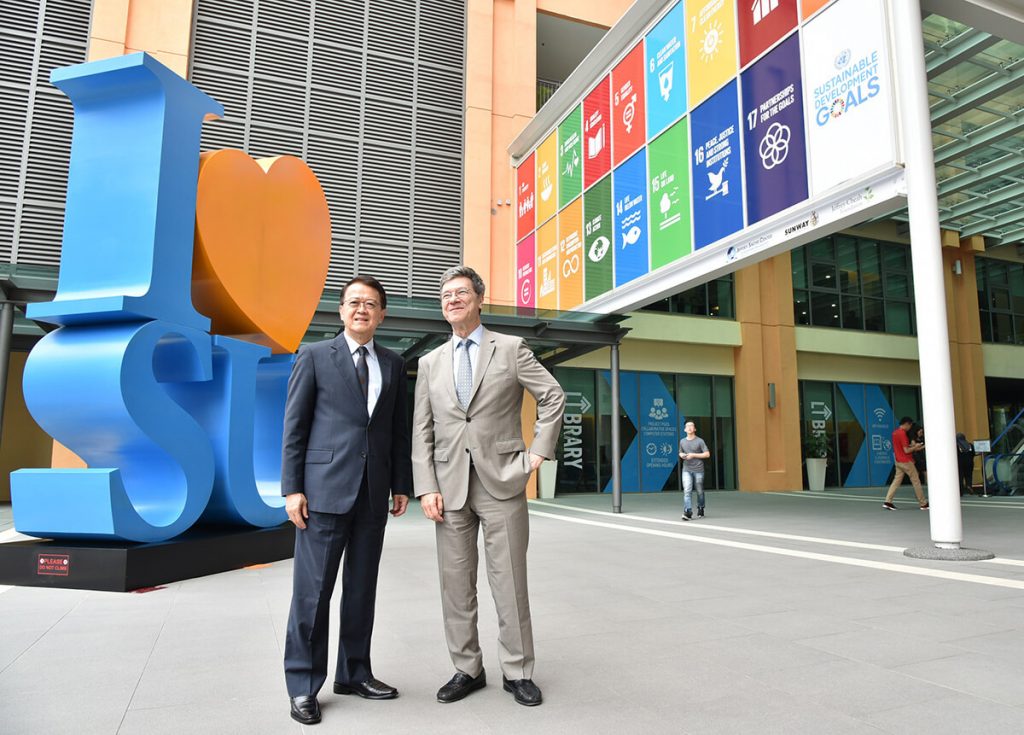 Sustainable Development is in Everyone's Hands
Ultimately, Tan Sri Jeffrey believes that achieving the SDGs should be a collective effort. "We understand that realising the SDGs is not just in the hands of the government alone. It is a concerted effort of all sectors of society—the private sector, academia, civil society and, of course, every single individual. We are all in this together", says Tan Sri Jeffrey. In line with this belief, he hopes his actions will inspire more people to do good. After all, his personal motto is "I Aspire to Inspire before I Expire".
The article originally appeared in  Asia Philanthropy Circle's ASEAN Impact 25
< Previous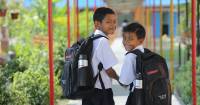 Walking the talk on sustainability
Next >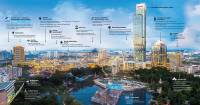 Setting the benchmark for sustainability