Lessons from the Past, Education of the Future
Professor Elizabeth Lee is looking forward to guiding SEG into an innovative future
8
-min read
Professor Elizabeth Lee along with her team at Sunway Education Group (SEG) is constantly finding new ways to engage students and lecturers in creating new, meaningful experiences, especially in this period of uncertainty.

SEG continually pushes the boundaries of what education should look like in molding the minds of the leaders of tomorrow – be it learning from roadblocks and challenges to planning ahead for cultivation of new skills and talents.
The Malaysian higher education landscape was not spared the upheaval when the pandemic hit our shores in the first quarter of 2020. However, Sunway Education Group (SEG) was ready to take the bull by its horns and tackled the challenges that came their way, leading to a massive shift in operations, learnings and overall experience for both educators and students.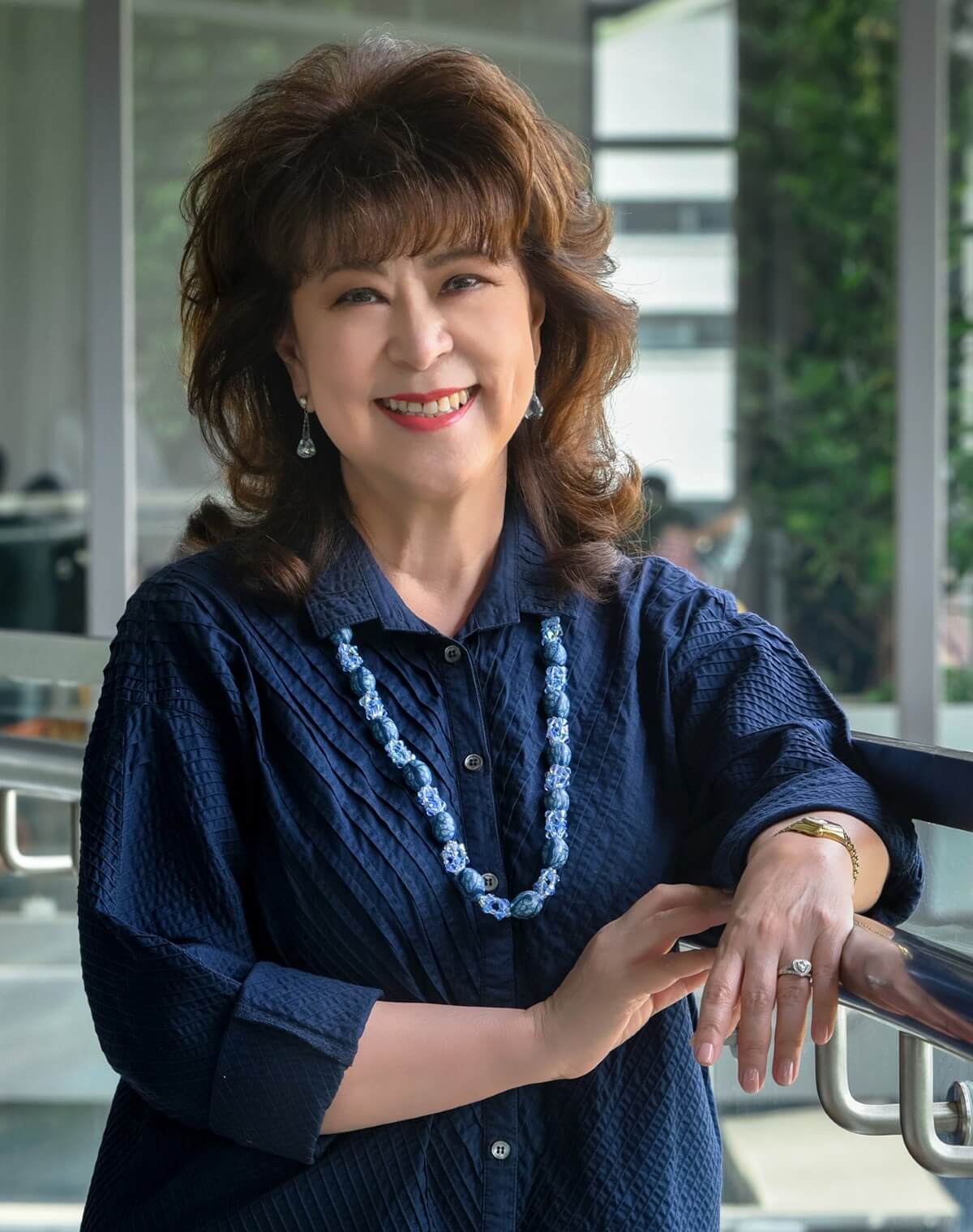 "In this new reality, the "new learning" required is about how to learn all over again, with a totally fresh mindset, to be able to see things through new eyes and with a new way of thinking, freeing our mental and emotional system of the values we have been indoctrinated with which have distanced us from human need and solidarity to facilitate exploitation and greed. I believe in order for us to adapt in this rapidly changing environment, and the dawn of a robot world, more so against the backdrop of this unprecedented COVID-19 virus, we need to relearn old values and reimagine new ways of doing things in this new normal," says Professor Elizabeth Lee
This was no easy feat, given the tremendous number of students enrolled in SEG's various institutions.
In a report by the Ministry of Higher Education (MOHE), 'The Way Forward for Private higher Education Institutions: Education as an Industry (2020-2025), there were a total of 1, 325, 699 students pursuing their tertiary education in higher education institutes across Malaysia. More than half of this number were enrolled in private institutions, and the remaining 49% in public universities and branch campuses.
This number was recorded end of 2019 and is expected to have increased substantially in the past few years.
Digitalising SEG: a new way of learning for the new normal
With Sunway being an active adopter of digital technology and solutions in all facets of the Group, digital modes of learning were incorporated into the syllabus and operations of SEG pre-pandemic. This was vital in easing the digital shift for both lecturers and students once face-to-face learning was no longer a daily possibility.

Professor Lee explains that SEG had mobilised a hybrid teaching and learning strategy across all institutions when the pandemic struck to allow students to continue learning online, or face-to-face where possible.
Online learning presented students with the flexibility to learn at their own time, space and pace, providing them the opportunity to develop the relevant tech and online social networking skills. This enables students to work better with peers across the world, bolstering their understanding and to collaborate with people of different cultures and backgrounds.
To guide and ease students into e-learning, SEG adopted several innovations to increase online learning efficacy for students, teachers and staff alike. This includes:
Digitalised curriculum / content: Goals and objectives need to be relevant with clear guidelines on how to achieve the goals.

Infrastructure (Learning Management System): An effective evolving system (to cater to the educational support administration) and friendly to learners. Suitable platforms for teaching and learning, as well as communication.

Digitalised Resources: Ensuring top-class resources for staff and students.
Tools such as Zoom, Padlet, and Screencast-O-Matic were acquired by Sunway University in 2020 to support online teaching and learning – leading to the introduction of five new recording rooms in the university to further support the production of high-quality educational videos.
"We understand that technology moves at a fast pace, as such there is a need to constantly stay updated with the latest teaching and learning platforms available. For this we have to look into various aspects such as provide additional training for our lecturers to further enhance their online teaching skills; to ensure adequate technical support is available; and further invest in online support facilities and e-resources," Professor Lee adds.
Overcoming Digital Disparity: Ensuring effective learning for students of all backgrounds
Whilst the pandemic has brought to light the importance of digitalisation, it has also highlighted the digital disparity between those who could afford to conduct their studies at home with the relevant materials, and those who could not.

To address this issue, SEG began by opening up – albeit digitally – the library and campus for students to have greater access to necessary resources. As time wore on, the MOHE then allowed universities to make provisions for 'students with needs' to physically return to campus during the MCO for those who require the tools and environment for online learning.
It came as no surprise then, when the results from the recent COVID-19 Response Barometer survey revealed that Sunway University students found their online learning experience to be above the Global satisfaction rate. Based on the results from the survey by i-Graduate, the overall satisfaction rate with the shift online was 66%, with Sunway University topping the average satisfaction rate at 76%.
Digital tools were effective in the learning process for students, but for those going through skill-based courses, SEG had to devise a different route.
During the most stringent MCOs at the start of the lockdowns, laboratory and practical demonstrations were carried out through video recordings to ensure the students can appreciate the technical aspects of the practical skills. Lecturers and laboratory staff tapped into their creativity to create interactive videos simulating the actual experience.
"For e-learning to be effective, both lecturers or instructor and learners need to be at a certain level of readiness – in both attitude and competency. Professional development for the lecturers is critical, they need to be able to communicate to their learners of their expectations," Professor Lee says.
One school that pivoted quickly to a digital experience was 42KL, which allows students the opportunity to learn how to code without the need for teachers, traditional classrooms and most of all – any fees. This provided students from all backgrounds to challenge themselves and build a new way of learning beyond conventional methods.
Education in 2021 and beyond – what to expect
Safety of the students is a top priority for SEG, and various steps and measures are being taken to ensure the campus is a safe place for all such as physical distancing reminders, sanitisers made available on campus and QR codes for e-Tracing.

Professor Lee is enthusiastic about the students' return once the pandemic situation is under greater control. She is also a firm advocate of the National COVID-19 Immunisation Plan (NCIP) and via SEG Advisories, has been encouraging both students and staff alike to register for vaccination. Aside from protecting our loved ones, the vaccinations will enable us to return to normalcy sooner rather than later.
"Our core focus remains in fulfilling our duty to provide the highest quality of education in terms of curriculum and delivery. We will continue educating and enhancing the lives of the masses through education by promoting equity and inclusiveness, ensure future talents are ready for a digital and technology-driven world; and nurture socially responsible future generations who are empowered to care for the environment and ensuring sustainable living," she stresses.
To accommodate the growth in students and interest in a wider range of studies, Sunway University is currently undergoing an expansion that will include new post-graduate programmes in Creative Arts and Media and Medical Science; new degree programmes in Engineering, Finance, a post basic certificate in Intensive Care Nursing, Diploma in Digital Creative Content and a lakeside campus for the School of Arts.
The lakeside campus will house the School of Arts which encompasses film, theatre, communications and the art, design and media departments, with facilities to establish a cultural heart in Sunway City Kuala Lumpur (SCKL).
New facilities within the facility will include:
Music – Recording Studios, Sound Mixing and Editing Suites, a Foley Studio (for recording film sound effects), Practice Rooms, Band Rehearsal Rooms, a Recital Hall, a Concert Hall/Proscenium Theatre

Film – Shooting Studio, Sound Mixing and Editing Suites, Colour Grading Suites, a Cinema, Set-building Workshop

Communications – Pod- and Web-cast studios, Radio Studio for Sun-FM

Art, Design and Media – Art Gallery, Studios (various), Workshop

Theatre – Experimental Theatre, Rehearsal and Dance Studios, Set-building Workshop

Others – Outdoor performance amphitheatre / Art Plaza, Sculpture Garden, impromptu performance areas at various locations
The expansion was carried out with the goal of strengthening the appreciation of the arts in Malaysia in mind – which will eventually lead to greater opportunities for professionals and students to come together in bringing the arts and culture to life at SCKL.
"While we place emphasis on IT and AI (Artificial Intelligence), we often forget the role of arts as the essence to nurture creative people who are needed to balance the onset of a robot world. The arts promote critical, creative thinking as well communication skills for students to survive and thrive in a post-pandemic world. Often times, we tend to think that IR 4.0 is all about technology and that it will take over jobs, eventually replacing humans at work. However, technology cannot fully replace human beings because technology cannot evolve on its own, think creatively, exude emotions or empathise," Professor Lee muses.
The Future is in Our Hands
Professor Lee is a firm believer of the role technology plays in providing students opportunities that were far beyond what could be dreamt of just a decade ago, and that they should recognise these advantages for their greater good.
"Encouraging that learning mindset is vital. An independent learner is not someone who does not need to go to school, but someone who is able to harness the resources around them, synthesise and then innovate."

"Education is a long-term and lifelong endeavour. Despite the setbacks in the last year or so, we must focus on the long-term benefits. At Sunway, it has always been about developing forward thinking, innovative, dynamic and value-driven global citizens who can thrive and succeed in the fluid and fast changing world of the 21st century," concluded Professor Lee.
< Previous
Sunway and Multicare Bring Pharmaceutical Healthcare Up A Notch
Next >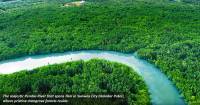 There's no Planet B: A Step towards Addressing Climate Change