Properties in the New Normal
3
-min read
The COVID-19 pandemic has changed the way we utilise our homes and correspondingly, the features we look out for when purchasing properties.
What makes a home? Pre-pandemic, a home is where one lives, a sanctuary to retreat to after work and where families would converge during the weekends. However, things changed when the COVID-19 pandemic hit last year, and governments enforced lockdowns to contain widespread infection.
With daily routines spent mostly at home in favour of social distancing, we now have different expectations for our homes. A home is no longer just for rest; it must also function optimally as a home office, school, a place for recreation, and exercise for the whole family.
Demand for space
Being confined at home for work, learning, exercise, leisure, and entertainment during the pandemic, property buyers now want more spacious houses.
According to Knight Frank's Global Buyer Survey 2020, 45% of the real estate consultancy's respondents across 44 countries indicated their preference to buy detached family homes post-COVID-19, as opposed to before.
"With each unit measuring more than 1,300 sq ft, Sunway Property's upcoming Sunway Artessa offers homebuyers more spacious homes. Meanwhile, Sunway Property's proposed mixed residential project in Cheras will also cater to the pent-up demand for larger living spaces," said Sunway Property managing director Sarena Cheah.
Earlier this year, Master Community Developer Sunway Property's wholly owned subsidiary Sunway Kinrara Sdn Bhd acquired 1.4ha of freehold land in Taman Mutiara, Cheras for RM42 million, with plans to launch exclusive townhouses and condominiums.
A home office is also more important than ever, with almost two-thirds of respondents more likely to work from home (WFH) due to the pandemic, the survey showed.
Sunway Belfield, one of Sunway Property's new properties launched this year, features a co-working space catered for residents who WFH. With only 10 units per floor, the serviced apartment was designed with semi-d and bungalow layouts to provide better ventilation, natural light, and privacy.
The great outdoors
The prolonged lockdown period has resulted in a greater appreciation for nature, with 66% of Knight Frank survey respondents saying large gardens and outdoor spaces are now more important features in a home.
Being cooped up indoors for long periods negatively affects our mental and physical health while greenery is proven to be good for our health. In a 2019 research study involving 20,000 people, the European Centre for Environment & Human Health at the University of Exeter in the UK found that those who spent two hours a week in green spaces were more likely to report good health and psychological well-being than those who did not.
Recognising the value of green lungs, Sunway Property is set to launch Sunway D'Hill this year, where residents have a view of the 346.8 ha Kota Damansara Forest Reserve located 100m away, featuring 14 km of hiking trails to explore.
"Over the period of the pandemic, I believe many people have experienced a reset of priorities. Many have developed greater appreciation for their families, their health and wellbeing. The strength of the location of all our new launches which are within matured neighbourhoods will reduce time spent on commuting for work, school or even grocery shopping. This allows for more meaningful time spent with family or working out at our development's various facilities," said Cheah.
This year, Sunway Property is launching RM 2.8 billion worth of properties in Malaysia, Singapore, and China in anticipation of an economic recovery as COVID-19 vaccines are rolled out globally. A total of RM 1.1 billion worth of new properties are in Klang Valley, designed for new norm urban living. They include Sunway Belfield in Kuala Lumpur, Sunway D'Hill in Kota Damansara, Sunway Artessa in Wangsa Maju and Jernih Residence in Kajang.
The remaining 60% of launches are international projects – an Executive Condominium in Singapore, Parc Central Residences and Phase 3 of Sunway Gardens Condominiums in Tianjin, China.
Underpinned by the new projects, Sunway Property aims to hit RM1.6 billion in sales this year– 23% higher than the RM1.3 billion achieved last year.
< Previous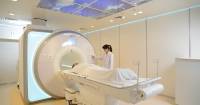 Putting a Stop to Killer Non-communicable Diseases
Next >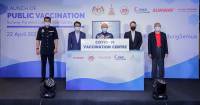 Life After Vaccine
This article first appeared in Berita Sunway Issue 72