Safeguarding Workplace Health and Safety: A People-First Approach
5
-min read
With a staff amounting 16,000-strong, it is most imperative to have a safe and structured safety model in place to ensure a sustainable and contented workforce.
The success of Sunway Group is fuelled by a 16,000-strong workforce that is passionate about accelerating the company's initiatives with their strength and talent. As an employer, we, too, are passionate about creating an inspiring and responsible workplace where our people can build a rewarding career and wield a positive impact on the environment and local communities. It is evidenced in our commitment to not only providing fair work opportunities, respecting labour and human rights, but also investing heavily in the safety, health, well-being and development of our employees. We view these as prerequisites essential to a resilient business model.
A Multidimensional Approach
Often, a company's success is governed by its internal culture. Culture is, in turn, partially shaped by the corporate structure and policies a company upholds. Sunway has long standardised ethical business practices across all our facilities in strict compliance with government regulations and our core values of integrity, humility and excellence. We ensure that the policies formulated and mandated are multifaceted in order to sufficiently prevent and properly address a broad range of perspectives regarding plausible risks and improprieties lurking in workplace environment. Policies currently in action include mandatory policies, industrial relations, recruitment, learning and development, and human relations.
A Safe and Healthy Workplace
Aside from the above, one of our regulatory focuses is the health and safety of our people, which we consider a basic right of every Sunway employee and one of our most important pillars.
To this end, we have implemented an occupational safety, health and environment (OHSE) management system based on relevant legal requirements. We are looking to improve our framework according to ISO 45001:2018 Occupational Health and Safety Management System Standard which aims to prevent work-related injury, promote continual improvement of OH&S performance and fulfil legal and other requirements. The extensive framework encompasses OHSE fundamentals such as leadership commitment, hazard and risk management, management & employee engagement, resource provision, auditing and taking corrective and preventive actions.
An OHSE committee work to maximise the effectiveness of this strategy and objectively assess our performance. Essentially an overseer, they are tasked to develop OHSE rules and Safe System of Work, review workplace conditions, monitor OHSE-related metrics, and disseminate relevant information. On another spectrum, the committee is also akin to a focus group as they solicit and channel worker input about OHSE to the management, giving our people a greater voice and an opportunity to be part of the solution.
Not only do we listen, acknowledging the irreparable harm they may cause our employees and, in turn, the community at large, all reports of hazardous situations, accidents and near misses are taken seriously and acted upon with urgency. As part of a strong and robust OHSE standard, we at Sunway go to great length to investigate every case by performing a root-cause analysis to help identify actions to ensure we do not repeat mistakes of the past.
Proactive Engagement at All Levels
Naturally, it is not enough to develop policies. In practice, seeing more of the spectrum involves a disciplined, complex, multilevel process. After all, policies are most successful when enforced at all levels of the company.
Another approach we adopt is to communicate our policies and goals in regards to OHS and ESG for both executive, as well as non-executive team members, as part of a broader in-house training programme as we empower our people from the ground up. As of 2020, Group Sustainability has conducted a virtual pilot workshop for non-executives from Sunway Property and Facility Management due to the pandemic. In this online session, participants are made aware of several key components that guide our purpose and everyday work:
The UN 17 Sustainable Development Goals (SDGs)
The extent of environmental plights such as climate change and pollution, as well as their consequences
Individual actions to protect the environment
The importance of OSH
Sunway's code of conduct and business ethics
At Sunway, we do not merely set our eyes on the capabilities and characters of our people but also how closely their personal interests and beliefs are aligned with the company's. Partly defined by a sustainable-capitalism concept, our business model often takes on a long-term and holistic outlook that sees us searching for underlying value and resisting distraction by market ephemera. Workshops as such should help in widening employees' perspective, shifting behaviour and, on the whole, nurture our corporate culture. Plans are in the pipeline to roll out similar workshops to other business units in the future.
Our Next Step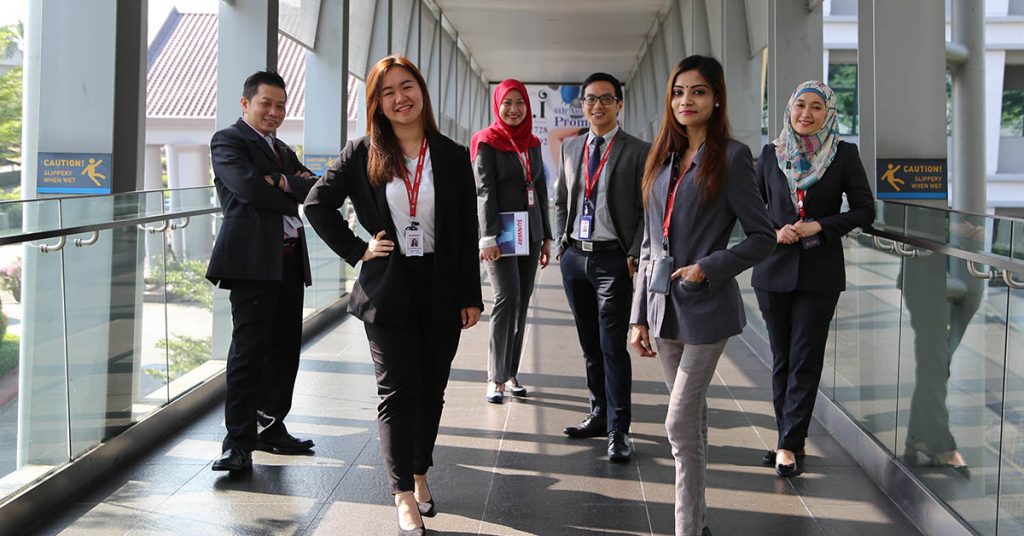 It is for this genuine commitment that goes beyond statutory or constitutional duties that Sunway has maintained its place in the FTSE4Good Bursa Malaysia Index for the sixth consecutive year in 2020. The index holds its constituents to high standards as set out in its rating system: more than its balance-sheet value, FTSE4Good expands its assessment methodology to include a company's environmental, social, and governance (ESG) factors and how effectively they deliver the sustainable growth the world needs.
Still, we acknowledge that there remain much to be accomplished in our continuous efforts to build sustainability into every part of our business model, particularly the social aspect – or the "S" in ESG. As a forward-thinking company, Sunway strives to make inroads to refine our social awareness and engagement blueprint, while constructing a dynamic workspace with openness, dialogue, connectivity, collaboration and trust bred deep in its bones, in which all employees can thrive.
To keep our ESG goals on track – one of them is to attain an FTSE4Good score of 3.5 by 2023 as opposed to 2.5 in 2018 – we have proposed to establish a standalone sustainability committee on our board to oversee the Sunway Group Sustainability Department. This structure will serve to identify and advise on key ESG elements in our operations and their relationship to business performance. By reviewing departmental activities' contribution to the company's sustainability plan, the committee is able to hold every unit accountable and stretch our commitment and ambition by developing evidence-based goals for continued progress.
Another highlight of our aspirations is the resolution to donate another USD10 million to the Sustainable Development Solutions Network (SDSN) over the course of five years starting from 2021. The monetary support will energise the mission of SDSN and the SDG Academy whose regional headquarters for Asia will be housed in Sunway City Kuala Lumpur, and hosted at the Jeffrey Sachs Center on Sustainable Development, Sunway University. This will crystalise Sunway Group's leadership in sustainability development as we continue to influence the evolution of ESG practices in businesses in Malaysia and across Asia. The time is here for all to recognise the virtues of ESG – that it is simply good business to be good.
< Previous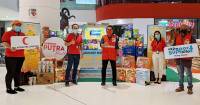 Rising Above the Tide
Next >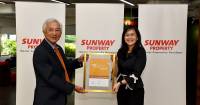 Thriving on Sustainable Living