Sunway-Cambridge Ties Set to Reach New Heights
3
-min read
Sunway University through the Jeffrey Cheah Foundation (JCF) has inked a Memorandum of Understanding (MoU) with the University of Cambridge to strengthen educational and research collaboration between Malaysia and the United Kingdom.
"If you want to go fast, go alone. If you want to go far, go together."
This proverb rings true for Sunway University and the University of Cambridge, who recently renewed their joint commitment to further educational ties between the two nations through a special MoU signing that took place in the UK.
Signed by Professor Dr. Stephen Toope, Vice chancellor, University of Cambridge and Professor Elizabeth Lee, chief executive officer, Sunway Education Group, the special occasion was witnessed by Prof Dato' Dr. Husaini Omar, director general of Higher Education Malaysia; Professor David Cardwell, Pro-vice-chancellor for Strategy and Planning, University of Cambridge; Professor Sibrandes Poppema, president, Sunway University and Professor Abhimanyu Veerakumarasivam, provost, Sunway University.
Datuk Seri Dr. Noraini Ahmad, Minister of Higher Education Malaysia commended both parties for their pursuit of educational excellence, which is now driven further by this formal collaboration.
"Educational institutions have a crucial role to play in building a brighter future for the generations to come. Therefore, the Ministry of Higher Education Malaysia is truly committed to supporting the growth, sustainability and excellence of higher education institutions in Malaysia. Partnerships between renowned institutions and Malaysian entities, such as the one we are witnessing here today, are crucial for Malaysia to achieve its goal of building a sustainable future for our citizens." – Datuk Seri Dr. Noraini Ahmad, Minister of Higher Education Malaysia
While the signing of this MoU is a fairly recent affair, the partnership between JCF and Cambridge University is no new endeavour, resulting in many significant opportunities. This includes the appointment of Sunway Medical Centre as the Cambridge University Clinical Research Centre Regional Site Partner, the ASEAN Emerging Researches Conference co-organised by Sunway University and Wolfson College, Cambridge University and the Cambridge-Oxford-Sunway Biomedical Symposium.
An honorary milestone in this historic relationship is the establishment of the Jeffrey Cheah Biomedical Centre at the Cambridge Biomedical Campus which opened its doors in 2019. The centre has since, contributed to the advancement of biomedical knowledge and research, enabling scientists to explore cutting-edge research to tackle major health challenges, such as COVID-19.
"The deepening of this collaboration between two world-class institutions is truly exciting. Our work together so far has produced significant results that can address real-world issues, and we are confident that this partnership will lead to breakthroughs in science and medicine in the coming years." – Professor Dr. David Cardwell, University of Cambridge pro-vice-chancellor
In line with Tan Sri Sir Jeffrey Cheah's vision to make quality education accessible and possible for all, JCF has disbursed more than RM600 million in scholarships to date, with the Sunway Group founder and chairman's personal goal to double that amount to RM1 billion in his lifetime.
"The Jeffrey Cheah Foundation, which owns and governs Sunway University is fully committed towards nation-building and supporting Malaysia's goal to become a strategic transnational education and research hub in Southeast Asia. This partnership with the University of Cambridge is one crucial step we are taking to realise that goal." – Professor Elizabeth Lee, Sunway Education Group chief executive officer
< Previous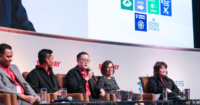 The Science of Emotions
Next >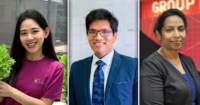 Leaders in the Spotlight