Sunway Installs Contactless COVID-19 Testing Pod to Protect Healthcare Workers
4
-min read
Sunway Medical Centre and Sunway iLabs recently built a contactless COVID-19 testing pod, allowing healthcare workers in Malaysia to conduct testing for suspected cases in a safer and more efficient manner.

The success of this project is made possible due to the collaborative effort of various components and resources available at Sunway City Kuala Lumpur, a living lab with a thriving ecosystem where ideas are developed and turned into sustainable solutions.
While the nation is in a state of recovery with a decline in new reported cases, COVID-19 remains a threat and resurgences may happen, as seen in some countries. With  severe and mounting disruption to global supply of Personal Protective Equipment (PPE), healthcare workers are dangerously ill-equipped to care for COVID-19 patients.
Realising this predicament, Sunway Medical Centre and Sunway iLabs joined forces to protect those most susceptible to the virus by creating an innovation that will reduce contact with possible carriers and subsequently, the infection rate. This partnership resulted in the conceptualisation of a COVID-19 testing pod, with the very first unit now being deployed at Sunway Medical Centre in Sunway City Kuala Lumpur.
The COVID-19 testing pod that Malaysians need
Inspired by a South Korean invention, the testing pod is meant to provide a contactless experience between the healthcare worker and the patient being tested.
As Malaysians rally together to help produce PPEs for frontliners, Brian Lee, a prop builder from Macam Yes Studios, and Kenneth Lim, executive director of a signage and signboard company called Vortex Media, banded together to produce makeshift pressure pods.
Their efforts caught the attention of Dr Wendy Tay from Sunway Medical Centre (SMC), who decided to bring the team on board to build an improved version of the pod for SMC as well.
Two teams were formed – the first consisting of the Sunway iLabs team, led by Matt van Leeuwen who put up a project management flow to work on the new prototype, while members of social enterprise EPIC Homes provided sourced for materials and feedback to improve on the original design.
The second team consisted of doctors and biomedical engineers who provided their input and feedback on the usability, airflow, pressure system and other key features to be included in the prototype. The medical team then contributed in the practicality of the booth when it came to using the right gloves, positioning of intercoms to communicate with those outside the booth and the screening workflow.
How does it work?
The booth is constructed for ease of movement, especially under such restricted, high risk environments in hospitals. Powder coated steel was used to construct the frame, and its walls formed with aluminium composite panels coated with PVDF (polymer) coating to make it easier to clean and more resistant to corrosion. Acrylic panels were used in the front, with laser cut ports for gloves to attend to the patients.
The booth is also air conditioned so that medical officers are able to spend most of their entire shift inside, minimising the number of times they need to enter and exit the booth. The air in the booth is also filtered thoroughly and under positive pressure. By doing this, safety of the healthcare worker is improved as it minimises the need for PPEs and putting on and removal of it, where infections can potentially occur.
When in use, the gloves are cleaned with an alcohol solution between patients and the front panel wiped down with disinfectant after contact. The acrylic tray located at the front where samples and swabs are placed is removed between patients and immersed in disinfectant to sanitise it further and to ensure all surfaces are kept as clean and hygienic as possible.
In just three weeks, the very first improved COVID-19 testing pod was completed and is now installed in a designated tent outside Sunway Medical Centre for active testing.
Living lab Sunway City Kuala Lumpur breeds innovation
This project is one of the many successful initiatives born out of a cross-collaboration between the different components in Sunway City Kuala Lumpur, a living laboratory with a thriving ecosystem to germinate ideas and transform them into sustainable solutions.
One of the many components available in Sunway City Kuala Lumpur is the Sunway iLabs. It is the brainchild of Sunway University, Sunway Group and Sunway Ventures and inspires students and entrepreneurs to come up with innovative ideas and launch their plans. Mentorship and close collaboration are carried out to stimulate these innovations and allow entrepreneurs to scale their businesses faster.
Currently Sunway iLabs has a number of programmes that aim to make a change in different segments of society, such as the FutureX programme which includes an urban farm innovation hub; the iLabs Accelerator for start-ups, the Innovation Matching Fund launch for Sunway Business Unites; a Business Ideation Generator programme and Make it Challenge for students, as well as the launch of the first 42 KL campus in Malaysia that provides open-to-all and tuition-free courses to train the best developers in the world.
Follow Sunway iLabs Facebook page to find out more about their latest projects or simply to share your thoughts.
< Previous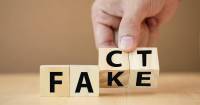 Five Coronavirus Myths You Need to Stop Believing
Next >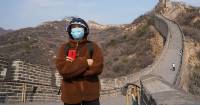 Pre, Present and Post Pandemic World
This article first appeared in Berita Sunway Issue 69