Five Coronavirus Myths You Need to Stop Believing
5
-min read
Shedding light on misconceptions about COVID-19
Coronavirus or COVID-19 has become a ubiquitous buzzword the world over. The World Health Organization (WHO) on 11 March declared COVID-19 a global pandemic with more than 118,000 cases reported in over 110 countries and territories around the world. The number has now ballooned to 3 million cases, as of this writing.
As the virus roils world markets, much conversations about it are taking place online. Social media is the most convenient way to stay connected with family, friends and colleagues as the world goes into lockdown, socially distancing themselves to curb the spread of the virus. People are using different social media platforms to share information, air their anxieties and kill time while in quarantine. However, these conversations can be the source of spreading misinformation and myths, and can lead to negative outcomes.
Akin to the swift transmission of COVID-19, the spread of misinformation through social media can be detrimental, particularly Whatsapp, a popular chat app with over 2 billion users worldwide.
Therefore, it is crucial to keep ourselves informed about what is true or false about the disease to help prevent incorrect information from being circulated.
Myth: I can contract coronavirus from a package sent from China
Fact:  WHO stressed that there is no risk of contamination by the novel coronavirus when receiving a package from China.
"The new coronavirus cannot be transmitted through goods manufactured in China or any country reporting Covid-19 cases.

Even though the new coronavirus can stay on surfaces for a few hours or up to several days (depending on the type of surface), it is very unlikely that the virus will persist on a surface after being moved, travelled, and exposed to different conditions and temperatures," WHO said.
Myth: Eating garlic, onion, as well as drinking hot water help keep the virus away
Fact:
Although garlic is a popular flu remedy in traditional Chinese medicine and may have some antimicrobial properties, there is no evidence that garlic will protect people from the coronavirus.
Drinking hot water to kill the virus can also be misleading. Coronavirus can be killed in water at 56 degrees Celcius or higher after 30 minutes, but it is impossible for the human body to lift its temperature to 56 degrees Celcius. Not only drinking hot water does not help, it also hurts your oesophagus.
Myth: Sunlight kills coronavirus
Fact:
Exposing yourself to the sun or to temperatures higher than 25 degrees Celcius does not kill the virus.
Sunlight contains three types of ultraviolet light — UVA, which tans your skin and can cause eye damage; UVB, which burns and also ages skin; and UVC, which is "the most harmful one" because it is used to destroy genetic material, explains Juan Leon, a virologist who focuses on environmental health at Emory University. Luckily, he notes, the sun's UVC rays don't reach us because they are filtered out by Earth's atmosphere. "Right now, there is no data on whether the UVA rays of the sun can inactivate this coronavirus," says Leon.
As a result, a concentrated form of UVC is now on the front line in the fight against COVID-19. In China, whole buses are being disinfected by the ghostly blue light each night.
Myth: This pandemic has everything to do with the 5G network as some claim 5G can suppress the immune system, thus making people more susceptible to catching the virus
Fact:
Viruses cannot travel via radio waves/mobile networks. COVID-19 is spreading in many countries that do not have 5G mobile networks.
Dr Simon Clarke, associate professor in cellular microbiology at the University of Reading told BBC News, "The idea that 5G lowers your immune system doesn't stand up to scrutiny. Your immune system can be dipped by all sorts of thing – by being tired one day, or not having a good diet. Those fluctuations aren't huge but can make you more susceptible to catching viruses. "While very strong radio waves can cause heating, 5G is nowhere near strong enough to heat people up to have any meaningful effect. The 5G radio waves are tiny and they are nowhere near strong enough to affect the immune system."
Myth: You can make your own hand sanitiser with alcohol
Fact:
Hand sanitiser that contains at least 60% alcohol works as a substitute to soap and water, according to Centers for Disease Control and Prevention.
However, the alcohol available at our local stores has been diluted with water to make it reasonable enough to consume, but that also means it is no longer strong enough to kill microbes to function as a hand sanitiser.
Spirits maker Tito's Handmade Vodka shared the following PSA from its official Twitter account in response to a customer who claimed to have made hand sanitiser from its vodka.
Social media allows us to learn about the pandemic in ways that were not previously possible. We can now pretty much keep up with much of the world within minutes. However, having access to a wealth of information can heighten the spread of misinformation about the virus more rapidly than the disease itself.
The spread of misinformation has done its fair share of damage and can be seen in the promotion of false cures, siphoning millions of Ringgit off buyers who are desperate to get their hands on face masks, and giving rise to panic buying at supermarkets.
Communications and Multimedia Minister Saifuddin Abdullah told The Straits Times Singapore that more than 40 cases of hoaxes related to COVID-19 have been reported since the virus plagued the country, with an average of three to five "weird news" items popping up daily that require investigation. These include wild claims that hospitals are shut or that people are being randomly arrested.
We all want to share news that we think may help others but before doing so, we could follow these steps:
Has the story been reported anywhere else?
Is it from a credible and reliable source?
Has the photo or image been taken out of context?
If you are unsure of the above, then it could be fake news. You can stop that information from doing harm by not forwarding it. Similarly, you may follow the Ministry of Health on Facebook and Twitter for verified updates on the outbreak in Malaysia.
< Previous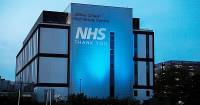 Research Institute at Jeffrey Cheah Biomedical Centre Leads Global Efforts in COVID-19 Fight
Next >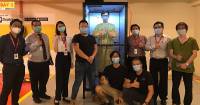 Sunway Installs Contactless COVID-19 Testing Pod to Protect Healthcare Workers

Warning: sort() expects parameter 1 to be array, bool given in /home/swysunway/public_html/stories/wp-content/themes/Avada/single.php on line 555

This article first appeared in Berita Sunway Issue 69