Sunway Launches First Internet of Toilet System in Malaysia
4
-min read
As part of the Group's continuous digitalisation efforts, Sunway has collaborated with Singapore-based Rigel Technology to introduce a digitally enhanced washroom system in the mall.

This is the first investment in Sunway Pyramid, with plans to introduce the system in more areas in the future.
With thousands of people frequenting the shopping malls daily, it can be tricky to ensure that every corner is kept in pristine condition – especially its washrooms. Wet floors, lack of toilet paper and an empty soap dispenser does not leave a good impression and can be an unpleasant experience, which now, can be a thing of the past, thanks to Sunway Pyramid's latest digital venture.
Banking on the expertise of Rigel Technology and Sunway's longstanding history of innovation, Sunway Pyramid now hosts Malaysia's first smart toilet system that utilises a centralised Internet of Toilet (IoT) system through data collection. With this new system in place, Sunway Pyramid aims to create a better shopping experience for shoppers.
"Sunway has always been an advocate of smart cities and sustainable townships. Our venture into the IoT system complements this concept that encompasses a holistic vision, going beyond just being environmentally friendly. Another aspect is in elevating experiences for our customers, which translates to providing excellent facilities and high-performance facility management. That's what we aim to achieve with IoT." – Jason Chin, General manager of Sunway Pyramid
How does it actually work?
Located in Sunway Pyramid Oasis Boulevard, the male and female washrooms powered by Rigel are fitted with sensors and monitors attached to toilet consumables such as soap, paper holders, paper towel dispensers and waster receptacles. When the stock of paper or soap is running low, alerts are sent to the working team to replace or refill the necessary items ensuring shoppers' pleasant and comfortable experience.
This is the same for the main water fittings including taps, urinals lavatories and push valves. The toilets are also equipped with environmental monitoring such as air quality, temperature humidity, a concierge and interactive panel for shoppers to provide their feedback before leaving.
To combat foul odours, ammonia sensors are strategically placed in the toilets to detect ammonia and will alert the management team for immediate attention.
How will this help?
All of the data collected through the sensors will be transmitted to a cloud server that can be accessed through a web platform and mobile app for easy tracking. In just one platform, the management team can have a bird's eye view of washroom performance, water consumption or other valuable data that can lead to the detection of any anomalies or faults. This will help reduce downtime, lower cost and even reduce water consumption for a more sustainable output.
It will also help optimise the mall's workforce for maximum productivity. For example, cleaners will be notified of cubicles that need urgent attention and can work towards cleaning those first compared to cubicles that are used less frequently.
How does this fit into the bigger picture of digital transformation for the mall?
With Sunway continuously innovating to bring new, improved experiences for the community, this introduction is the latest in a string of efforts within the mall and Sunway City Kuala Lumpur as a whole to reap the benefits of digitalisation.
Sunway Pyramid is also the first mall in the Klang Valley to introduce Sunway Smart Parking, which enforced a cashless and contactless method of parking payments. Doing away with the need for physical tickets and also heightening security as shoppers do not need to carry cash to pay before exiting the mall.
To address various customer needs – both online and offline – Sunway Malls also launched a Customer Engagement Hub to deliver a more engaging and interactive customer service.
Most recently, Sunway eMall was introduced as a one-stop hub for shoppers to purchase items from all seven Sunway malls nationwide, to provide both convenience and safety for  shoppers, as well as to support the malls' tenants in their recovery with the retail sector greatly affected by the  recent pandemic lockdowns. Through this platform, they are able to sell their items on the website and reach a wider audience who can now purchase their necessary items with just a few clicks.
"We recognise the need to constantly innovate to meet the demands of our customers. From Sunway Smart Parking to Customer Engagement Hub and Sunway eMalls, our journey in digitalisation, innovation and technology has just begun," Jason concludes.
< Previous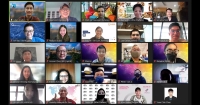 Sunway iLabs Concludes its Third Cohort of the Super Accelerator Programme
Next >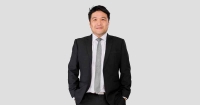 The Playbook on Cybersecurity