Sunway Putra Mall repurposes 2000kg of unwanted clothes with Kloth Cares
Sunway Putra Mall is encouraging the public to repurpose their unwanted clothes.
2
-min read
The joint-initiative aligns with Sunway's commitment towards the United Nations Sustainable Development Goals of building sustainable cities and communities.
Sunway Putra Mall just upped the ante on its green initiatives, teaming up with Kloth Cares, a social entrepreneurship movement, to establish a 'recycling corner' in the mall's carpark.
Kloth Cares, whose aim is to keep old clothes out of landfills, will distribute the unwanted garments to its partners Life Line Clothing and Selangor Youth Community, to be repurposed into wiping cloth, blankets, rugs, handbags, scarfs and other items, depending on the clothes' condition.
"The core objective behind providing a 'recycling corner' in the mall is to promote the importance of recycling among shoppers. To align with the United Nations Sustainable Development Goals, Sunway Putra Mall is committed to providing a better environment by reducing the number of clothes waste in landfills," said Phang Sau Lian, General Manager of Sunway Putra Mall.
Repurposing unwanted clothes
The mall kick-started the initiative in mid-February 2019, collecting more than 2,000kg of unwanted clothes in the process, including more than 12,000 pieces of t-shirts. Alarmingly, Malaysians produce almost 2,000 tonnes of textile waste a day, according to Kloth Cares, who has provided more than 130 recycling bins to communities across Malaysia.
Retail stores such as Monki, H&M, and Levi's – which can be found in the mall – have also joined the movement by placing their own recycling bins in their stores as well.
Importance of United Nations Sustainable Development Goals
The 'recycling corner' is just one of many efforts carried out by Sunway Putra Malls that aligns with the United Nations Sustainable Development Goals.
In 2017, Sunway Putra Malls conducted a campaign to raise textile waste recycling awareness through their Mid-Autumn celebration. Also partnering with Kloth Cares, the mall created a 10.5m high lantern made from recycled fabrics, earning an entry into the Malaysia Book of Records for the Tallest Lantern Made of Recycled Fabrics.
This particular initiative earned the Mall the 2018 International Council of Shopping Centers (ICSC) Foundation Asia-Pacific Community Support Award and a US$10,000 grant during the ICSC Asia-Pacific Shopping Centers Awards. The grant was channelled back to Kloth Cares.
Additionally, in an effort to support those with Autism Spectrum Disorder and to raise awareness on autism, Sunway Putra Mall embarked on an initiative to make its shopping centre autism friendly. Named Autsome, it is aimed at providing an inclusive shopping experience for autism and educating the public.
< Previous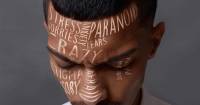 Breaking the Stigma on Mental Health
Next >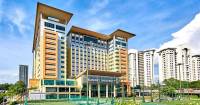 Sunway University now ranks among World's Best