The Award for Most Attractive Local Employer in 2021 Goes To…
Sunway was recently named as the only local private sector company in the top 10 of Randstad Malaysia's employer ratings
4
-min read
Sunway is the only local private sector company listed in Randstad Malaysia's list of top ten most attractive employers to work for in Malaysia in 2021.

It is Sunway's first time breaking into the top of the list of the most extensive employer branding research programme globally, designed to highlight how each country's largest commercial employers are perceived by jobseekers.
The COVID-19 pandemic has altered every way of work as we know it. While employees have had to adjust to huge shifts such as modifying their home-workstations, arranging for their children to attend online classes and possibly restructuring their finances to make ends meet, employers also have had the monumental task of navigating the new normal amidst dire situations simply to ensure the wellbeing and needs of their employees are also met.
Sunway Group, in going above and beyond to provide a smooth transition to their employees as best as they can was recently ranked eighth in Randstad Malaysia's list of most attractive employers to work for in Malaysia for 2021. As the only local private sector company to break into the top 10, Sunway made it to the top of the list out of 75 other commercial companies ranking alongside some of the most prominent global brands including Deloitte, Hewlett Packard, IBM, Nestlé and Samsung.
The 2021 Randstad Employer Brand Research, which has surveyed over one million respondents since its inception, evaluates job seekers' and workers' perceptions of employers brands in order to understand employee value proposition (EVP) factors and drivers that attract and retain talent.
While attractive salary and benefits was ranked the most important EVP factor, non-monetary ones such as work-life balance, job security and pleasant work atmosphere gained significant importance during the global pandemic, shifting the needle away from other priorities such as career progression.
Providing the best for each and every Sunwayian
In a time of such uncertainty and change, this latest ranking is testament to Sunway's efforts in valuing and supporting its 16,000-strong team across 50 locations primarily in Asia.
This includes prioritising diversity and inclusion in the workforce be it age, race and gender – reflective of Malaysia's multi-cultural composition. Local talent is nurtured and cultivated, with Sunway committing to local employment that made up 94% of its senior management in 2020.
Employees are provided the opportunity to share feedback on their working environment, allowing their performance to be measured effectively. Sunway fosters a high-performance culture complemented by competitive compensation and benefits package, which drives effective leadership, a nurturing environment, and a plethora of opportunities for socialisation, mobility and personal growth.
Navigating the new normal together
When the pandemic struck, Sunway responded swiftly with its People-First-Approach. Armed with the Prevention, Preparedness, Response & Recovery plan, the company was able to respond to employees' needs and was able to ensure the safety of its people nationwide.
In order to stay connected with the employees, virtual town halls and dialogue sessions were held with the CEO to address any concerns, and a survey was carried out to gain further understanding of employees' well-being with subsequent actions taken to address any gaps.
Employees were provided with a continuous supply of safety kits that included face masks, hand sanitiser, gloves, and vitamin C, and all offices were sanitised on alternate days with regular touchpoints sanitised every 45 minutes. Sunway sponsored COVID-19 tests for employees when required, and also offered free Health Screening Programmes to eligible employees.
During this period, Sunway's Employee Assistance Programme (EAP) also kicked into high gear to aid employees in their time of need. This included a hotline for counselling services and assistance to employees who required mental health support to manage stress, health as well as familial or financial issues.
Non-executive employees affected by the pandemic were given cash vouchers each to mitigate the impact of reduced overtime pay. Frontline employees and essential workers who had to support operations were provided hardship incentives and meal vouchers for their efforts. Employees living in high-density buildings who tested positive for COVID-19 and had to be quarantined were supplied with groceries, and Sunway also managed the sanitisation of their homes.
Investing in people for greater growth
In addition to providing support amidst strenuous times, one of our many family-friendly policies also succour working parents through childcare subsidies. Employees can also choose to integrate work and life through Kelab Sosial Sunway, taking on Employee Health Screenings and staff discounts. These efforts had also led to Sunway Group becoming the first Malaysian conglomerate to win three best employer awards at the Aon Best Employers Malaysia 2018.
"At Sunway, we are committed to meritocracy and diversity in operating our businesses. We have come a long way in building the foundation to create a conducive and healthy workplace for our talent, while emphasising the value of lifelong learning and attaining their full potential, more so during this period of global pandemic. We are honoured, and will remain committed to encouraging, inspiring, and respecting one of our most important stakeholders – our own people." ~ Sunway Group president Tan Sri Dato' Chew Chee Kin
< Previous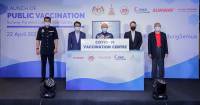 Life After Vaccine
Next >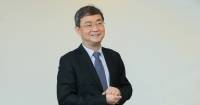 ESG Through the Prism of Sunway