The Infections We Want: Act of Kindness, Generosity and Heroism
5
-min read
Every cloud has a silver lining. Humanity came together to spread goodness during these trying times.
The world is short of many things right now. We are short of COVID-19 test kits, hospital beds, healthcare workers, face masks and even toilet papers! But there are some things that remain in abundance, and that is the act of kindness, generosity and heroism that our people have shown to one another during this pandemic.
Amid the Movement Control Order (MCO) which is effective until 14 April, most of us are relying on social media, news outlets (print and online), TV news channels and radio stations for updates. However, for the past week, all we have been hearing are news of people of all ages all over the world being infected and dying at an alarming rate (at the time of writing, there are more than 18,000 deaths and 415,000 people infected with COVID-19 globally – latest updates available here).
UNICEF is right, COVID-19 does not discriminate!
The good thing is, every cloud has a silver lining. Even one as ferocious as this COVID-19 thunderstorm, we see people continuously extending their hands to those in need in these trying times.
Big brother China has our back
Globally, many countries are short of supplies. China, being the first country to encounter this pandemic wasted no time in providing help to Malaysia, Italy and other countries after successfully containing the COVID-19 crisis in Wuhan.
China knew that every second is precious during this pandemic and immediately sent help once it was able to.
谢谢大哥Xie xie da ge (thank you big bro)
Our only line of defence in this pathogen war: healthcare workers
Everyone is afraid of contracting the COVID-19, including healthcare workers who have been, round-the-clock, caring for the infected patients. Being only human, these healthcare workers, are prone to diseases as well. Yet, they have shown utmost resilience in carrying out their duties (with great power, comes great responsibilities).
Many have not returned home to their families for fear that they may spread the disease to their loved ones. (at the time of writing, 15 healthcare workers in Malaysia had been infected)
On the contrary, there are stubborn individuals who refuse to heed the MCO or to declare that they have been infected when seeking treatment at hospitals. An irresponsible action that can endanger more lives.
Help them, help you by staying at home and be truthful.
#HelpOurHealthcareWorkers
#DudukDiamDiam
#HonestyIsTheBestPolicy
Money can help the living (not the dead)
Malaysians are indeed generous people. Multiple funds have been set up to aid those in need during this crisis, and those who are financially abled immediately stepped in to help. However, more funds are still needed to fight this crisis.
The government had launched a COVID-19 Fund to provide financial aid to those directly affected by the outbreak. RM1 million was channelled by the government into the fund to help unemployed COVID-19 patients and those under a 14-day quarantine. 
MERCY Malaysia, a full-fledged humanitarian organisation offering a full spectrum of humanitarian services, from emergency response to rehabilitation and recovery, mitigation and prevention, and disaster preparedness, sets up a COVID-19 Pandemic Fund to support the severely strained Malaysian healthcare system. The fund will also go towards supporting medical services and essential needs of marginalised groups.
The Edge Malaysia is rallying Corporate Malaysia to make monetary contributions for The Edge COVID-19 Equipment Fund and The Edge COVID-19 Health Care Workers Support Fund. The funds will be used to buy medical equipment and to aid healthcare workers who are infected with COVID-19 while exercising their duty.
Other funds include Tabung Bantuan Frontliners COVID-19 by Sinar Harian and more.
Showing gratitude with the power of sound
Not all have the financial means to contribute to funds, but that doesn't stop them from doing whatever they can to give their fullest support.
A poster headlined by "Show your gratitude with the power of sound", was circulated on WhatsApp and social media to call for all Malaysians to stand by their doors or balconies to cheer frontliners with claps, drums, bells or more for their tireless efforts.
Many joined hands (not literally because you need to practise social distancing right now) to boost the spirit of healthcare and essential workers. Malaysians came together to give their best support and shout out to these superheroes (without capes) who continue to serve the nation by giving their all to win this pathogen war.
Superheroes without capes: the ones we don't deserve, but need
After the MCO was enforced, authorities were given a very important task. To ensure that Malaysians adhere to the Order to help contain the outbreak. These officers are risking their lives, as they can be infected anytime while carrying out their duties outdoor, just to keep the rest of us safe.
They are not the heroes we deserve, but the heroes we need.
Terima kasih abang dan kakak polis!
Delivering food and love
Thanks to the power of technology, service is at our fingertips! With one tap on our smartphones, we can get groceries and meals delivered right on our doorsteps. Kudos to these amazing delivery services and riders that are working non-stop to deliver food and love to all Malaysians.
However, not all have the financial means or access to these services, especially senior citizens who are living alone. Kind Samaritans (aka Malaysians) have certainly not forgotten about this group of people and began delivering meals cooked with TLC (tender loving care) to the elderly in need.
So, instead of procrastinating at home, or whining about how you can't go outdoors for four weekends, why not spend time pampering yourself and finish your long overdue personal projects AT HOME.
And don't forget to extend a teeny weeny bit of help to the ones in need. Even a RM1 donation or a smile to your neighbour (make sure to keep a distance of at least 1 meter) can help save a life.
Remember, kindness, generosity and heroism are the kind of infections we all want. So go infect the world with goodness and we'll be blessed abundantly!
Stay responsible, stay safe and stay at home.
< Previous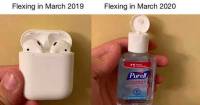 COVID-19 Memes that will Bring a Smile Underneath that Mask
Next >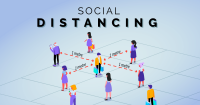 Do Your Part, Stay Apart – Why Flattening the Curve is Important

Warning: sort() expects parameter 1 to be array, bool given in /home/swysunway/public_html/stories/wp-content/themes/Avada/single.php on line 555

This article first appeared in Berita Sunway Issue 69