'Tis the Season of Giving
3
-min read
To some, the greatest gift they may receive this festive season is food on their tables, or dignity in times of crisis.

There are many ways to give back to society.

It may not always be about money, sometimes, it means more just by giving our time and energy to help the less fortunate.
At Sunway, we believe in giving back to society as well – in the form of food, scholarships, job opportunities and more, all of which are in line with our #SunwayforGood pledge to promote sustainability and social responsibility efforts.
For the first time, Sunway Group is embarking on a year-end corporate social responsibility campaign. Supported by Sunway Pals, Fujifilm, Parkson, and AEON, the programme aims to benefit 1,500 underprivileged children between the ages of four and 20 from orphanages and children's homes in the Klang Valley.
Here's a glimpse of how these children live and what we hope to do for them — together with your help.
The programme will run for 21 days from 25 November to 15 December, where members of the public will have an opportunity to sponsor school necessities and sports equipment via our #SunwayforGood truck that will be roving around the Klang Valley.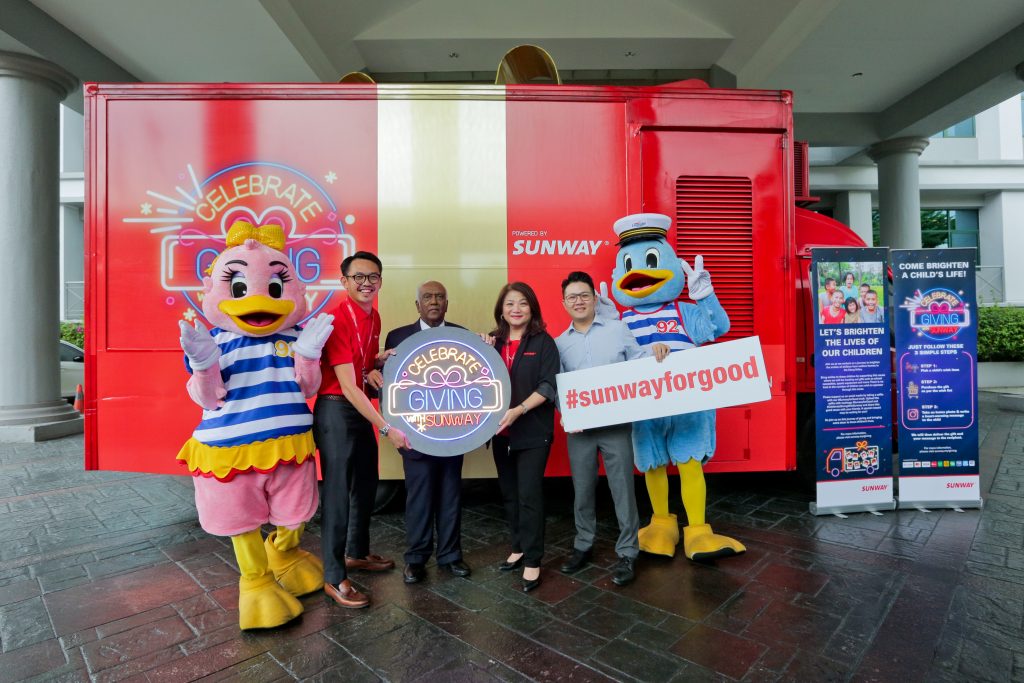 The objective of this campaign is to help empower Malaysians to do well by doing good as well as reignite the spirit of giving by contributing back to society.
How does it work?
Step 1: Donor to select a child's wish they want to fulfil and donate at the designated counter on the truck. There is no limit to the number of children you wish to sponsor.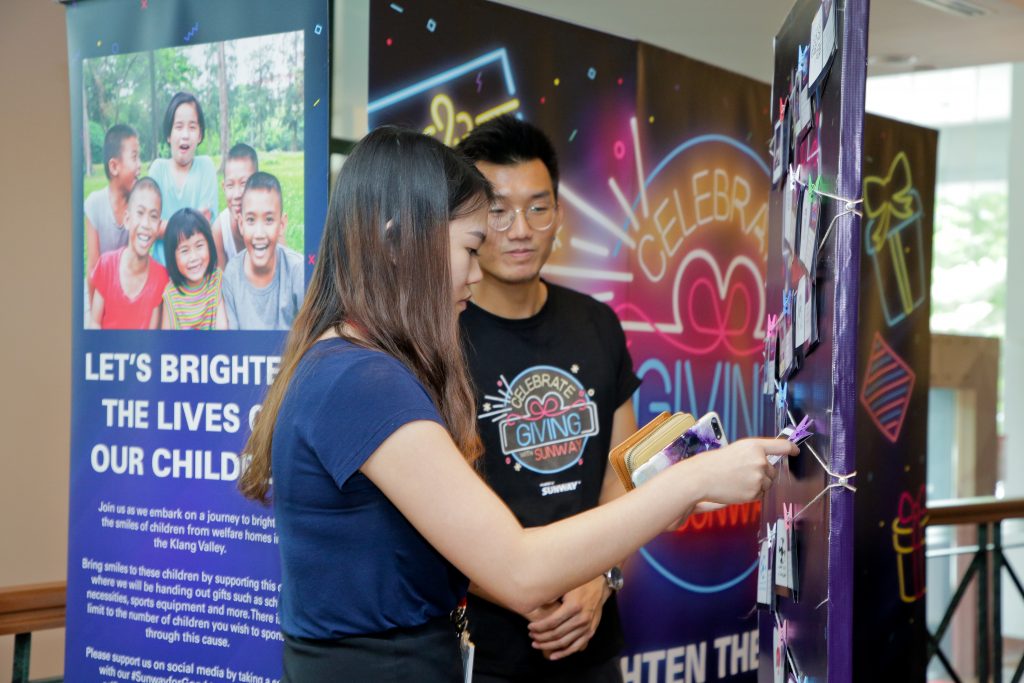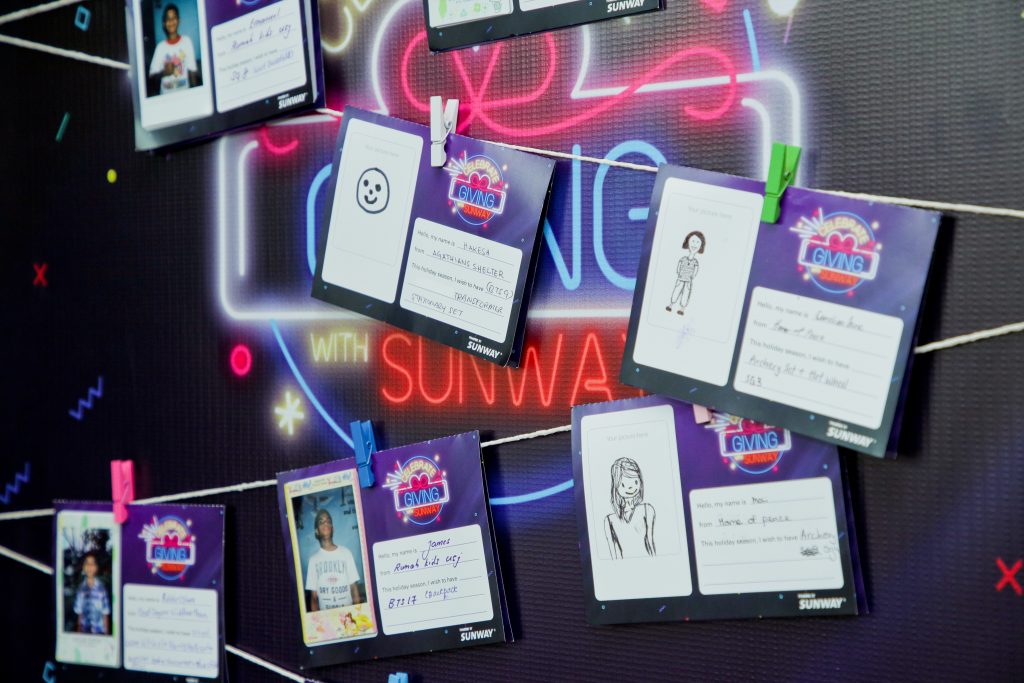 Step 2: Donor to make payment for the selected item (payment options by credit or debit card, e-wallet through Sunway Pals Terminal, cash, and also via the conversion of Pals Points)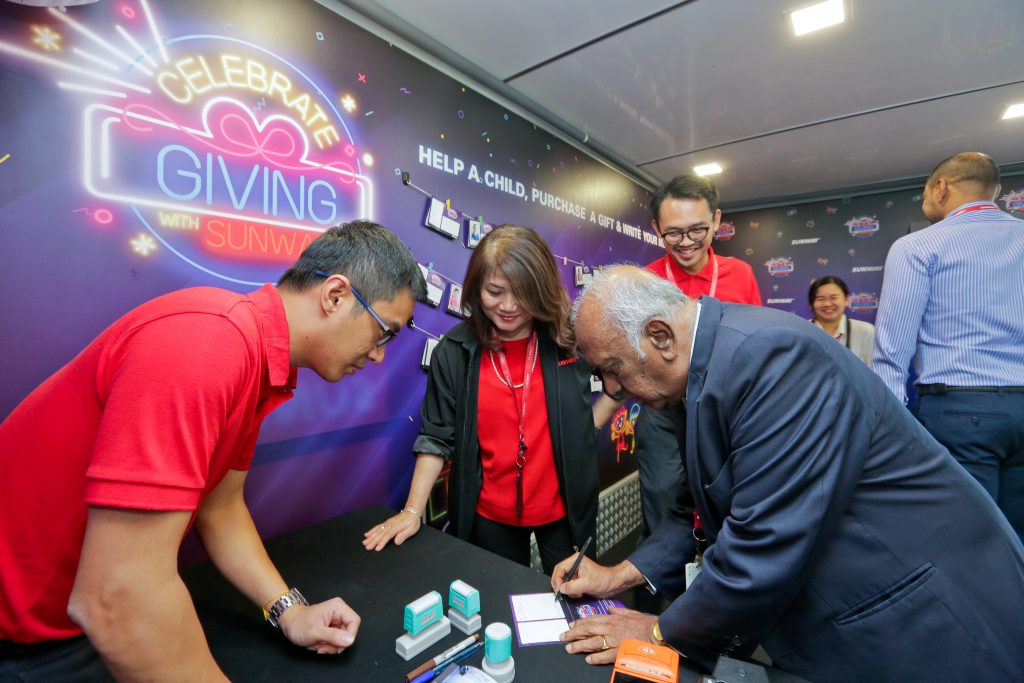 Step 3: Take an Instax photo of yourself and write a personal heartfelt message to the sponsored child.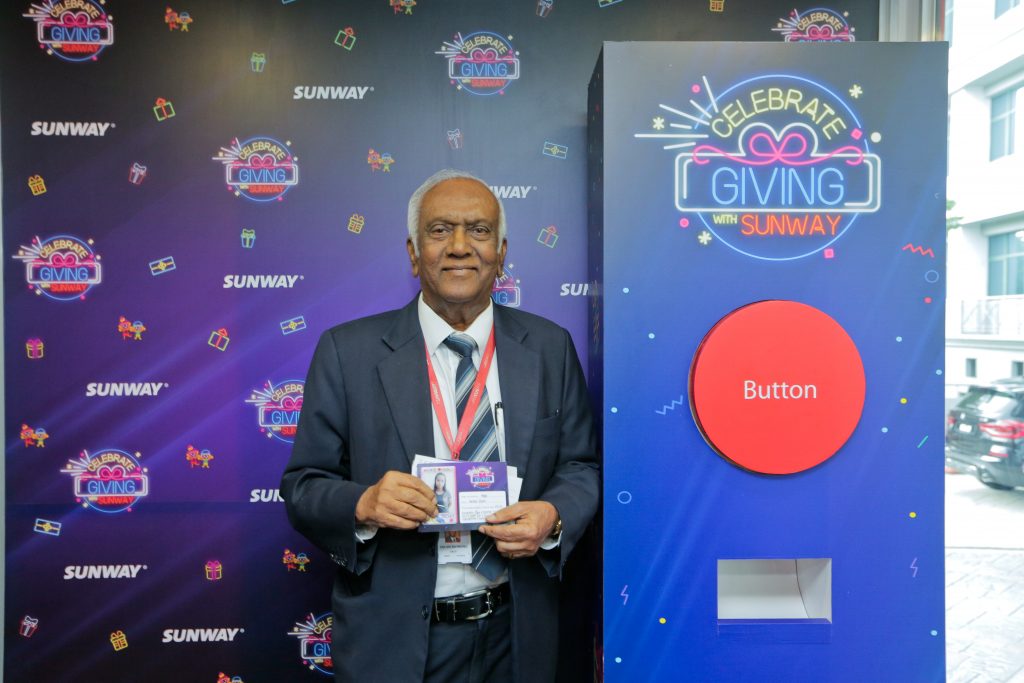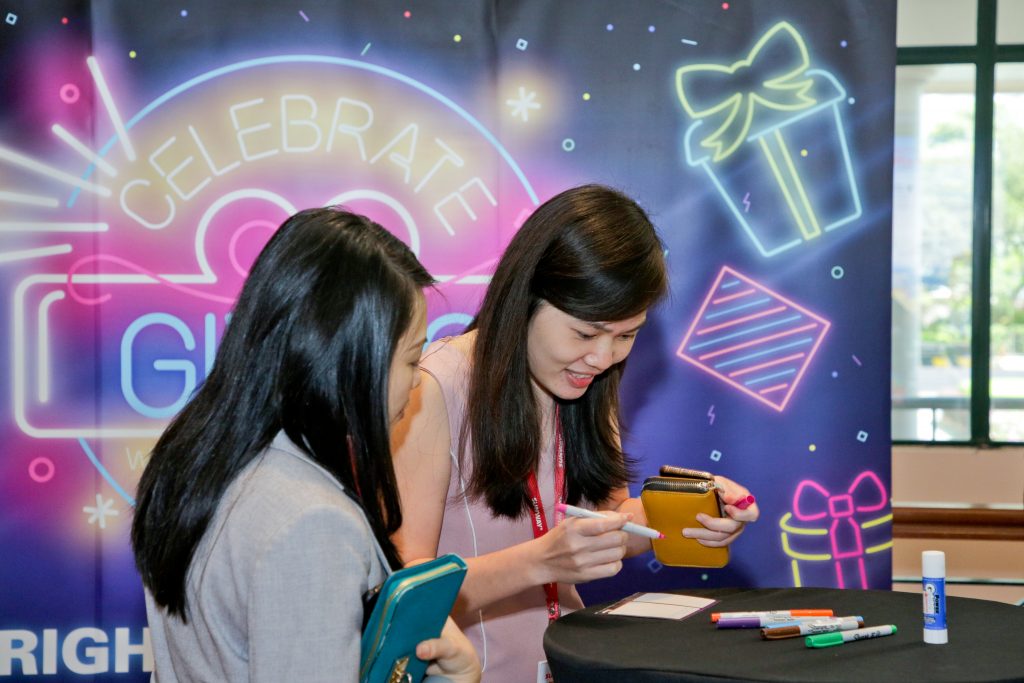 Sunway will then deliver your gift and personalised message to the recipient.
Before you leave, press the large red push button to collect a bar of repurposed soap from Sunway Hotels & Resort. What a lovely surprise! Lucky donors will also stand a chance to win exciting prizes!
#CelebrateGivingWithSunway by sponsoring gifts for children from these welfare homes.

Join us on this journey of giving and bringing extra cheer to these children's lives. Keep a lookout for our #SunwayforGood truck that carries more than 1,500 wishes of the children from the welfare homes in Klang Valley.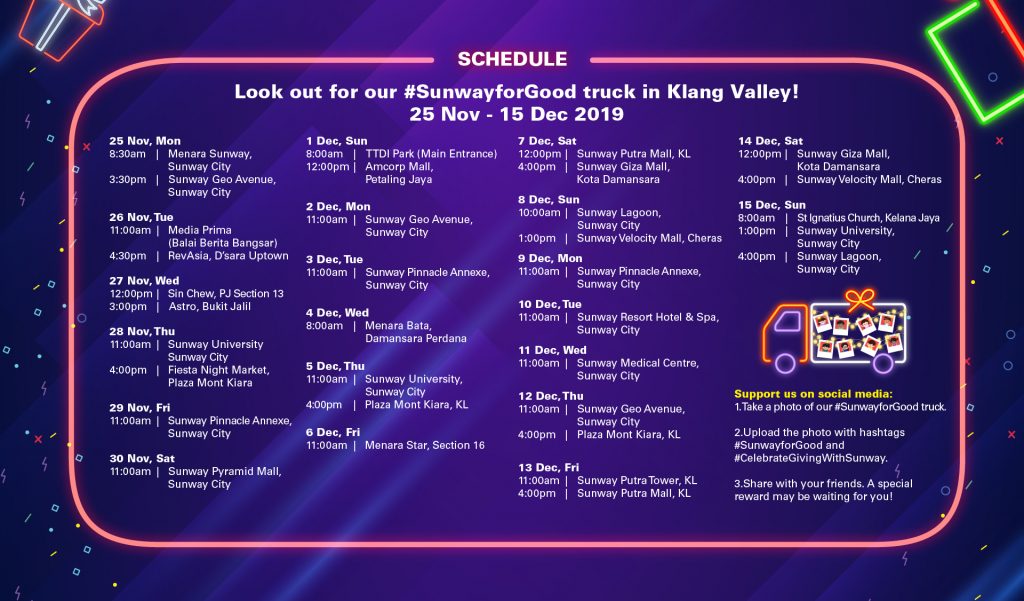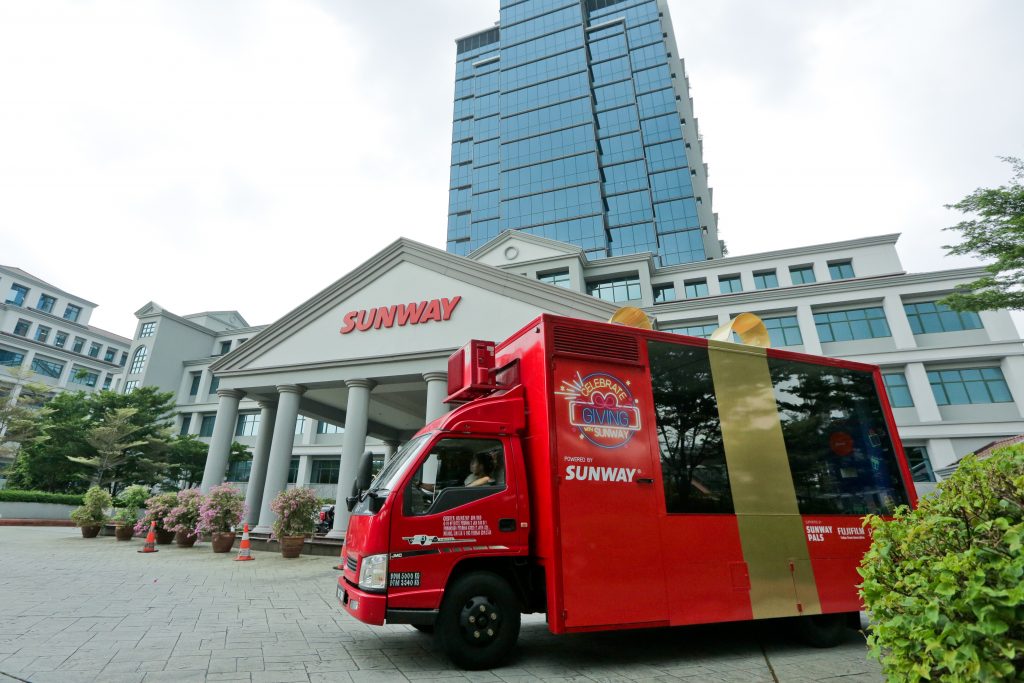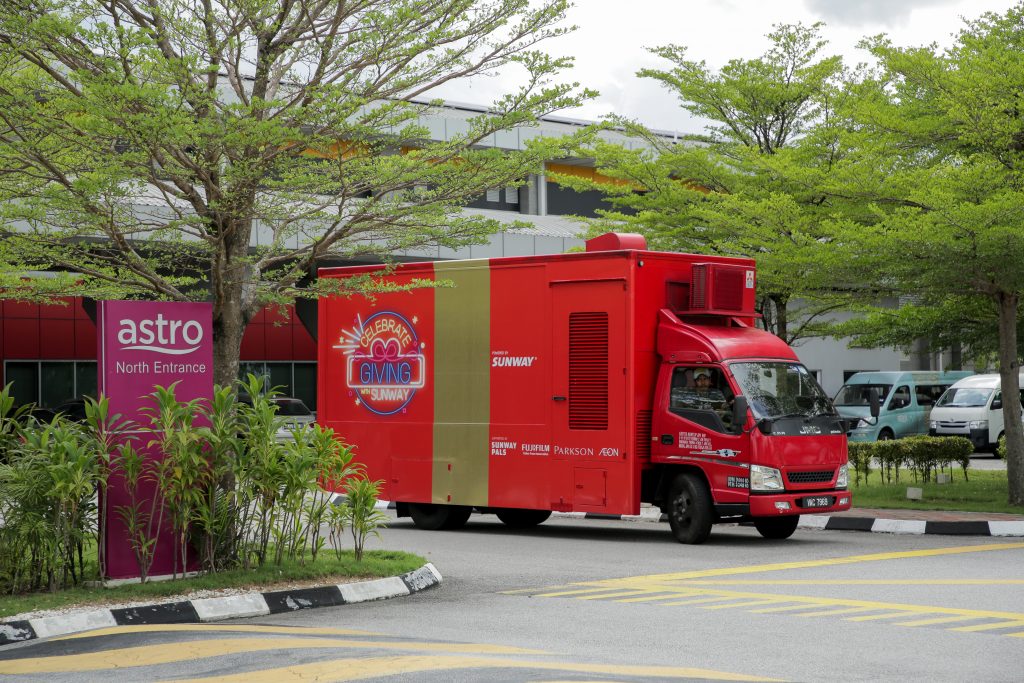 You may also support us on social media by taking a photo of our #SunwayforGood truck. Upload the photo with hashtags #SunwayforGood and #CelebrateGivingWithSunway and share this good cause with your friends. A special reward may await you!  
< Previous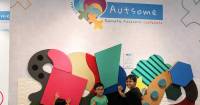 Five Reasons Why Autsome is Awesome
Next >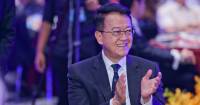 Forbes Asia 2019 Heroes of Philanthropy
This article first appeared in Berita Sunway Issue 67