What Do We Know About Autism?
5
-min read
In recent years, the number of individuals with Autism Spectrum Disorder (ASD) has increased, but there is much room for improvement and understanding when it comes to responding and treating individuals with ASD with kindness and care.

Through awareness, initiatives and support for individuals with ASD, there is no effort too small to make a big difference in their lives today.
Did you know that the number of children diagnosed with autism spectrum disorder (ASD) in Malaysia has been increasing in the past decade? As of 2021, the Ministry of Health (MOH) revealed that 589 children aged 18 and below were diagnosed with ASD. In comparison, the number of children in the same age range diagnosed with ASD in 2010 was only 99.
While the numbers may seem alarming – experts have suggested that the increase in diagnoses may also be due to the growing awareness of autism and updates to the conditions' diagnostic criteria. For instance, World Autism Awareness Day is celebrated on 2 April annually to raise awareness and acceptance of ASD. Initiatives as such have helped in multitudes, but how much do we know about ASD or understand it?
Let's look at some common misconceptions and bust some myths about ASD so we can be a part of an accepting and inclusive community.
Myth 1: Every individual with ASD is the same
False. As its name suggests, ASD is a spectrum disorder, and each diagnosed individual experiences varying levels of autism which have also evolved over the years. To date, doctors categorise autism by assigning Levels 1, 2 or 3 (requiring support, substantial support or very substantial support respectively) according to the Diagnostic and Statistical Manual of Mental Disorders (DSM-5) which depend on how much assistance the diagnosed individual will likely need in their daily lives
For assistance in getting a proper diagnosis, families can reach out to existing organisations that Sunway works closely with, such as the Early Autism Project or National Autism Society of Malaysia (NASOM).
Myth 2: ASD is only present in children
This is false as ASD carries on into adulthood. Diagnosing ASD is challenging as there is no medical test, such as a blood test or scan to detect it – doctors will need to review the person's developmental history and behaviour to do so.
This difficulty may lead to people only being diagnosed in adolescence or adulthood, which means missing out on early help that they need. Some signs of autism in adulthood may include difficulty in understanding how others think or feel, getting anxious about social situations, seeming blunt, rude or disinterested and getting very anxious about a change in daily routine.
Myth 3: Autism is only present in boys
This is not true. Although the exact cause of autism is yet to be found, ASD can affect both males and females– even though it is four times more prevalent in boys than girls. ASD typically presents itself in the first three years of life, and does not discriminate between racial, ethnic or gender boundaries.
Myth 4 – Autism can be cured
There is no 'cure' for ASD, as it affects normal development of the brain and is a lifelong condition. In recent years, the focus has shifted from 'curing' ASD to awareness and acceptance, which is also the United Nations' theme for this year's World Autism Awareness Day, "Transformation: Toward a Neuro-Inclusive World for All".
This approach was also adopted by Sunway Putra Mall and Sunway Pyramid who incorporated Autsome booths and exhibitions at their concourses during the Raya festive celebrations. This initiative saw various handicrafts by autistic people on sale   to raise more awareness on ASD and their contributions.
Myth 5 – Children/people with autism are more aggressive
Yes and no, but it is important to understand why. Individuals with ASD may find it challenging to communicate verbally or socially as they have difficulty in processing information, experience sensory differences or physical discomfort like tiredness, hunger or are simply feeling unwell. Due to this, their difficulty in communicating can lead to anxiety or frustration, culminating in an outburst of distressed behaviour.
Acknowledging the need for a safe space for autistic individuals and their families, Sunway has started and expanded its Autsome initiative (a shortened catchphrase for "Autism is Awesome") from just having one Autsome calm room in Sunway Putra Mall to even more initiatives in Sunway Pyramid and Sunway Carnival Mall in the past few years.
Sunway Carnival Mall's Calm Room, much like the one initiated in Sunway Putra Mall is equipped with a range of sensory tools and resources including comfortable seating and sensory toys with dimmed lighting.
These calm rooms and ASD-focused initiatives are the brainchild of Phang Sau Lian, senior general manager of Sunway Velocity Mall (previously the general manager of Sunway Putra Mall), together with team members Melissa Hashim and Ng Huay Pin, who started this as a passion project after personally witnessing the challenges faced by an autistic family member.
This initiative earned a Silver ICSC APAC Award in 2019 under the Cause-Related Marketing Category and an Autism Star Certificate of Recognition for Autism Friendly Initiative from NASOM. Today, the expansion of the Autsome initiative is led by Melissa.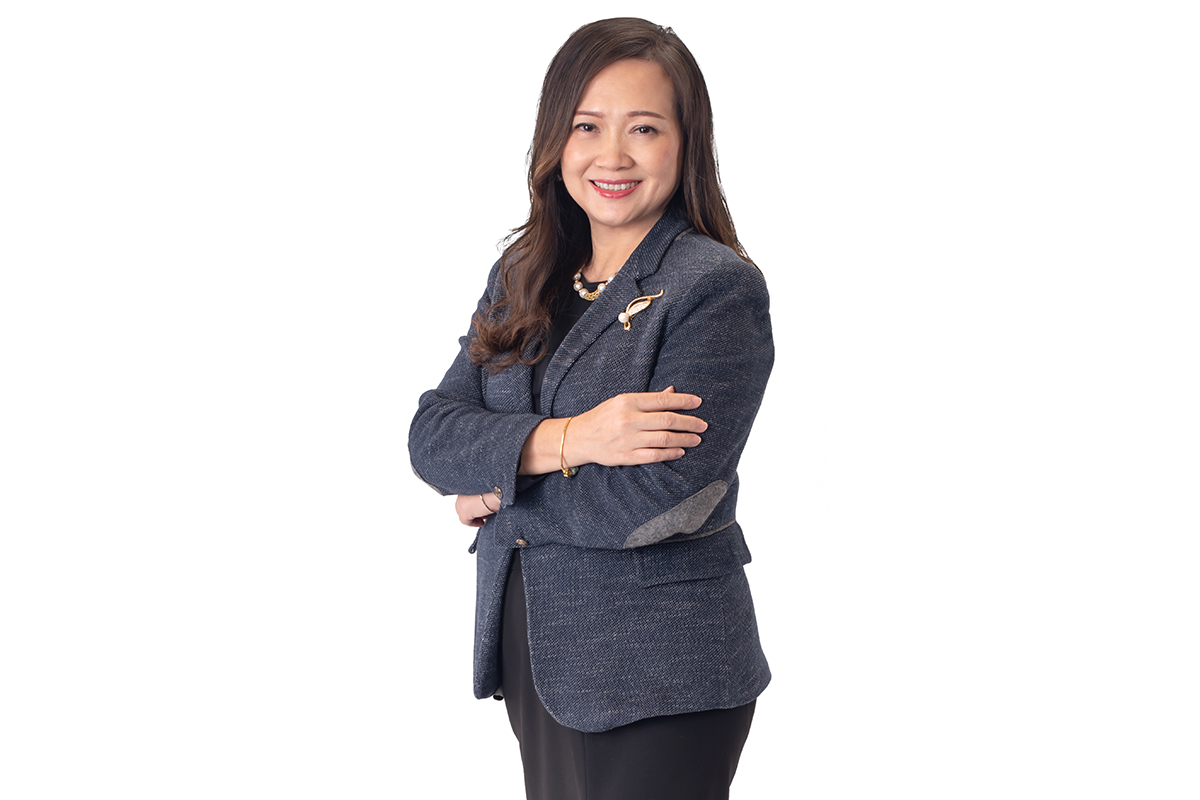 "It is greatly encouraging to see that more people are aware of ASD and are taking more steps towards greater inclusivity. Instead of looking the other way or looking down on individuals with ASD simply for lack of understanding of their situation, we can all do our part in supporting and helping them to adapt so that as a society we can grow together and lift each other up." – Phang Sau Lian, senior general manager of Sunway Velocity Mall.
< Previous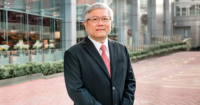 A Quarter Century of Healthcare Tides
Next >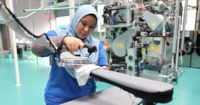 Clean Clothes, Cleaner Planet