What is Urban Mobility and Planning?
7
-min read
City-dwellers make up more than half the world's population today. By 2050, the United Nations (UN) projects that two-thirds of humanity, comprising some 6.5 billion people, will be urban-based, with more than 60 percent of this increase occurring in Asia.

In Malaysia, the last 30 years have seen the previous 70:30 ratio of rural versus urban population transform to the exact opposite of 70 percent urban and 30 percent rural today.

As a champion of sustainable development, Sunway recognises the importance of reconciling urban migration with sustainable mobility and accessibility.
Following recent global megatrends, Malaysia is gearing towards establishing land public transport (LPT) services atop well-developed transport networks and systematic rail links – aiming LPTs to be the linchpin of urban mobility in Kuala Lumpur by 2030, and have 80 percent of the country's urban population live within 400 metres of a reliable LPT service by then. On the same note, a recent study on The Case for Sustainable Urban Transportation for Malaysia by Jeffrey Sachs Center underscored that "economically, sustainable urban transport should connect people to markets, jobs, goods, and other people." In light of such endeavours, Sunway City Kuala Lumpur (SCKL) stands out from the rest, serving as a model for both integrated LPT and sustainable urban mobility.
Tried and Tested
In a 2019 impact study conducted by Monash University Malaysia (MUM) to determine the travel behaviour and mobility within SCKL, over 300 resident and non-resident commuters were involved in pinpointing the top three preferred modes of travel within the city. To no one's surprise, the study found walking to be the most favoured method (89.5%), followed by the use of personal vehicles (77.0%) and the Bus Rapid Transit (BRT)-Sunway Line (47.4%).
In parallel, the low popularity of MyRapid Park 'N' Ride facility (9.6%) is evidence that residents who frequent mass transit need not rely on personal vehicles for their first and last-mile connectivity. In other words, resident commuters need not drive and park at the LRT or MRT stations to access LPT services as they are able to do so simply by walking or utilising the BRT-Sunway and SCKL's   shuttle bus services available.
Based on the feedback of 90 respondents selected across 20 focus groups, some of the suggested improvements include reducing bus fares and further enhancing connection points with accessibility to covered walkways to benefit a wider range of commuters. The research data reiterates the fact that SCKL's existing infrastructure is primarily used by the city's residents while non-residents remain heavily-dependant on their personal vehicles.
This is a nod to SCKL's meticulously planned urban layout, rendering it a norm to navigate the city primarily by foot, making it possible for easy transit from one mode of transport to another. Fundamentally, SCKL's existing mass transportation system also drives low-carbon footfall to its business units whilst simultaneously overcoming the challenge of parking bay limitations and heavy traffic during peak hours.
The Makings of Urban Walkability
SCKL is a world-class integrated township fully accessible via an elevated covered pedestrian network. Commonly known as 'Eco-Walk', the 4km canopy walkway interconnects hotspots such as Sunway Pyramid, Sunway Lagoon, Menara Sunway, Sunway Pinnacle, Sunway Geo Residence, Sunway Lagoon Club, Palmville Resort Condominium, Sunway Medical Centre, Sunway University, Monash University Malaysia and Sunway Lagoon BRT Station to encourage walking within the development.
The canopy walkway roof is installed with solar panels for power generation and is equipped with power saving LED lights to illuminate the walkway at night.
Not forgetting, Sunway's crown jewel – the country's first dedicated and elevated electric Bus Rapid Transit (BRT) system, marking the first public-private partnership (PPP) between Prasarana Malaysia Berhad (Prasarana) and Sunway Berhad. The service uses electric buses that ply seven stations around SCKL, linking commuters to Port Klang commuter rail service (KTM Komuter) Line via the Setia Jaya station and the Kelana Jaya Light Rail Transit (LRT) Line via the USJ 7 station, alongside Mentari, Sunway Pyramid, Sunway Lagoon, Sunway Medical Centre, Sun-U Monash station, South Quay and USJ 7.
Launched in June 2012 as an initiative to serve a population of more than half a million commuters in SCKL, Subang Jaya and USJ, the BRT utilises Intelligent Transport System (ITS), combining the convenient features of an LRT system with the use of dedicated elevated lanes and customer-friendly infrastructure, as well as free wireless internet access and universal access features for the disabled.
Similarly, to further promote the use of LPT, SCKL's dedicated free shuttle service enables its residents, students and visitors to efficiently commute within the township. Running at 25-minute intervals, the shuttle bus connects hotspots such as Persiaran Lagoon, Sunway Metro, Sunway Lagoon BRT station, Sunway Monash Residence, Sun-U Monash BRT station, Sun-U Residence, Sunway Medical Centre and Sunway Lagoon Club.
Being Ahead of the Game
In a UNStudio webinar on the future of urban and regional mobility, it was highlighted that mobility hubs of the future should not solely be about transportation but also espouse creative approaches to incorporate 'last mile' solutions to eliminate the gap between a commuter's origin or destination and a transit station.
Understanding the significance of walkability and accessibility, our property division shifted its focus to transit-oriented developments (TODs) which ensures seamless connectivity by offering various mobility options, ease of transit and shorter commutes with reliable access to public transportation.
Located just 3.8km from the Kuala Lumpur city centre, Sunway Velocity is among the earliest examples of an integrated TOD in Klang Valley with direct links to two underground MRT stations, shopping mall, hotel, medical centre, retails, offices and residences.
Likewise, our newly acquired 6.59-acre landbank worth RM233.4 million located at the fringe of the Golden Triangle along Jalan Cochrane, Kuala Lumpur, is strategically located for a transit-oriented mixed development comprising serviced apartments atop a retail podium with easy access to MRT and LRT stations alike. Banking on the township's access to MRT Cochrane station as part of the Sungai Buloh-Kajang Line which connects commuters directly to the heart of Kuala Lumpur and other major suburbs like Cheras and Damansara, this development is expected to boost the population in the area.
Sunway makes it a point to target new landbank acquisition on lands befitting compact and mixed-development in high-density urban areas to mitigate urban sprawl, which is then expanded into transit-oriented developments within close proximity to LPT services. In fact, six of our largest mixed developments are on brownfield sites.
"We will continue to landbank in good areas given the opportunities in the market currently, supported by our healthy balance sheet. Particularly in Klang Valley, we will be on the lookout for landbanks which are ideal for transit-oriented developments where we can leverage our prior experience of building integrated and mixed-use developments," stated Sarena Cheah, Managing Director of Sunway Property Division for Malaysia and Singapore.
Revolutionising Sustainability through Technology
The tripartite collaboration between Sunway, Celcom and Huawei seeks the development of smart solutions via 5G technology in the areas of public safety and security, telehealth, e-learning, hospitality, leisure and retail experience, with SCKL as the launch pad.
Embodying the components and characteristics of the Smart City Framework, we are now one step closer to exploring the possibilities of transforming our BRTs into autonomous vehicles. This would render SCKL the first in the country to deploy driverless vehicles in a mass transit system.
"With 5G technology integrated into SCKL, we are able to integrate and harness the synergies of our 13 business divisions, allowing us to leverage our thriving ecosystem and produce meaningful real-world solutions that will advance innovative energy solutions for low-carbon cities. We expect to reduce SCKL's carbon footprint even further with 5G technology, advancing our position as Malaysia's first integrated green township," stated Sunway Group founder and chairman Tan Sri Sir Jeffrey Cheah.
Present Milestones and Counting
SCKL's accreditation as Malaysia's first green township with the Green Building Index (GBI) Silver certification in 2012 marks the first recognition of our green initiatives. Four years after, the township won the Low Carbon City award at the ninth Malaysian Institute of Planners (MIP) Awards for Planning Excellence for being an exemplary low-carbon city. We are also the proud recipient of the World Class FIABCI International Prix d'Excellence Awards. SCKL was also honoured with Diamond recognition through the Subang Jaya City Council (MBSJ) at the Low-Carbon City Awards Ceremony 2020 by the Ministry of Environment and Water.
Similarly, Sunway City Iskandar Puteri (SCIP) is one of the first townships in Johor to be awarded the GBI silver rating. SCIP also received the Special Awards on Sustainable Development Goals and Best Green Product & Technology at the Malaysia Green Building Council's Leadership in Sustainability Awards 2020.
Staying Firm and On Track
Built on a tin-mining wasteland, the city in itself is a product of outstanding rehabilitation and restoration efforts with a built-up area of more than 60 million square feet comprising world-class facilities. SCKL houses about 200,000 residents, more than 60,000 students and attracts some 42 million visitors every year, thus accentuating the need for sustainable urban mobility to regulate movement of people and commodities. Sunway's pledge to fulfil the 17 UN Sustainable Development Goals (UN-SDGs) remains as the cornerstone of our core business strategies.
"Realising the 17 Sustainable Development Goals is not the responsibility of governments alone. It requires the commitment of all sectors of society; the private sector, academia, civil society and, of course, every single individual. We are all in this together," declared Tan Sri Sir Jeffrey Cheah.
To date, we have avoided more than 47,000 tonnes of CO2e emissions since 2015. Moving forward, we plan to source 25% of electricity from renewable energy sources by 2030. These cumulative initiatives will propel our position in attaining the shared vision of achieving carbon neutrality by 2050.
< Previous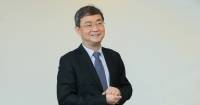 ESG Through the Prism of Sunway
Next >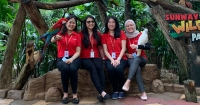 The Inner Workings of ESG at Sunway