TRANSFORMING OUR PORTFOLIOS TO LOW-CARBON SUSTAINABLE CITIES
Sunway is committed to adapting to climate change and transforming its townships to low-carbon cities to build a sustainable future for all. Leveraging technology and innovation, the Group aims to develop smart and sustainable cities that are compact, digitalised and transit-oriented, with minimised resources to connect communities together.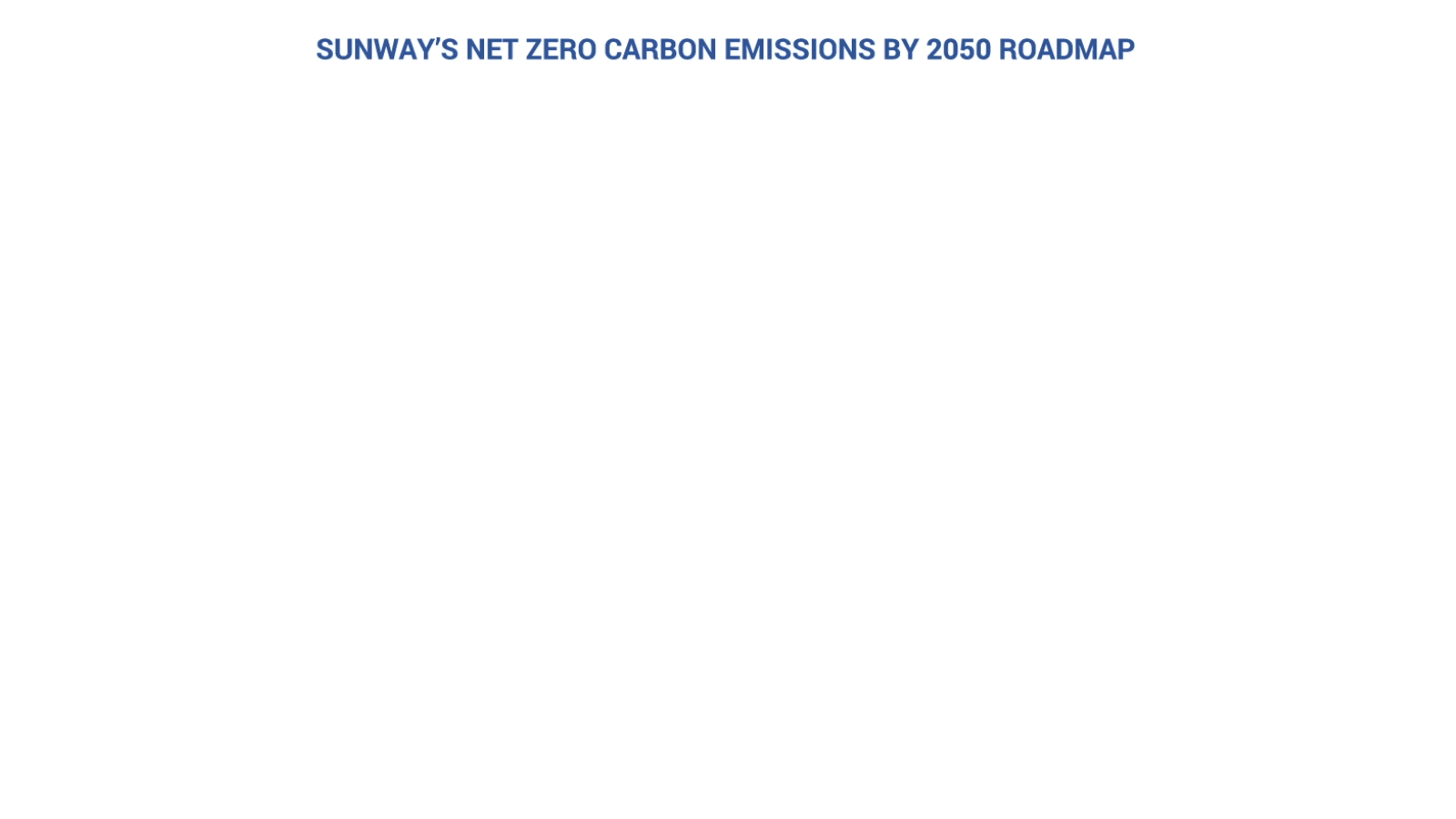 SUNWAY'S NET ZERO CARBON EMISSIONS BY 2050 ROADMAP
On track towards achieving 2030 targets
We have set future value goals and 2030 targets to transform our portfolios to low-carbon sustainable cities.
Accelerating decarbonisation
From now until 2030, Sunway's focus is on reducing residual emissions by improving efficiency and using energy substitution. In 2021, we established an Internal Carbon Pricing framework to start preparing for the potential transition risks from climate-related issues at RM15 per tonne of CO2e emitted above a threshold level. This is a mechanism/decision-making tool that can help our business divisions to understand their exposure to external carbon pricing schemes, guide their decisions and investments and put a value on their greenhouse gas (GHG) emissions in a way that drives positive change in their business.
We target for our managed and industrial properties to reduce their emissions per tonne of production by 4% and 3.5%, respectively, per year by 2030 using 2022 as a base year.
By 2030, we
will reduce
our residual
emissions by
To get to net zero carbon emissions
by 2050, we plan to focus on carbon
offset technology.
By 2050, we
target to reach
NET
ZERO
Global temperature is estimated to reach between 4.0°C and 5.0°C without any mitigation efforts.
Global warming is limited to 1.5°C with mitigation efforts, in line with the Paris Agreement goal.
CO2e emission inventory in 2021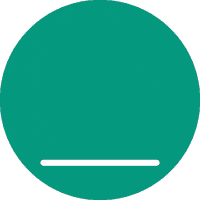 Carbon sequestrated from 81,839 trees planted in Sunway townships

Efficient energy management and shifting from fossil fuel to renewable energy play a key role in reducing the Group's GHG emissions. Sunway's environmental stewardship remains guided by the Group Sustainability Policy, which underscores the Group's commitment to aligning its goals and targets with the UN SDGs.
Liquefied Petroleum Gas (LPG)
Note:
Figures stated are for the year 2021
Water is one of the most important natural resources for our business operations. We continue to invest in  technology and innovation to reduce water wastage and preserve this precious natural resource.
Note:
Figures stated are for the year 2021
Efficient waste management continues to be a key area in our environmental management. We remain guided by a waste management hierarchy and strongly believe in waste prevention where possible, as we strive to reduce our waste to landfills from across our operations.
Waste Management Hierarchy
PREVENTION     Most Preferred
REDUCTION
REUSE
RECYCLING
RECOVERY
DISPOSAL    Least Preferred
Note:
Figures stated are for the year 2021