42KL Cadets Among Top Three in Global Ecological Hackathon
5
-min read
In conjunction with World Oceans Day, renowned advocates of environmental technology Veolia and the Tara Ocean Foundation announced their first ecological hackathon – the PlankThon Challenge!

Representing Sunway City Kuala Lumpur's in-house computer-science programming school 42 Kuala Lumpur (42KL), four students from varying backgrounds and disciplines with no prior experience in machine learning put their team chemistry to the test and emerged ahead of 35 international groups.
On an eventful weekend of June 2021, students and data science enthusiasts from all around the world took on the first ecological hacking marathon challenge organised by French resource management company Veolia Group alongside non-profit environmental organisation Tara Ocean Foundation, endorsed by the oceanography laboratory of Villefranche, Sorbonne University and Plankton Planet.
The challenge? Participants were given 48 hours to come up with a machine learning model that can classify hundreds and thousands of plankton photos taken during Tara Ocean Foundation's recent expedition around the world.
The hackathon places a significant emphasis on energy conservation, where the model proposed must be able to run under low-power hardware component akin to the Raspberry Pi, where the model operates in the middle of the ocean without Internet access.
Participants are also required to imagine the best way to visualise the data. Eventually, the model will be used on the Tara Schooner to work with the Planktoscope, a system developed by international non-profit organisation Plankton Planet and Stanford University to capture images of plankton in water samples.
Meet Team HawaiianBobtailGreen7
As part of the challenge requirements, team names must comprise the initials of its members.
The foursome – Hans Hazairi Baddrul Hezri, Bunyod Shamsiddinov, Gates Tan and Suresh Chetty settled on the moniker HawaiianBobtailGreen7, tackled the challenge head on and endured a grueling 48hours, most of which were spent learning the fundamental principles of machine learning.
Together, not only did they manage to secure a seat in the finals, but they were also the only team to successfully develop a machine learning model with a plankton identification accuracy superior to that of the current model used onboard the Tara Schooner – truly a remarkable feat!
"The challenge was immense as none of us had any prior exposure to machine learning. I had never explored Python programming language. So, we initially just took it as a way for us to speed-learn machine learning models," confessed Gates Tan, a medical science graduate prior to joining 42KL.
Applying the same peer-to-peer learning pedagogy based on the unconventional education system touted at 42KL alongside its sister campuses in Paris and Silicon Valley; the team decided to learn as much as they could about machine learning prior to the start of the hackathon.
"Right after we registered for the event, we studied various machine learning videos and tutorials, and we were confident before the hackathon. But when it started, we quickly realised that everything we had studied earlier was useless and we had to develop something much bigger than just a beginner model," expressed 19-year-old Bunyod Shamsiddinov, one of the youngest students at 42KL.
"And you also have to be absolutely sure that the model you have developed will work because it takes time to train your machine learning model. Thus, there was a lot of back and forth for us," he continued.
But through their experience of working together, solving challenges remotely from square one with zero knowledge to begin with, the mantra of attaining success through failure is essentially what 42KL has prepared them for from the very beginning. Combined with their own unique skill sets, the team discovered an approach that could train their model to work with a variety of datasets.
"The Piscine bootcamp at 42KL really changed the way I learn. I learn new things faster now and I just like how everyone at 42KL has the same spirit of learning," chipped in Hans Hazairi, a former civil engineer who resigned from his previous role to upskill himself.
This sentiment was echoed by Suresh Chetty, a former freelance Python & Django developer. "It's more collaborative. You bring what you know to the party, nobody needs to stand out and we collaboratively see how everything falls into place," he explained.
And the Runner Up is… team HawaiianBobtailGreen7!
After completing the hackathon in 48 hours, the best eight teams were then invited to pitch their solutions on 1 July before a panel of judges comprising experts from Veolia, Tara and the Villefranche/Sorbonne University Oceanography Laboratory via a video conference.
While the quartet impressed the crowd by presenting the most accurate machine learning model in the competition, they, however, were not named overall champion as their model was deemed inferior in terms of energy efficiency.
"They were very transparent with us on why we did not fare as well as the top team, but we were just surprised that we got this far," the team said.
The top three teams were each awarded Raspberry Pi computer hardware and energy-saving accessories worth a total of €20,000 while the winning team will get to enjoy the privilege of discovering the Tara Schooner in the presence of the Tara Ocean Foundation explorers once they return from the Microbiomes Mission in October 2022.
First Milestone and Counting
The victors are currently focused on improving their machine learning model in hopes that it could be applied in other verticals such as agriculture, as food security poses a major concern here in Malaysia.
"In the future, we are hoping to apply this model and learning to be used for other types of identification such as the health of our plants and vegetables," announced the team.
A potential project could be a collaboration with Sunway FutureX Farms – Malaysia's first innovative urban farm R&D hub, producing fresh, pesticide-free vegetables using sustainable and safe farming technology.
To find out more about 42KL, please visit its website or stay tuned to their social media platforms for more updates.
< Previous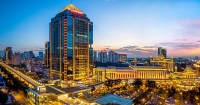 Sustainable Winning Ways
Next >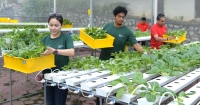 Food Insecurity Plants Seeds for New Hobby