Giving Start-ups a Foothold: iLabs and JETRO's Partnership for Innovation
4
-min read
Five up-and-coming Japanese start-ups have been selected for expansion in Malaysia through the successful partnership between Sunway iLabs and the Japanese External Trade Organisation (JETRO).

With two of the five start-ups setting up their offices at Sunway FutureX houses in Sunway City Kuala Lumpur, Sunway hopes to create similar synergies with foreign and local talents to grow the innovation ecosystem in Malaysia.
For many years, Sunway has been promoting and advocating the idea of a smart, sustainable township, a concept that encompasses a holistic vision that goes beyond just 'going green' and reducing carbon footprints. Our ongoing efforts include turning Sunway City Kuala Lumpur into a 'living laboratory', an open ecosystem where research and innovation can take place within a "public-private-people" partnership.
Our innovation arm, Sunway iLabs collaborated with Japanese External Trade Organisation (JETRO) for a 10-month accelerator programme to drive the expansion of Japanese technology start-up in Malaysia. Five Japanese start-ups, Allm Inc., Smart Drive, Value Drivers, BTM Blockchain Technology and Japan Learning have been selected for expansion in Malaysia after some grueling pitching sessions.
Two of these start-ups – Smart Drive, a data-driven pioneer in mobility service, and Allm Inc., a communication technology provider for the healthcare industry – have already begun the process of laying roots in our very own innovation hub, Sunway FutureX.
A finer funnel for new innovations
Launched in November 2019, the accelerator programme was conceptualised to drive the expansion of selected Japanese technology start-ups in Malaysia, leveraging on Sunway's living laboratory eco-system at SCKL.
With their previous experiences of hosting start-ups and hearing elevator pitches, Sunway iLabs recognised that most of these start-ups faced roadblocks transitioning from the exploration phase to the setting-up phase.
The accelerator programme was then conceived to act as a clearer funnel for this very process. It assisted in facilitating discussions between industry partners and researchers, as well as connected the Japanese start-ups with the local ecosystem including venture capitalists, angel investors, entrepreneurs, and corporates to ultimately secure their smooth expansion into the Malaysian market.
According to JETRO Kuala Lumpur managing director Mai Onozawa, "Many Japanese firms are increasingly looking to identify new innovations from foreign companies to bring new ideas and technologies to the Japanese market and network of global clients."
Onozawa adds that the network connections and resources that Sunway Group has offered have become a catalyst for a stronger and more profound partnership between Japan and Malaysia.
The start-up successes
Following the successful programme finale, two of the five Japanese start-ups set for expansion have already begun the process of setting up their offices at Sunway FutureX.
For SmartDrive, that offers a cloud service that produces visualisation of driving data and provides safe driving support to employees, this is their first base outside of Japan. When further developed, services will enable companies with fleets of automobiles to improve fuel consumption and work efficiency. With its technology, SmartDrive is committed to reducing traffic accidents and improving road safety in Malaysia as well as other parts of Southeast Asia.
CEO Retsu Kitagawa voiced his hopes to use SCKL as a springboard into Southeast Asia.
"Sunway's vast network and resources is an ideal test-bed for our smart mobility initiatives as it is a 'living lab' for our connected-automobile solutions", said Kitagawa. 
On the other hand, Allm. Inc, is currently planning a pilot project in collaboration with Sunway Medical Centre that will be focused on advancing emergency management in Malaysia.
This project will be used to assist hospital communications in efficiently connecting doctors to patients – to monitor health progress, appointments and the delivery of drugs with online consultations. Sunway Medical Centre is set to be the launch pad for Allm Inc. to gain market validation.
The long-term outcomes of the Sunway iLabs – JETRO Kuala Lumpur accelerator programme hopes to not only provide an avenue for tech start-ups to expand their businesses but by doing so also find leading-edge solutions to various infrastructural issues in Malaysia that will result in the adoption of more sustainable practices.
Looking to the future, Matt van Leeuwen, Sunway Group Chief Innovation Officer and Sunway iLabs Director states that owing to the success of this programme, "Sunway iLabs is looking into designing similar programmes in the future to attract foreign direct investments into Malaysia."
займ круглосуточно москвазайм без визита в офисзайм на счет без отказа
< Previous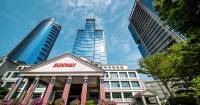 How Does Good Corporate Governance Empower Corporations to Flourish?
Next >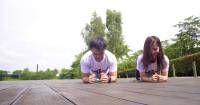 "Board" Meeting Takes on a Whole New Meaning!