Fresh Produce Straight from The Banjaran's Organic Gardens
4
-min read
Built around the beauty of nature, The Banjaran Hotsprings Retreat offers farm-to-table dining with over 40 types of vegetables and herbs freshly harvested from its 10,000 sq ft organic gardens.

The fresh produce is nourished by natural water from the mountains of Ipoh, which flows into a natural lake within the retreat.
When one thinks of The Banjaran Hotsprings Retreat, the image of a relaxing luxury spa resort with tranquil environment comes to mind. The bespoke sanctuary is a mere two-hour drive away from the hustle and bustle of Kuala Lumpur, offering city dwellers holistic experience to rejuvenate, to rekindle romance and be one with nature.
Besides its luxurious garden, water and lake villas, as well as spa offerings, The Banjaran recently cultivated three organic gardens for its retreat guests and restaurant patrons to relish farm-to-table dining concept. Spanning over 10,000 sq ft are the Organic Garden, Herbal Garden and Chef Boon's Garden, which are nourished by fresh water from the mountains of Ipoh that flows into a natural lake within the retreat – talk about experiencing nature at its finest!
Goodness in Every Bite
The Organic Garden and Chef Boon's garden (named after The Banjaran's Head Chef Lee Choon Boon) grow vegetables commonly used in cooking such as cucumber, carrots and leafy greens.
You may try out freshly squeezed organic vegetable juice at Pomelo's breakfast juice counter, and a course of 'The Banjaran Organic Garden' at Jeff's Cellar.
The Herbal Garden, on the other hand, produces frequently used herbs such as basil, rosemary, and oregano.
All organic vegetables and herbs are harvested at their peak so that you are able to enjoy nutritional benefits when consuming them!  They are also free of carcinogenic pesticides and chemical fertilisers.
Durian lovers who stay at The Banjaran in February and July can also indulge in seasonal buffet packages of the king of fruits, harvested fresh from the organic farm during these periods. 
Farm-to-Table Dining
The concept of organic gardening within the retreat stemmed from Sunway Group's Founder and Chairman Tan Sri Dr Jeffrey Cheah who believes in the farm-to-table dining.
"Farm-to-table dining reminds us about the things that really matter – our inseparable relationship with nature, our infinite capacity to nurture, our imperative to eat healthy and our inherent responsibility to the stewardship of this planet," he explains.
During the MCO period, more than 200kg of fresh organic produce from these farms were delivered to over 6,000 frontline healthcare workers and patients of Hospital Raja Permaisuri Bainun, Ipoh in an effort to help communities affected by the pandemic.
Encouraging Sustainable Living
The Banjaran adopts gardening practices that encourage food to be grown and harvested in a sustainable way. Their professional organic farmers practice healthy crop rotation on the gardens, an essential part of organic gardening to add nutrients that naturally enrich soils.
The organic gardens have also reduced the retreat's food waste and carbon footprint by minimising greenhouse gas emissions. 
These sustainable gardening practices are to ensure long-term land sustainability that benefits the environment, while yielding more nutritious produce.
This is in line with Sunway's commitment to advancing the 17 United Nations Sustainable Development Goals. Sunway believes that sustainable food production and consumption is crucial in any environment and must be done responsibly.
The Banjaran will also start to collect food waste and dried leaves to be processed into compost for the gardens.
Very soon, The Banjaran will be introducing a new culinary experience package that promises to treat guests with delicious and nutritious dishes packed with well-being benefits using fresh produce from the gardens.
Peaceful luxury villas? Checked. Pampering session in its unique spa? Checked. Relaxing in the hot springs? Checked. Nutritious, delicious fresh produce straight from the organic gardens? Checked!
The Banjaran provides an all-round package of utmost comfort, relaxation and a taste for all appetites! You can be sure to have a wonderful holistic one-with-nature experience the next time you spend a night or two at The Banjaran!
< Previous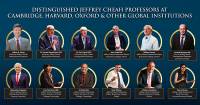 Building Strong Ties for Success
Next >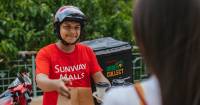 Sunway Pyramid Brings Its 'Mall' To You With 'Order And Collect'