Celebrating Unsung Heroes Volunteering at PPVs Nationwide
4
-min read
As the National COVID-19 Immunisation Programme (NCIP) gains momentum nationwide, it is easy to overlook the sacrifices made by the men and women who volunteer alongside frontline workers to keep the mega vaccination centres (PPVs) running. 

As an all-encompassing effort under the #SunwayforGood umbrella, Sunway has made it a priority to proactively address the needs of communities worst-hit by the pandemic and of those who are working tirelessly behind the scenes to vaccinate Malaysians. 
Since the roll out of the National Immunisation Programme in March 2021, healthcare staff and volunteers operating vaccination centres, or Pusat Pemberian Vaksin (PPV), throughout Malaysia are powering through arduous shifts daily to combat the pandemic, vaccinating the nation in scheduled phases.
Occupational hazards and risk factors aside, these frontline workers have been enduring prolonged hours and extended shifts so much so that precious rest prevails over nourishment, thus developing a general dependency on food takeaway and delivery services to make up for lost time and missed meals.
Worse still, the limited operating hours of eateries and shopping malls under the Movement Control Order (MCO) pose a definite challenge for on-site medical staff, administrative personnel and volunteers at the PPVs after a day of hard labour.
Recognising that people power is the most valuable asset in an organisation, Sunway Group through its various business divisions across the country such as Sunway Lagoon, Sunway Putra Mall, Sunway Lost World of Tambun in Perak and Sunway Carnival Mall in Penang pooled its resources to ensure nurses, doctors, People's Volunteer Corps (RELA) officers, auxiliary police and volunteers on duty at PPVs across Klang Valley, Perak and Penang receive sufficient macro and micronutrients to fuel themselves for the day.
This initiative reached a total of 4,860 unsung heroes stationed at the Sunway Pyramid Convention Centre (SPCC) in Selangor, Putra World Trade Centre in Kuala Lumpur, Stadium Indera Mulia PPV in Ipoh, Perak, as well as Seberang Perai Arena Convention Centre in Penang.
A Long-Term Commitment
As the first private conglomerate to support the national immunisation programme, Sunway has committed the 150,000 sq. ft. SPCC rent-free for public vaccination for up to 1.8 million people in the Petaling district until February 2022. Since March 2020, the Group has committed more than RM50 million that includes more than RM12 million to support Government healthcare institutions and professionals, driven by the mission to accelerate vaccine rollout and boost domestic vaccination rate.
In addition, Sunway Healthcare Group's flagship hospital Sunway Medical Centre in Sunway City Kuala Lumpur is the Healthcare Organiser (HCO) at SPCC and three other PPVs, namely SunMed Convention Centre, Sunway Specialist Centre Damansara (SSCD) and Sunway Medical Centre Velocity (SMCV), which are all offered rent-free to the cause.
Sunway is also currently exploring options to accelerate the vaccination process in Perak, Penang and Johor to expedite the nation's economic recovery from the pandemic.
"It is my personal belief that no corporation can live apart from the community it serves. As such, we strongly believe in doing well by doing good. In line with these values, we have committed more than RM50 million since the lockdown was imposed. You have my pledge that we will continue to help the communities we serve and stand by them in their hour of need," declared Sunway Group founder and chairman Tan Sri Sir Dr. Jeffrey Cheah KBE AO.
Take Heed
In the meantime, the battle continues. Regardless of vaccination status, we are strongly encouraged to continue practicing the 3W's (Wear a mask, Wash your hands, and Watch your distance) and evade the 3C's (Crowded places, Close contacts, and Closed spaces). Though cliché, prevention is better than cure. There is simply no room for complacency.
Intransigent individuals who have yet to register for vaccination are implored to do so immediately. For those who are patiently awaiting their appointments, please be courteous to the frontline workers and volunteers while you are at the vaccination centre. It also would not hurt to spare them kind words wherever possible. After all, embodying the spirit of #KitaJagaKita – we are indeed all in this together!
< Previous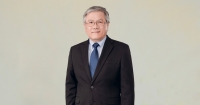 GIC-Sunway Partnership to Elevate Healthcare Services in the Region
Next >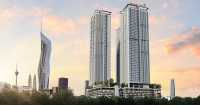 From Blueprint to Application: Sunway Property Collaborates with Sunway University Students to Deliver a Dream Home!